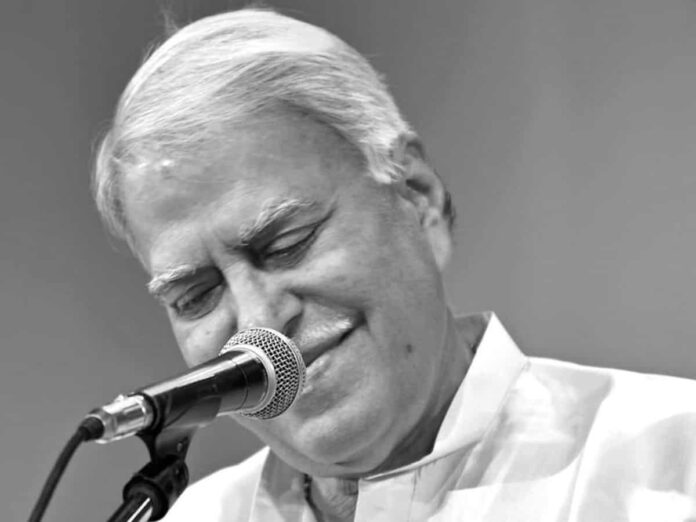 Pandit Rajan Mishra was a vocalist in the Khyal  style of Indian classical music. His brother Pandit Sajan Mishra was also a vocalist. They both used to perform Indian classical music together.
Early Life And Family
Rajan Mishra was born in 1951 and brought up in Varanasi. Both brothers receive their initial musical training from their grandfather's brother, Bade Ramdas ji Mishra and also their father, Hanuman Prasad Mishra and from there uncle, Sarangi virtuoso, Gopal Prasad Mishra and started performing while they were still in their teens they moved to Ramesh Nagar in Delhi in 1977.
Career
Pandit Rajan Mishra belongs to the Banaras style of singing and he has been performing to audiences all over India and the world for many years with his brother. They gave their first concert abroad, in Sri Lanka in 1978. Soon they went to perform in many countries across the world including the UK,USA,  France, Germany, Switzerland, Qatar, Bangladesh etc.
Death
Pandit Rajan Mishra died as a result of covid-19 in Delhi, on Sunday 25 April 2021 at the age of 70 years. He was admitted to St. Stephen's Hospital. He developed Heart complications along the covid-19 and suffered two heart attacks on the same day.
Awards
They were awarded for
Padma Bhushan in 2007
Sangeet Natak Academy Award jointly in 1998
Gandharv National Award for 1994 – 1995
National Tansen Samman 2011-2012 on 14 December 2012
Personal information
Name – Pandit Rajan Mishra
Born on – 1951
Birth Place – Varanasi
Age – 70 Years
Profession – Vocalist
Type – Indian Classical Music
Style – Khyal
Brother – Pandit Sajan Mishra
Died On – 25 April 2021
Reason – Covid-19