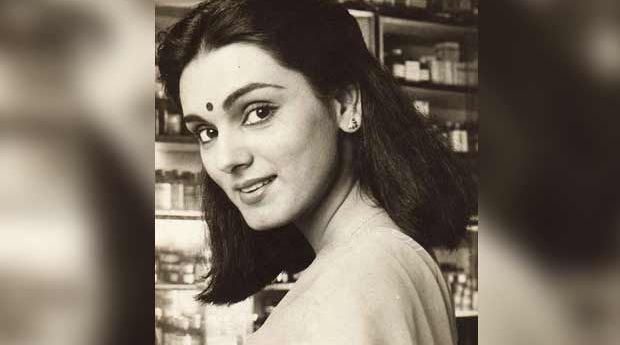 Neerja Bhanot was the hostess of Pan Am Airlines in Mumbai, awarded the Ashok Chakra. Pan Am Flight 73, which was hijacked on 5 September 1986, became a victim of terrorists' bullets while assisting and protecting passengers. For his bravery, the Government of India honored him with the highest gallantry award of the peace period, the Ashoka Chakra.
Neerja Bhanot Personal Life
Neerja Bhanot was born in Chandigarh, India, she was the daughter of Rama Bhanot and Harish Bhanot, Harish Bhanot was working in the field of journalism at The Hindustan Times Mumbai. And Neerja did her early education at Sacred Heart Senior Secondary School in her hometown Chandigarh.
Neerja's marry in 1985 and she moved to the Gulf country with her husband but a few days later the relationship soured due to pressure of dowry and Neerja returned to Mumbai in two months after the marriage. After divorce, she applied for a job in 1985 she joined as air hostess in the plane, after that her work was going well.
After coming to Mumbai, he applied for the job of an air hostess in Pan Am 73 and after being elected returned to Miami after training.
Neerja Bhanot Plane Hijack
Pan Am-73 from Mumbai to New York was hijacked by four terrorists in Karachi and took the entire passengers hostage. Neerja was as the senior purcer in the aircraft, three crew members managed to get out of the cockpit of the aircraft immediately. As the most senior aircraft carrier left behind, the responsibility of passengers was on Neerja and after 18 hours when the terrorists started killing the passengers and start putting explosives in the plane, Neerja managed to open the emergency door of the aircraft and provide the safe exit route.
If Nirja wanted to, she could have saved her life by going ahead of all but Nirja did nothing as she wanted to save the lives of all her passengers.
Niraja was getting out of that plane in the last, she saw 3 children were trapped in plane, and there was no one to take them out so she tried to take out those three children outside. At that same time, all those terrorists killed that girl, but the 3 children had somehow survived, Neerja had saved 376 lives.
Neerja Bravery Award
After the sacrifice of Neerja Bhanot, the Government of India conferred upon him the highest civilian honor 'Ashoka Chakra', while the Government of Pakistan also gave 'Tamga-e-Insaniyat'. Neerja's name is famous as 'Heroine of Hijack'. In 2005, the US gave him 'Justice for Crime Award.
To remember the sacrifice of Neerja, the film production was announced film under the direction of Ram Madhvani. Acores Sonam Kapoor played Neerja in this film. The film is released on 19 February 2016. The producer of this film is Atul Kashbekar.
Neerja Bhanot Brother Name
Akhil Bhanot
Aneeh Bhanot