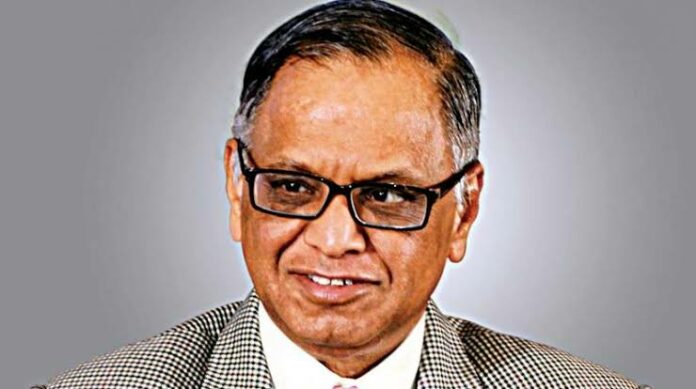 N.R. Narayana Murthy Biography
Nagavara Ramarao Narayana Murthy is an Indian IT industrial and the co-founder of Infosys. Infosys is a multinational corporation providing business consulting, technology, engineering, and outscoring services. He started Infosys in 1981. He was CEO in Infosys from 1981 to 2002 and then served as chairman from 2002 to 2011. Infosys is today, a highly-innovative software services global company listed on NYSE in the US and on the Bombay Stock Exchange in Mumbai.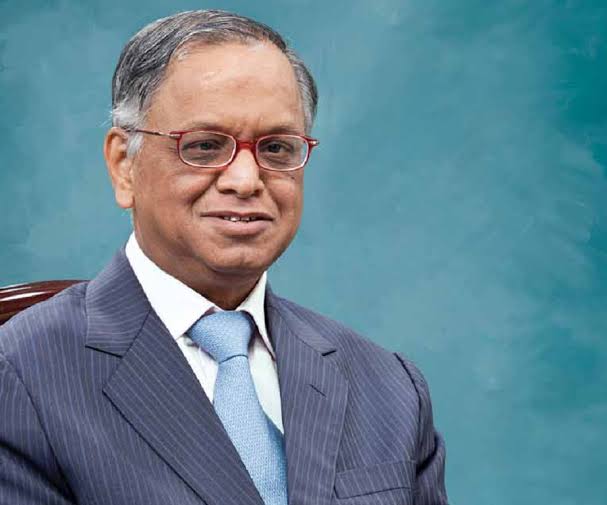 | | |
| --- | --- |
| Full Name | Nagavara Ramarao Narayana Murthy ( N.R. Narayana Murthy) |
| Date of Birth | August 20 1946 |
| Age | 73 |
| Nationality | Indian |
| Wife | Sudha Murthy |
| Children | Rohan Murthy(Son), Akshatha Murthy(Daughter) |
| Works for | Infosys Technologies |
| Position | Chairman Emeritus of Infosys Technologies |
| Net Worth | $1.8 Billion |
Source:wiki
N.R. Narayana Murthy Early Life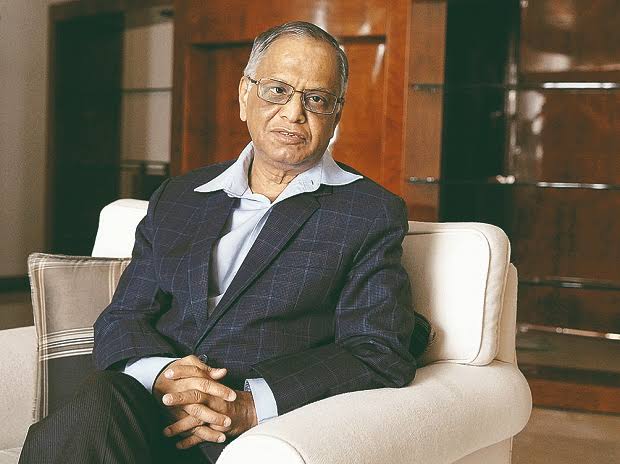 Narayana Murthy was born on August 20, 1946, in Shidlaghatta, Chikkaballapura district, Karnataka. He studied Electrical Engineering at the National Institute of Engineering, Mysore and completed graduation in 1967. In 1969 he completed his post-graduation from the Indian Institute of Technology Kanpur.
N.R. Narayana Murthy Career
In 1976 he joined IIM Ahmedabad as the chief systems. He initiated a small IT software consulting firm in Pune, but the company failed and he joined Patni Computer Systems later. The failure of the startup was like a learning experience for him. That was a time when he met his soul mate Sudha Murthy who offered him a helping hand in investing for the company he wanted to start with.
In 1981, Infosys was founded, where his life began to change. Along with him, were 6 other software professionals who joined him to start Infosys. Infosys flourished in the IT industry with the proper guidance and hard work that these professionals and NRN had put in.  Even after retiring from the service after serving the company for years, Narayana Murthy has always being a part of the organization as a Mentor. His values and suggestions always kept Infosys stronger in the IT world. His individual contributions in pioneering the IT sector have always brought him numerous recognitions and honors.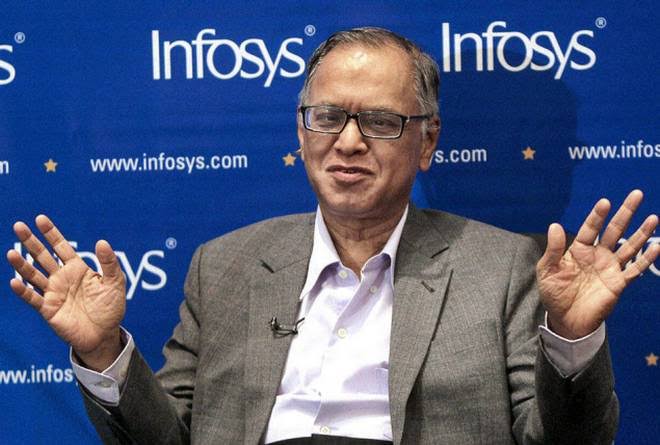 He was CEO in Infosys from 1981 to 2002 and then served as chairman from 2002 to 2011.
N.R. Narayana Murthy Family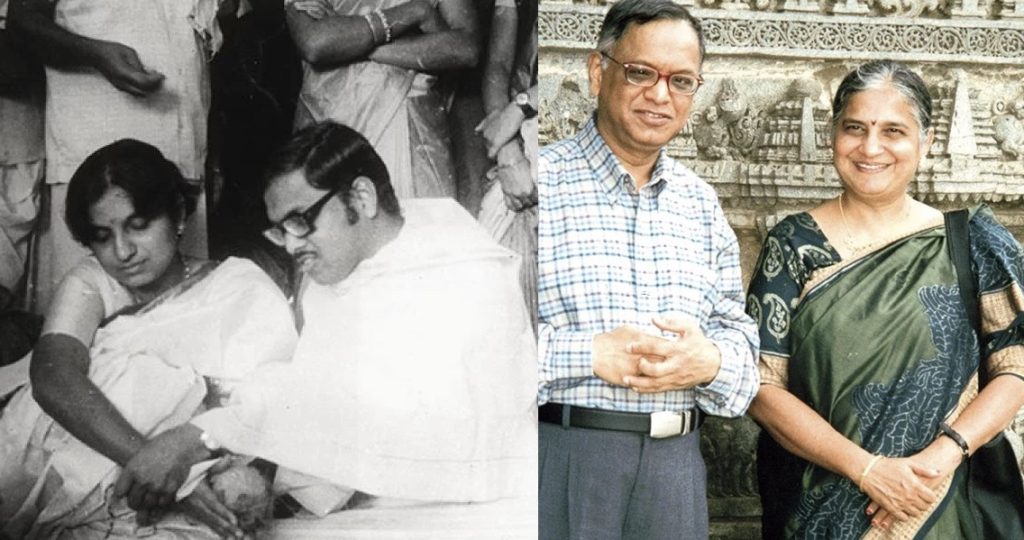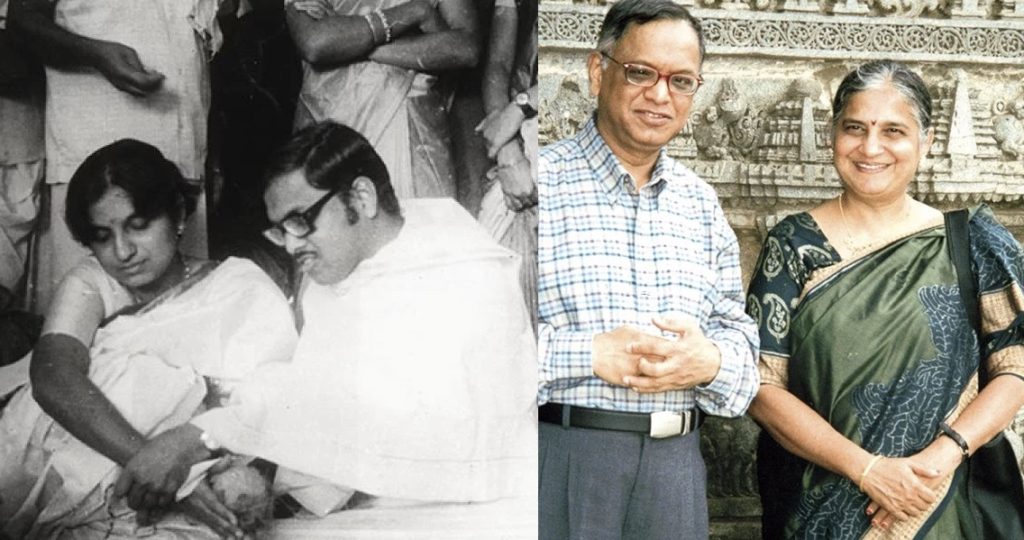 Narayana Murthy as successful as the head of IT giant Infosys also has a glorious personal life. He was married to Sudha Murthy, who is the pillar of his success. She herself is an epitome of Social Awareness and Women empowerment. She worked together with her life partner to nature Infosys. They have two kids Rohan and Akshata Murthy, who are very well off settled in their respective chosen fields.
Awards
Being the 33rd richest man in India, he has a net worth of US $1.8 Billion. He has won a number of awards, following are some of them:
The Asiaweek magazine counted him in the 50 topmost powerful men in the year 2000.
He was honored with the Padma Shree award in 2000 by the President of India.
Narayana was also honored with the title 'Asia's Businessman of the year' by Fortune magazine in 2003.
In 2008 he was honored with the Padma Vibhushan by the President of India.
He is associated with important and prestigious organizations. He is a member of the Board of Directors of INSEAD, the Board of Oversees of the Wharton School of the University of Pennsylvania, the Board of Members of School of Management at the Asian Institute of Technology.
He also serves as a Director of the Central Board of the Reserve Bank of India.
N.R. Narayana Murthy Photos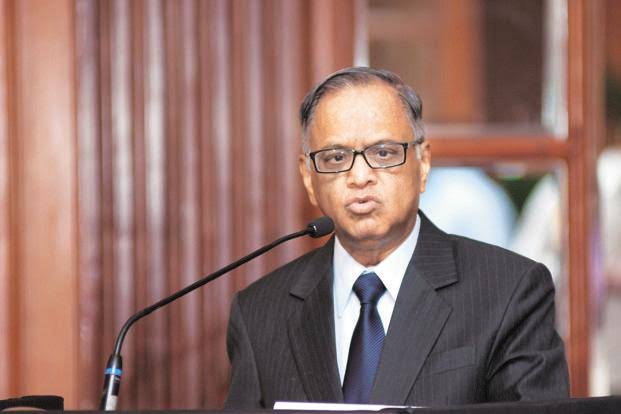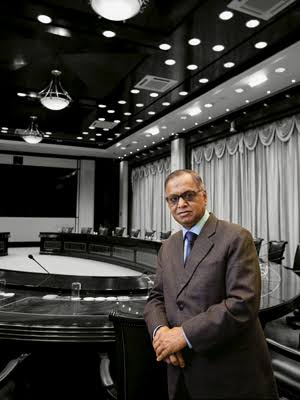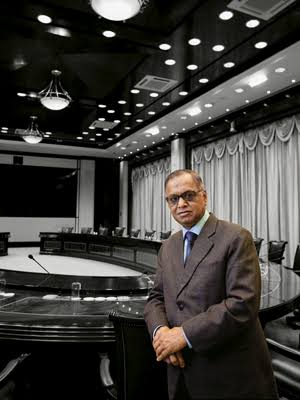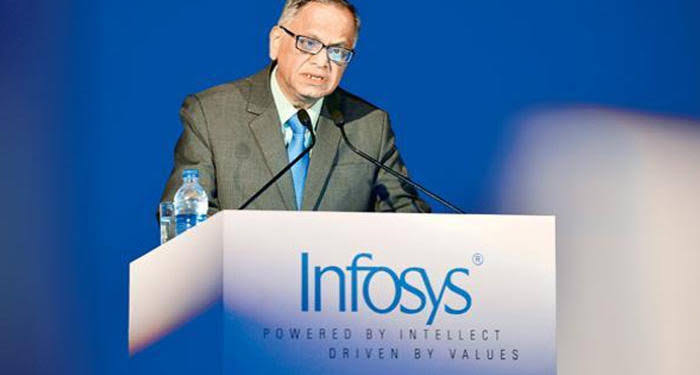 Whether 'Zee News' or 'The Hindu', they never have to worry about funds. In name of saving democracy, they get money from various sources. We need your support to run this website. Please contribute whatever amount you can afford.