Biography
Nabaneeta Dev Sen is an award-winning Indian poet, novelist and academic.
Personal Life
Dev Sen was born in Kolkata, to the poet-couple Narendra Dev and Radharani Devi. In addition to Bengali and English, she reads Hindi, Oriya, Assamese, French, German, Sanskrit, and Hebrew.[citation needed] In the very next year of obtaining her Master degree she was married to Amartya Sen. In 1976 they were divorced and she went abroad for higher studies. Dev Sen lives in Kolkata, in her parental house Bhalo-Basa, where she was born, now declared a Heritage Building. She has two daughters Antara Dev Sen and Nandana Sen with former husband economist Amartya Sen, and one adopted daughter, Sravasti.
Educational Background
She graduated from Presidency College and received her Master's degree from Jadavpur University, Calcutta; and a Masters with Distinction from Harvard University. She earned her Ph.D. from Indiana University.
Dev Sen completed her post-doctoral research at the University of California at Berkeley; and Newnham College, Cambridge University. She was also a University Grants Commission Senior Fellow at the University of Delhi.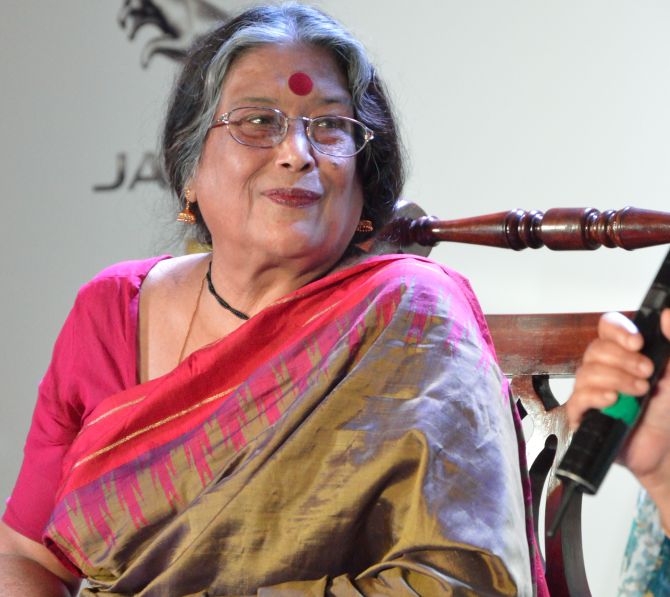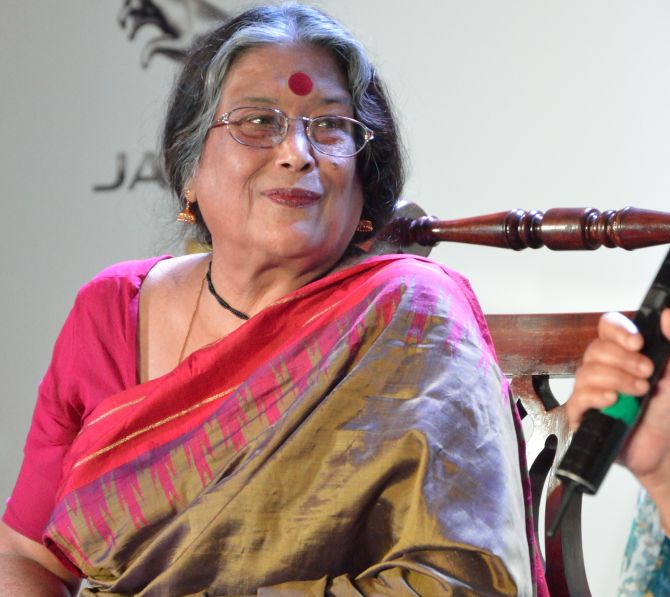 Professional Background
Dev Sen has been a writer in residence at several international Artists' Colonies, including Yaddo and MacDowell Colony in the United States; Bellaggio in Italy; and the Mishkenot Sha'ananim in Jerusalem.
She has been a visiting professor and a visiting creative writer at several universities in the United States, including Harvard, Cornell, Rutgers, Columbia, Smith College, and Chicago. In Canada, she has been visiting professor at Toronto, York, and British Columbia. Other countries where she has participated as a professor include Mexico, England, Germany, France, and Japan.
Dev Sen has delivered the Radhakrishnan Memorial Lecture series (1996–1997) at Oxford University on epic poetry.
She has held the Maytag Chair of Creative Writing and Comparative Literature at Colorado College 1988–1989.
She has represented herself and India in many international conferences, both academic and literary. These conferences have been presented at the Festival of India USA 1986; the Frankfurt Book Fair 1993; and the Munich Book Week 2002.
She has held important executive positions in International academic bodies like the International Comparative Literature Association (1973–1979), and The International Association of Semiotic and Structural Studies (1989–1994). She has been the Vice President of Indian National Comparative Literature Association; chief editor of Bengali in the Macmillan's Modern Indian Novel Series. She has also served as Member of the Jury of important literary awards including the Jnanpith award, Saraswati Samman, Kabir Samman, and Rabindra Puraskar.
Dev Sen is the Vice President of the Bangiya Sahitya Parishat. She is the founder and president of West Bengal Women Writers' Association.
In 2002, Dev Sen retired as Professor of Comparative Literature at Jadavpur University, Calcutta. She has been working with the treatment of women in world epics and the treatment of epic poetry by rural women in India.
Dev Sen was nominated as the JP Naik Distinguished Fellow at the Centre of Women's Development Studies, New Delhi, 2003–2005, where she is translating Chandrabati's 16th century Bengali Ramayana text into English with a critical introduction and annotations
Bengali Publications
Jara Hatke ebong Ananya. Vikalp, 2000; Short stories
Baranda. Kolkata : Vikalp Prakasani, 2000. Short stories.
Ghulghuli. Kolkata : Camp, 2000. Autobiographical reminiscences
Buddhi Bechara Saodagar. Kalikata : Anjali Prakasani, 1999. Children's stories.
Thikana. Kolkata : Dey's Publishing, 1999. Novel.
Icchamati. Kolkata : Ananda Publishers, 1999. Children's stories, illustrated by Satyajit Ray.
Deshantar, Mitra-Ghosh, Kolkata (1997).  and more..
English Publications
Counterpoints: Essays in Comparative Literature, Prajna, Calcutta. 1985.
English Articles & Short Stories
The stream within : short stories by contemporary Bengali women. Stree Press, Calcutta, 1999. Edited by Swati Ganguly and Sarmistha Dutta Gupta.
Faces of the feminine in ancient, medieval, and modern India. Oxford University Press, New York, 2000. Edited by Mandakranta Bose.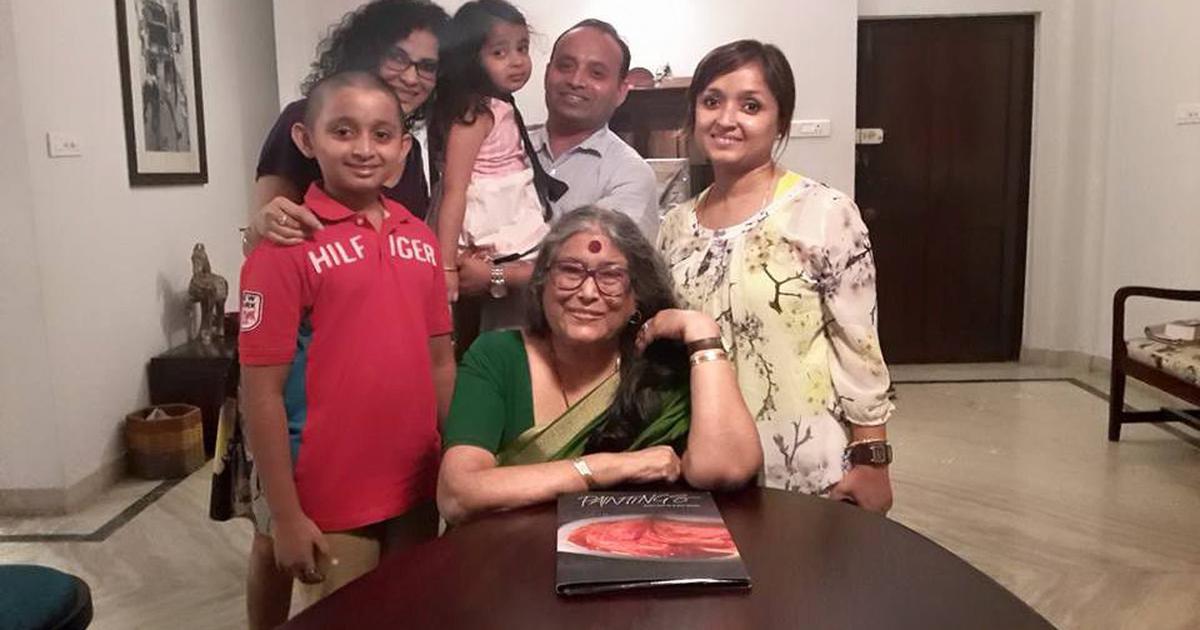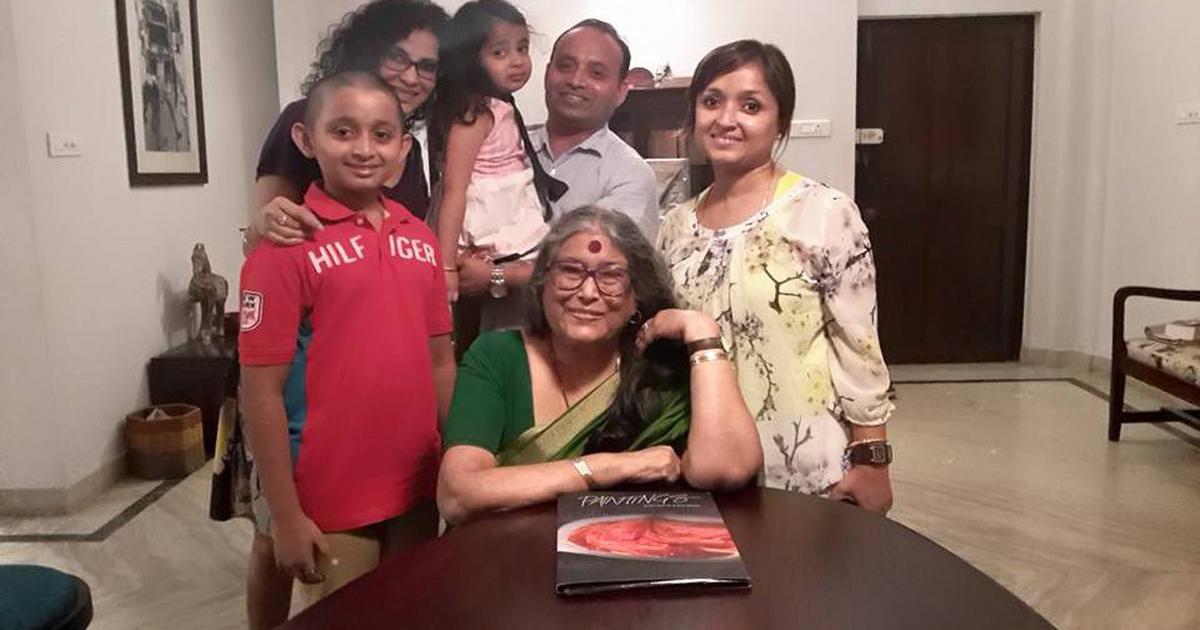 Nabaneeta Dev Sen Poems
The Jungle StoryMy exile is over, mother, No more living in the jungle for me Come, mother, underneath this matted beard Feed the familiar cheeks of your child
Memories Of A Floral ClockStanding still by the nameless road I hear the violence of rain Beating on the panes Going dark
FourteenFourteen sticks to my hair like a blob of chewing gum Adolescence in my palms Moonwax trickling over my brow
When It RainsWhen it rains it seems the room itself turns blue, trembles and falls like rain, as if endless time coming from nowhere