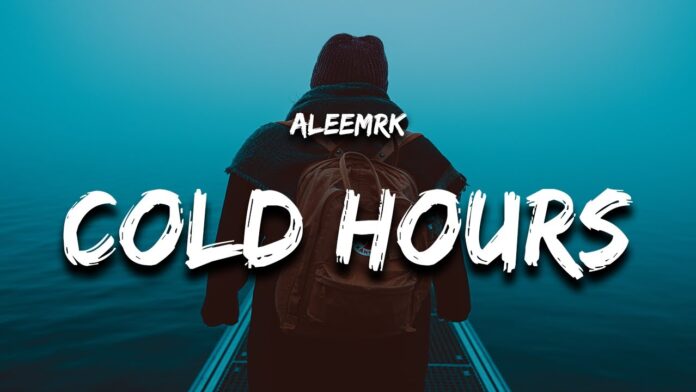 Mujhe Nahi Pata Hai Mujhse Mat Pucho Na Urdu Music Video | Aleemrk
Take a look at the unique music video for Mujhe Nahi Pata Hai Mujhse Mat Pucho Na with smashing lyrics symmetrically chanted by
Aleemrk
.
Mujhe Nahi Pata Hai Mujhse Mat Pucho Na Song Details
Track Name
Mujhe Nahi Pata Hai Mujhse Mat Pucho Na
Artist
Aleemrk
Lyrics
Aleemrk
Music Maker
Umair
I don't know, don't ask me lyrics for "Mujhe Nahi Pata Hai Mujhse Mat Pucho Na," also known as "Cold Hours" by Aleemrk. This is a contemporary and captivating Urdu song. The talented musician Umair is behind the mesmerizing music, while Aleemrk provides the vibrant Urdu lyrics for the song. Aleemrk is also in charge of the impressive music video for this enchanting tune.
Let's savor the remarkable lyrics of Aleemrk's yet another Urdu song, "Mujhe Nahi Pata Hai Mujhse Mat Pucho Na." The singer, Aleemrk, has beautifully crafted these lyrics.
ALEEMRK · MUJHE NAHI PATA HAI MUJHSE MAT PUCHO NA FULL SONG LYRICS | COLD HOURS
Barish Ho Rahi Bahir Aur Mein Kamre Mein Akela,
Andhera Bara Zalim Mujhe Sone Nahi Dera,
2 Ghante Se Likhne Ki Mein Koshish Hi'kar Raha Hoon,
Apne Ghar Ke Andar Ghar Bana Ke Betha Hoon Mein Mera,Lazim Nahi Hai Mujh Pe Ke Mein Sunoon Sab Ki Batein
Par Mein Sun Leta Hoon Kyun Ke Thora Naram Dil Jo Thehra,
Jana Teri Yade Mujhe Sone Hi Nahi Deti,
Laite Laite Is Bistar Pe Kab Ho Jata Hai Sawera,Mujhe Nahi Pata Hai Mujhse Mat Poocho Na,
Apne Khuwab Poore'karne Ke Lie Sab Kho'dunga,
Pehle Hi Sab Kho Chuka Hoon Ab Kya Khak Kho'dunga
Akelepan Mein Lagta Hai Phir Se Poori Rat Ro'dunga,Mein Teri Yad Mein Asliyat Se Bhag'ke'
Jaunga Kaha Mein Mujhe Bas Bata De Aaj Ye,
Zindagi Tamasha Jo Kamata Woh Udata,
Chand Bachata Kyun Ke Idhar Kafi Pesh Hote Hadse,Alim Kidhar Gayab Ho Gaye Ho
Na Khud Se'karte Message Na Reply Dete Ho,
Socially Inactive Interactive Nahi Ho Zara
Aise Nahi The Pehle Jana Kya Se Kya Ho Gaye Ho Ayi,
Kidhar Gayab Hogae Ho
Dekhte Dekhte Duniya Ki Tum Vibe Ho Gaye Ho,
Easily Do Gali Dekar Aa Sakte Tum Aage
Par Tum Aana Nahi Chahte Bare Nice
Ho Gaye Ho Kab Se Meri Jan Jab Se Mile Zindagi Mein Kuch Aise Insan,
Jinki Waja Se Badalna Para Khud Ko Mujhe Poora
Bada Dikhne Ke Chakkar Mein Wo Jatate The Ehsan,
Woh Bhi Bat Bat Pe, Woh Bhi Bat Bat Pe
Ek Waqt Tha Kafile Mein Ladke 8-8 The,
Ab 8 Minus 4 Mene 4'kar Diya,
Dhokebazo Ko Circle Se Mene Bahar'kar Diya,
Life Is Good When I Talk To My Self Daily Rat Mein,
Zehen Mein Sawal 36 Ghoome Teri Yad Mein,
Gaining All This Mone And I Am Getting All This Fame,
Mujhe Dar Laga Rehta Hai Kahi Bhool Na Jaoon Aukat Mein,
Nikal Na Jau Hath Se Phir Se Ek Aur Bar Mein,
Aur Nahi Hai Himmatke Ab Sahu Ek Aur Har Main,
Masle Ye Zamin Pe Sulajh Nahi Rahe Mujhse
Aur Ye Message'kar Ke Kehte Hai Alimrk Tu Star Hai,
Sab Ko Mujhse Khar Hai Duniya Bari Lanti,
Gonna Be On Top Mere Vision Ko Nahi Janti,
Chup Rehta Hoon Is Ka Matlab Ye Nahi Ke Kuch Dikhta Nahi Hai,
Khud Hi Khud Ko Bana Rahe Ho If You Think I Can't Si,
Fils Like I Am Born To Be Lonely,
Roz Ye Andhera'kare Parwah Mere Zone Ki,
Roz Ye Andhera Mujhe Deta Hai Andesha Jo Tu Dooba In Gehraiyon Mein
To Aadat Chuti Phone Ki
Ain't Social Khud Se Bat'karu Roz Mein,
Band'karu Aankhe Lage Kam Rahu Hosh Mein,
Kam'karu Batein Rakhe Kam Bande Close,
Mene Has Ke'kari Bat Sirf Ye Nahi Kaha Tu Dost Hai
Ain't Rude I Just Can T Pick A Side,
Dono Taraf Idhar Jalan Dono Taraf Idhar Lies,
Dono Taraf Idhar Ego Dono Taraf Se Mein Nice,
Dono Taraf Mein Nahi Dekhu Meri Eyes On The Prize Hai,
Umar 20 But I Swear Zehen Tis Ka,
Pehle Din Se Real Bhooka Nahi Tha Kabhi Reach Ka,
Pehle Din Se Fear Mujhe Girne Ka Raha Nahi
Coz I Started From The Bottom I Guess Aise Hi Banda Seekhta,
Aise Hi Seekhta Aise Hi Banda Seekhta,
Roz Gir'kar Roz Uth'kar Zindagi Mein Seekh Gaya,
Aise Hi Seekhta Aisa Hi Banda Seekhta,
20 Sal Ki Umar Lage Zindagi Mein Seekh Gaya.
Tags: Cold Hours Lyrics, Aleemrk Cold hours lyrics, Mujhe Nahi Pata Hai Mujhse Mat Pucho Na Lyrics Aleemrk