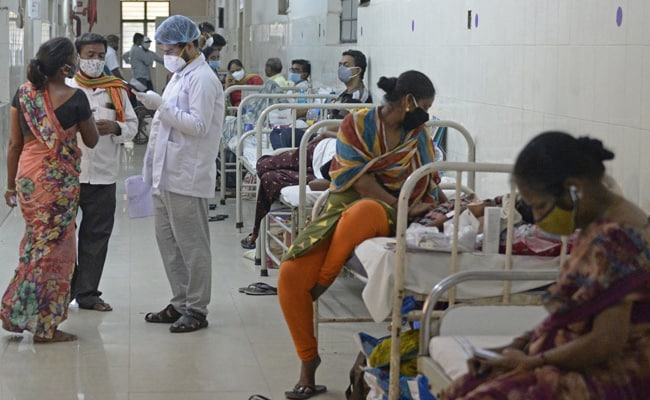 New Delhi: Mucoramycosis: Coronavirus as well as Black Fungus , which is causing concern in many parts of the country, has been declared an epidemic in Delhi. The Delhi government has issued a formal notification for this. Let us know that the cases of Mucoramycosis i.e. Black Fungus are increasing rapidly in Delhi. On Friday, May 21, there were about 200 mucoramycosis cases in Delhi, while on Wednesday, May 26, the number has been 620.
The injections used to treat black fungus are still available in the market for 7000 rupees, but these injections will now be available for only 1200 rupees. Union Minister Nitin Gadkari has launched this injection. Till now only one company was producing amphotericin B emulsion injection in the country, but now Wardha's Genentech Life Science is also engaged in making these injections. Genentech Life Science has the capacity to produce around 20,000 viols daily.
Also Read: White fungus is more deadly than black fungus for covid patient, find out what are its symptoms
After Coronavirus, the government has now gathered on a war footing to deal with Black Fungus or Mucoramycosis, which has taken the form of an epidemic in India. To treat this, doctors use an injection called liposomal amphotericin B. To encourage the production of this drug, the Government of India has given license to five more companies to manufacture it. According to government sources, PM Modi is constantly meeting with officials in this regard. He has instructed the officials that this drug should be brought to India immediately in any corner of the world.