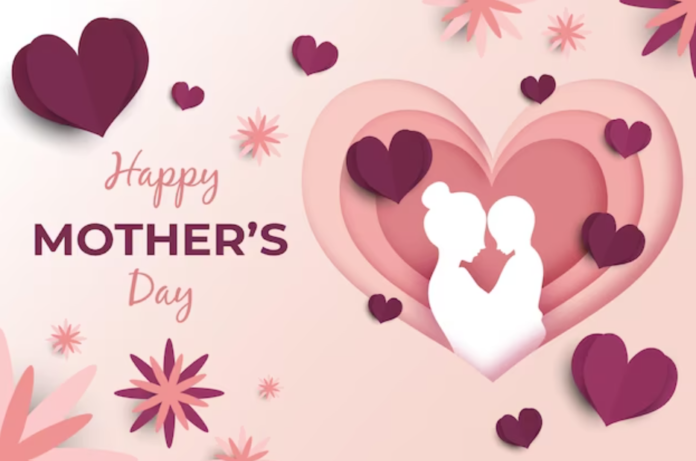 Mother's Day is a special occasion that is celebrated in different parts of the world to honor the mothers, grandmothers, and mother figures who have made a significant impact on our lives. This day is an opportunity to express gratitude, love, and appreciation toward these amazing women who have selflessly given so much to their families.
History of Mother's Day:
The history of Mother's Day dates back to ancient times when various cultures and civilizations celebrated mothers and motherhood in different ways. However, the modern-day celebration of Mother's Day can be traced back to the early 20th century when a woman named Anna Jarvis started a campaign to honor her mother, Ann Jarvis.
Ann Jarvis was a peace activist who had organized Mother's Day Work Clubs during the Civil War to improve sanitation and help wounded soldiers. She also organized a Mother's Friendship Day, which aimed to bring together mothers of different backgrounds to promote peace and reconciliation.
After her mother's death in 1905, Anna Jarvis wanted to create a national holiday to honor all mothers, and she spent several years lobbying for the cause. Finally, in 1914, President Woodrow Wilson signed a proclamation designating the second Sunday in May as Mother's Day.
Significance of Mother's Day:
Mother's Day holds great significance in our lives as it is a day to acknowledge and celebrate the immense contributions and sacrifices that mothers have made for their families. It is a day to honor their hard work, dedication, and unconditional love, which often goes unnoticed in our busy lives.
Moreover, Mother's Day also reminds us to appreciate the value of motherhood and the role of mothers in shaping our society. It is an opportunity to recognize the challenges that mothers face in balancing their personal and professional lives and to support them in their endeavors.
Date and Celebrations:
In most countries, Mother's Day is celebrated on the second Sunday in May, which falls on May 14th; 2023. However, some countries have different dates for the celebration of Mother's Day, such as the fourth Sunday in Lent in the UK and Ireland.
The celebrations of Mother's Day vary from country to country and family to family, but some common traditions include giving gifts, sending cards, preparing special meals, and spending time with family. Many people also honor their mothers by visiting their graves and leaving flowers or other tributes.
Gift Ideas for Mother's Day:
Choosing the perfect gift for your mother can be challenging, but it doesn't have to be. Here are some unique gift ideas to show your mother how much you care:
Personalized jewelry: A piece of personalized jewelry with her name or initials engraved on it can make a thoughtful and memorable gift.
Spa day: Treat your mom to a day of relaxation and pampering at a spa or wellness center.
Cooking class: If your mother loves cooking, sign her up for a cooking class to learn new recipes and techniques.
Subscription box: A subscription box of her favorite snacks, books, or beauty products can be a fun and convenient gift.
Photo album: Create a personalized photo album with pictures of your family and memories shared with your mother.
Plant or flower arrangement: A beautiful plant or flower arrangement can brighten up her day and serve as a lasting reminder of your love.
In conclusion, Mother's Day is a special day to honor the amazing women who have played a vital role in our lives. It is an opportunity to show our appreciation and gratitude for their sacrifices, hard work, and unconditional love. So, make sure to celebrate this day with your mother and make her feel special in every way possible.