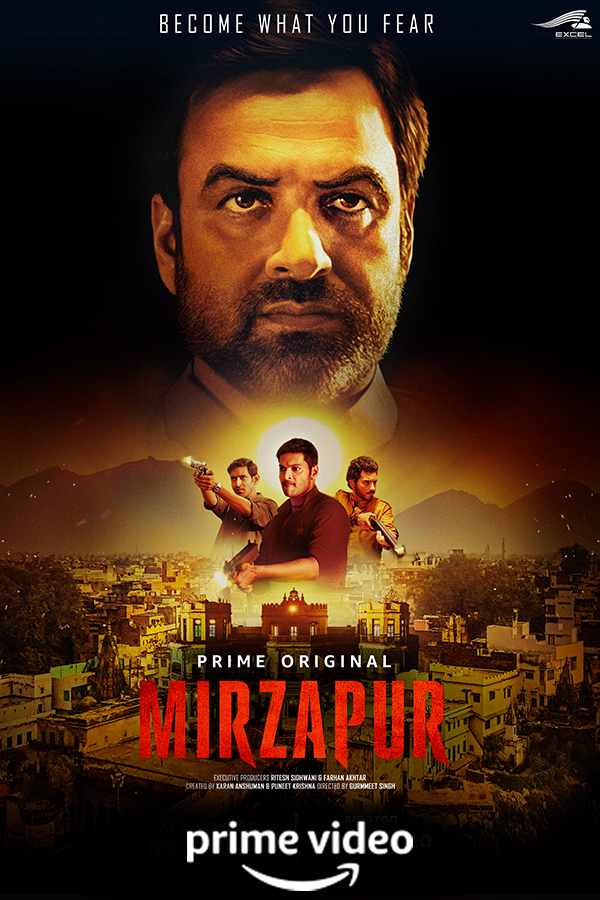 The fans of Mirzapur have released the second season of the series, giving surprise to the fans at the last moment. With this, the wait of the fans running for two years is over. There were earlier reports that the second season would be in front of people from October but the makers released it three hours in advance due to the tremendous craze of fans.
Fans on social media have become absolutely crazy as soon as the season episodes go live. The number one trend on Google and Twitter across India is associated with Mirzapur. The second season has a total of 10 episodes. Their names are Dhenkul, Rabbit, Disabled Kota, Fearless, Lame, Ankush, Udbalaiv, Chauchak, Butterscotch and the last episode is King of Mirzapur. The trailers also greatly increased the fans' excitement. You know, the first season of the series was released 2 years ago 2018. The series was a huge hit, after which the fans were eagerly awaiting the second season. Talking about the star cast, the series includes Ali Fazal (Guddu Bhaiya), Pankaj Tripathi (Kaalin Bhaiya), Shweta Tripathi (Golu Gupta), Rasika Duggal (Bina Bhabhi), Anjum Sharma (Sharad Shukla), Divyendu Sharma (Munna Tripathi) Huh. Vijay Verma has taken a special entry in the second season of the series.
Support Us
Whether 'Zee News' or 'The Hindu', they never have to worry about funds. In name of saving democracy, they get money from various sources. We need your support to run this website. Please contribute whatever amount you can afford.
Comments