Winner of Big Boss 16
TV's most controversial reality show Bigg Boss 16 has been crowned by MC Stan. MC Stan has become the winner of Big Boss 16. The fans were eagerly waiting for the winner of Bigg Boss 16. Priyanka Chahar Chowdhary and Shiv Thackeray and MC Stan saw a fierce fight, however, MC Stan emerged as the winner. While he got the maximum number of votes, Shiv and Priyanka Chahar Chowdhary got fewer votes than MC Stan. Due to this Priyanka was the runner-up of number 2 of the show. Shiv Thackeray became the runner-up. Seeing the success of this season, the finale was extended from January 12 to today, February 12. At the same time, like the last year's season of Bigg Boss, this time also a briefcase full of money was offered, which was picked up by Shaleen Bhanot.
Prizes Are
The prize money of 'Bigg Boss Season 16' was at one time Rs 50 lakh, but later it has been reduced to Rs 21 lakh 80 thousand, but in today's task it has become Rs 31 lakh 80 thousand. Tell that MC Stan has got 31 lakh 80 thousand. Also the trophy of the icon of the show is different from all the seasons this time. Apart from this, MC Stan has also got the Grand i10 Nios car.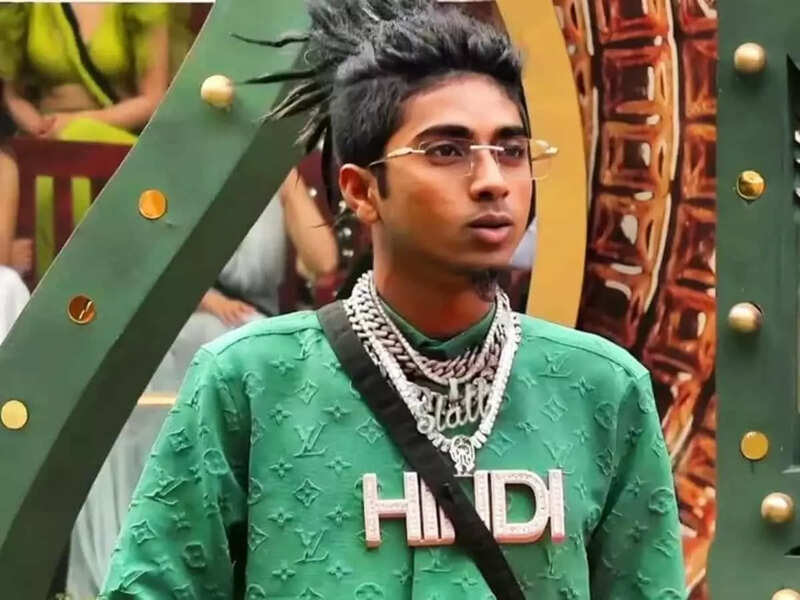 MC Stan Biography
Name – MC Stan
MC Stan Real Name – Altaf Sheikh
Other Name – Tupac
Date of Birth – 30 August 1999
Birth Place – Pune, Maharashtra, India
Age – 23 years 2022
Religion – Islam
Profession – Rapper, Singer
Famous For – wata song and bigg boss 16
MC Stan Height – 5 feet 7 inches
MC Stan Weight – 62 kg
MC Stan Nationality – Indian
Zodiac Sign – Aquarius
Languages – English, Hindi
Present Address – Mumbai
Marital Status – Single
Girlfriend – Anam Shaikh
Net worth – 50 lakhs
Who is MC Stan
A rising star in the world of rapping and India's famous hip hop singer MC Stan Rapper and his real name is Altaf Sheikh, was born in Pune and is 23 years old (MC Stain Age) Stan's age in the year 2018 The song was released which got huge popularity and this song has got more than 21 million views on YouTube.
And his name came more into the limelight when he sang the rap song Khuaj Mat against Emiway Bantai and more than 35 million views have come on this video. Bigg Boss 16 has made a place and today MC Stain has become very popular in the country.
MC Stan Rapper Birth and Family
MC Stan's real name is Altaf Sheikh and he was born in a poor Muslim family in Pune on 30 August 1999. He did his early studies while living in Pune, but since childhood, he was fond of singing, so this study But could not pay much attention and kept focusing more on his songs and rap, his family members and relatives were not happy with his singing.
Those people often considered him a taunt. MC Stan sang his first qawwali at the age of 12. Due to financial constraints, he spent many nights on the streets but never gave up. But went on to grow and has become a famous and successful singer and rapper today.
MC Stan Career
Meek Stan started his career at the age of 12 and sang his first qawwali at the age of 12, after which he also did a stage show with India's famous rapper Raftaar, Stan made a name for himself in hip hop. Have also taught Bee Boeing and Beat Boxing before.
MC Stan's first song was released on YouTube in the year 2018, that song was 'Bata' Song and this video has got more than 21 million views so far because of this song, he became popular overnight.
Stan got into a fight with Emiway Bantai and Divine after singing Wata Song and he came into the limelight to take revenge on these two rappers, MC Stan sang 'Khujaz Mat' and this video has got almost 35 million views on YouTube. Got more views.
Stan's luck changed in the year 2020 when his song 'Tadipar' was released, this song became so popular that he did not look back and got a success.
MC Stan's entry in Salman Khan's show Bigg Boss Season 16 rocked everyone's hearts during his conversation with Salman Khan on Premium and the people of the whole country are also liking him a lot.
At such a young age, MC Stain earned crores of rupees (MC Stan Worth) and when he took entry in Bigg Boss 16, he was wearing a neckpiece on which Hindi was written, the price of that neck piece. About 60 to 70 lakh rupees are being told.

Img Src – indianexpress.com
MC Stan Controversies
As of now MC Stan is dating a girl named Anam Shaikh. Some time back Stan had a dispute with his ex-girlfriend Azma Shaikh alleging that Azma Shaikh had sent her manager to beat me so that her face But there were also many injuries.
MC Stain Girlfriend
As soon as he entered the Bigg Boss house, Stan said that he had come to the place to sort out some of his personal disputes and said that he has a girlfriend whom he is dating and her name is Anam Shaikh. Is.
MC Stan Net Worth
MC Stan had said that he has been earning a lot of money for the last several years and keeping in mind the same thing, his (MC Stan Net Worth) is being told as Rs 50 lakhs, neckpieces worth about Rs 60 to 70 lakhs. I wear them and his shoes cost 80 thousand rupees, in the last three-four years, Stan has earned a lot of money and his source of income is participating in YouTube videos and concerts, through this he is earning lakhs of rupees today. Are.