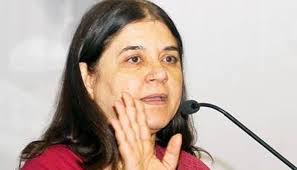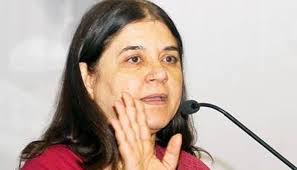 In recent years there have been major debates and talks regarding maternity benefits and maternity leave. Indian working women still do not enjoy the privilege of maternity leave beyond 3 months.
It has been detrimental for the professional women to balance between her home front and the job ethics once she enters family way, the juggling between the two is a real hard task and it has its own share of difficulties.
A working woman when plans for extending her family, a few things surely crops up on her mind and definitely the most crucial is how many days of leave she can avail while she nurtures motherhood. There has not been any formal provision of maternity leave over 3 months but motherhood and maternity undoubtedly craves for more. There are many apprehensions for a would be mother There have been graphs which have shown a lower slope in women who have not been able to take the plunge so fast with the stipulated leave period, either they have applied for a few extra months, or have temporararily taken a break or have given up on a job. Women based organisations and activists have always raised the issue and concern to respective departments for enhancing maternity leave and benefits. But there has not been any response till now from the authorities. Recently an initiation made by Maneka Gandhi surely made many women rejoice which proposes an 8 months maternity leave benefit.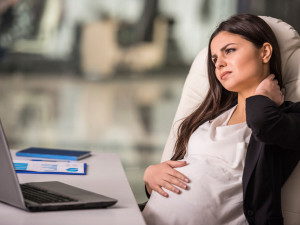 The proposal has been presented to Cabinet Secretariat an initiative to extend the maternity leave from 3 months to 8 months. The matter has been also discussed with prime-minister and there is a ray of hope which surely is going to make many would be mommy's smile.
The proposal claims to render maternity provisions to all women who are working irrespective of organised and unorganised sector. The proposal claims to benefit women by extending one month leave before delivery date and seven mother post delivery.
Now that really rings a positive bells for the would be Mom's
In Indian Constitution, according to the Maternity Benefit Act, in clause 5.3, right to payment of maternity benefit categorically states that women can avail a maximum maternity benefit for twelve weeks which counts to six weeks inclusive of the delivery day and thereafter six weeks post delivery.
Now this proposal seems to bring a lot of promises to mothers' as most of the working women in India are always in a dilemma while they are planning for a family due to the maternity leave provisions in India. With rising nuclear family phenomena in urban India it is becoming a difficult task for the mothers to juggle the both ends perfectly.
There had been various appeals from different activist, social organisations and women right lawyers to promote maternity leaves but till now nothing specific has been definite has emerged lawfully and in papers.
So this time with the new proposal of Maneka Gandhi hitting headlines, a ray of hope is hovering around the women clan.
Support Us
Whether 'Zee News' or 'The Hindu', they never have to worry about funds. In name of saving democracy, they get money from various sources. We need your support to run this website. Please contribute whatever amount you can afford.
Comments