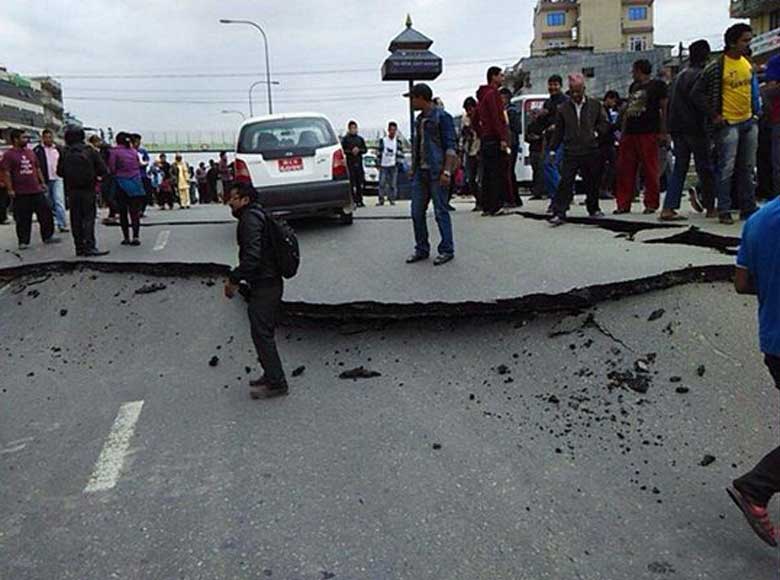 Delhi NCR, Bihar, Sikkim, West Bengal, Orissa, Jharkhand also felt strong tremors
According to geological survey:-
The earthquake measured 7.5 and hit 77km (48 miles) northwest of the capital Kathmandu. The duration of earthquake was about a minute. The epi-centre of the earthquake is Pokhara in Nepal which lies 80 km from the country.
The report conveys that some buildings have been damaged without any initial signs of any causality.
Vibrations were felt as far away as the Indian capital Delhi , Bihar, West bangal ,Sikkim and various other cities of India, which borders Nepal. Indian authorities are responding.
Prime Minister Narender modi tweeted.
We are in the process of finding more information and are working to reach out to those affected, both at home & in Nepal.

— Narendra Modi (@narendramodi) April 25, 2015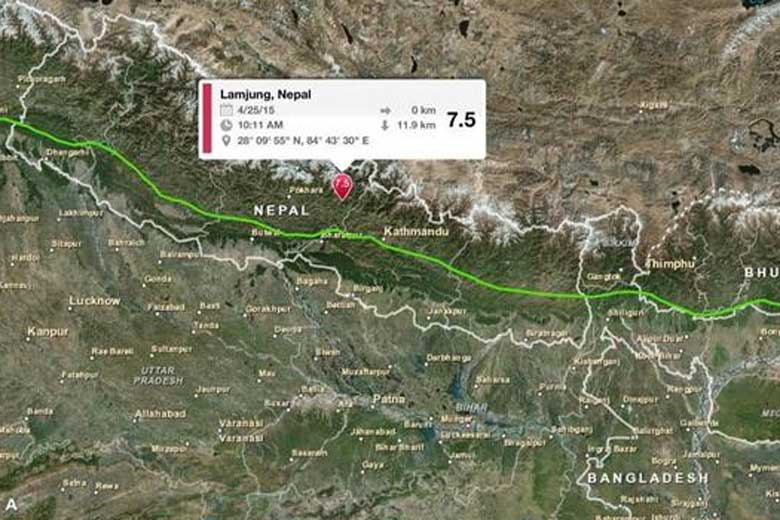 News has come in about an Earthquake in Nepal. Several parts of India also experienced tremors. — Narendra Modi (@narendramodi) April 25, 2015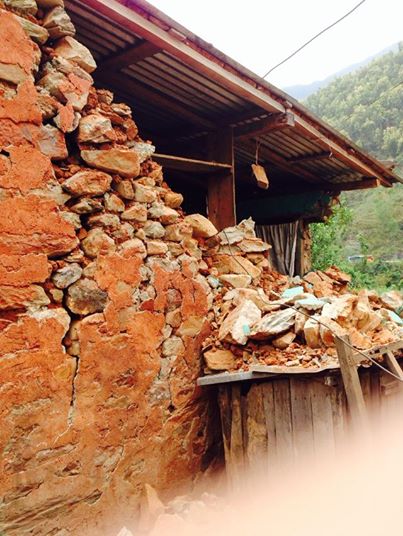 Narendra Modi also spoke to Nepal's President Ram Baran in connection with the quake. News reports said that the epicenter of the quake was Nepal.
PM is trying to reach Nepal PM Shri Sushil Koirala, who is abroad. He has spoken to President of Nepal Shri Ram Baran Yadav.

— PMO India (@PMOIndia) April 25, 2015
Whether 'Zee News' or 'The Hindu', they never have to worry about funds. In name of saving democracy, they get money from various sources. We need your support to run this website. Please contribute whatever amount you can afford.