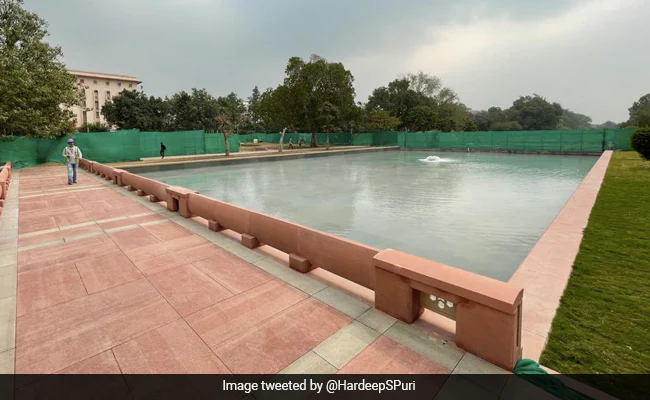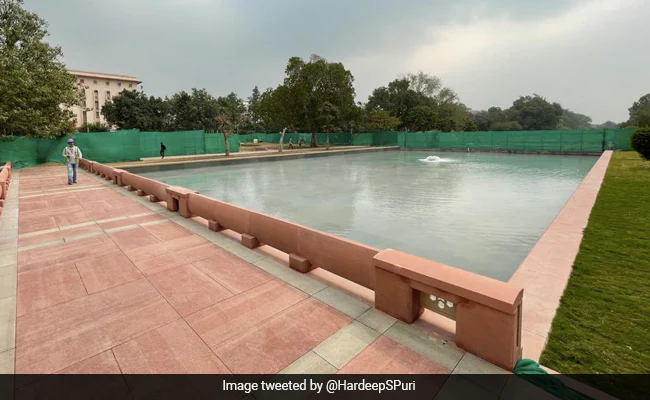 New Delhi: Union Minister Hardeep Singh Puri today inaugurated Central Vista Avenue and New Parliament House. took stock of the work. Sharing its pictures on social media, wrote that after the completion of this project, the beauty of this place will increase even more. Along with this, the pleasure of eating ice cream by coming here will also come more than before. Union Urban Development Minister Hardeep Singh Puri tweeted that the hard work and dedication of our laborers is giving architectural heritage to the coming generations. Today I visited Central Vista Avenue and the new places of Parliament. The scholars are happy to inform that the pleasure of eating ice cream here in the evening will now be more than ever.
Let us tell you that the Supreme Court had dismissed the petition filed against the construction of Central Vista and called it necessary. Opposition parties have also been opposing this important project of the Modi government. Actually, the opposition says that where people were not provided with treatment during the Kovid period, PM Modi is intent on building a luxurious house.
Toil & perseverance of our workers is giving shape to architectural heritage for the future generations.
I visited the Central Vista Avenue & New Parliament sites to take stock today.
Tweet:
Happy to inform the 'Vidvaans' that their ice cream evenings are going to get even better! pic.twitter.com/UPcEEckEfz — Hardeep Singh Puri (@HardeepSPuri) June 24, 20211927
The specialty of this building New Parliament House Complex, will be triangular in shape giving a total of 64,245 will be spread over square metres. It will be much bigger than the existing Parliament House. In this 1, may be the office of the Members of Parliament. The new Parliament building will be the mainstay of the design of the Central Vista project. In the new building, in the Lok Sabha 888 MP and in the Rajya Sabha 625 There will be a seating arrangement for the MPs. At present, in the Lok Sabha 625 and in the Rajya Sabha 2021 are MPs. The purpose of arranging for seating of more MPs in the new building may also be to increase the number of MPs in future.
20 There was opposition to giving thousand crores covid- Amidst the second wave of the Central Government for the Central Vista Project in March ,000 crore Rs. were allotted. Due to the increasing number of patients, there was a crisis of oxygen, beds and medicines in hospitals across the country. In view of this, opposition leaders urged the government to cancel the project and use that money for efforts to deal with the Corona crisis. The second section of those opposing this project are protectionists. He believes that the Central Vista project is an interference with the history of the current building, which was designed by Lutyens. After that this 888 building will be a lost heritage.