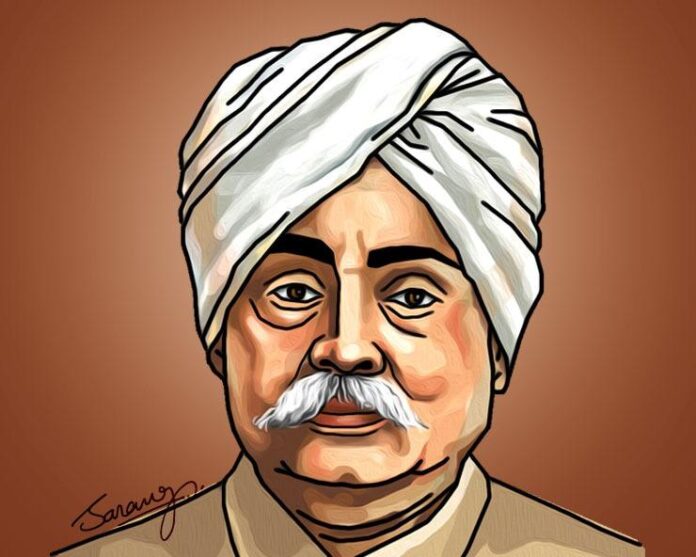 Born in Punjab's Dhudike village, on 28th January 1865, Lala Lajpat Rai was one of the most prominent leaders in the Indian freedom struggle. Lala Lajpat Rai also founded the Punjab National Bank (PNB) and Laxmi Insurance Company in the year 1894.
In 1928, when the Simon Commission was set up by the British in India to keep a check on India's political situation, Indians protested against the Commission. During which Lala Lajpat Rai led a nonviolent march against Simon commission in order to protest during the course of which he was injured by police lathi charge. The injuries endured by him proved fatal and he died due to a heart attack on 17 November 1928.
He was popularly known as "Punjab Kesari" and "The Lion of Punjab" due to his actions against the tyrannical British rule in India during which he famously quoted "The shots that hit me are the last nails to the coffin of British rule in India".
He was a valiant fighter who was also a part of the popular nationalist trio "Lal Bal Pal" including Bal Gangadhar Tilak and Bipin Chandra Pal.
On Lala Lajpat Rai's 157th birthday anniversary, we should remember him for the brave fighter he was and his contributions in the fight for freedom of our nation which eventually cost him his life.