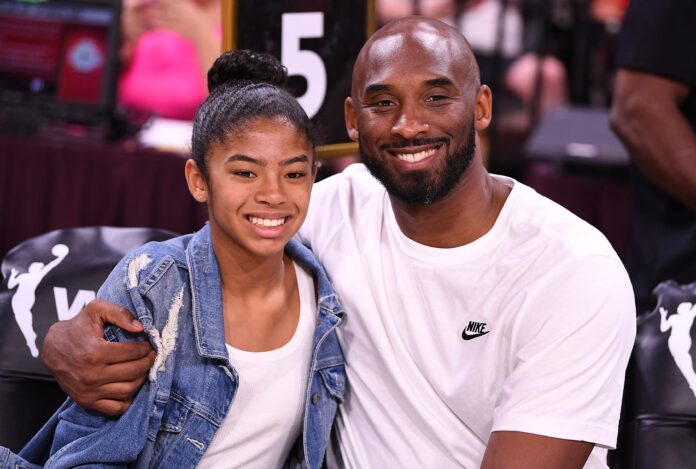 On the two-year death anniversary of the father-daughter duo and seven others, a statue of Kobe and Gianna was placed at their helicopter crash site at Calabasas, California.
Created by sculptor Dan Medina, the statue showed Kobe in his Lakers uniform. He has his hand wrapped around his daughter who is also wearing a uniform and holds a basketball by her side. They can be seen walking and smiling at each other.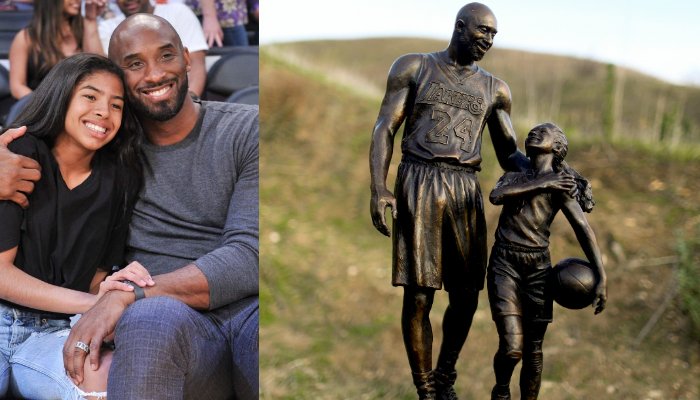 The statue was placed on a hilltop in Calabasas at 4 a.m. on Wednesday by Medina, and it will remain there temporarily. It weighs about 160 pounds and is made of bronze.
The names of all the victims, Kobe Bryant, Gianna Bryant, John Altobelli, his wife, Keri, and their daughter Alyssa; Christina Mauser; Sarah Chester and her daughter Payton; and pilot Ara Zobayan can be seen engraved at the on-base of the statue along with the date of crash 26 January 2020.
The helicopter was on its way to a girls basketball tournament in which Gianna was supposed to perform. But a tragic turn of events followed and the helicopter crashed in the hills west of Los Angeles. The weather was foggy, and it was alleged by the federal safety officials that the crash happened due to "human error".