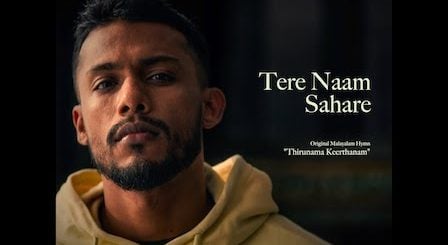 Khaas Lyrics by Dino James is brand new Hindi Rap song sung by Dino James and music of this latest song is given by Nilesh Patel. Khaas song lyrics are also penned down by Dino James himself while video is directed by Himanshu Nisha Tyagi.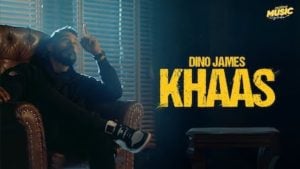 Khaas Song Details:
| | |
| --- | --- |
| Song: | Khaas |
| Singer: | Dino James |
| Lyrics: | Dino James |
| Music: | Nilesh Patel |
| Label: | Dino James |
Khaas Lyrics
Yeh Kaisi Zid Hai Beta
Aur Khelega Toh Paao Kho Dega
Jaane De
Kala Seekhna Alag Usey Nibhana Alag
Tum Accha Karti Ho
Par Tum Mein Kuchh Khaas Nahi Hai
This Is Dino
Always Real Me, Peace!
Hoon Main Khaas
Hoon Main Khaas
Hoon Main Khaas
Hoon Main Khaas
Subeh Uth Ke Chote Bas Yeh Chayan Kar
Success Ke Beez Ko Andar Plant Kar
Nahi Sang Bhed Ke Tu Hai Panther
Sab Likh Diya Hai Maare Enter
This Is The Real Me, With Real Me
Ye Future Ready Aur Koyi Fear Ni
5g Ki Speed Aur Koi Gear Nahi
Door Door Tak Dekha Koyi Near Nahi
Yeh Chand Sitare Aur Dharti Saari
Sab Mudd Rahi Hai Mere Hakk Mein
Success Ko Sara Sab Laad Ke
Mujhе Ghar Pahuchati Beta Truck Mein
Ab Tak Kisi Ne Socha Nahi Hai
Woh Sab Likha Hai Mеre Luck Mein
Mujhe Sach Mein Touch Bhi
Koyi Kar Ni Sakta
Mujhe Tough Banaya Beta Jag Ne
Nahi Fake Talks Hoon Main Brave Bahut
And This Is What I Chhote Made For
Main Jaanta Hoon Ki Tu Thak Gaya Hai
Par Chhote Jayega Bas Ek Aur
Pariwar Sang Koi Najar Ni Lagti
Humein Rabb Ne Rakha Hai Safe Bahut
Poori Kaynat Mere Saath Hai
Hai Piche Mere Saare Great Force
Main Yeh Kaise Karta Sab Dhundein Raaz
Socho Kaise Laadi Maine Loo Mein Flaaz
Ab Khush Naseebi Mera Choomein Hath
Real Me Hoon Main Chhote
Aur Hoon Main Khaas
Hoon Main Khaas, Hoon Main Khaas
Real Me, Real Me
Hoon Main Khaas, Hoon Main Khaas
Real Me, Real Me
Haal Tera Hai Yeh Temporary
Par Vishwas Chhote Tera Permanent
Bus Kudhi Maarde Tu Side Mein Rehke
Kaise Janega Apna Par Ka Strength
Sab Bahut Darayenge Lekin Darna Nahi
Sab Thar Tharaye Aisa Bhar Current
Jo Bhi Mila Uske Liye Shukriya
Par Itne Se Pet Mera Bharta Nahi
Jab Aankh Khuli Toh Phir Lau Jali
Ab Fatne Waale Bhi Future Ready
Ab Saste Mein Sauda Hoga Nahi
Sirf Apni Hogi Ab Monopoly
Mere Jaisa World Mein Koyi Nahi Hai Bro
Tujhe Same Lagta Hai Toh Tu Sahi Hai Bro
Jo Bhi Mann Ne Bola Woh Sab Chaiye Bro
Hum Udne Wale Nahi Chahiye Pahiye Bro
Manjil Meri Ab Door Kahan
Mujhe Chand Sitare Dete Urja
5G Ki Speed Hai Full Power
Realme Hai Hum Aur Soorma
Mera Maksad Lekar Mera Khoon Chala
Piche Duniya Chalti Hai Ghoom Jara
Aadha Vaada Mujhe Chaiye Ni
Complete Independent Poorn Swaraj
Har Safar Mein Tere Sath Hoon
Teri Soch Badal Doon Karun Jaadu
Sab Change Hone Wala Hai Vaastu
Realme Hu Chhote Aur Main Khaas Hoon
Jaake Toofano Ke Center Mein Khada
Main Toh Parvato Se Jaake Hoon Bhida
Teri Galti Ni Tu Jaane Na Mujhe
Real Me Hoon Sone Chandi Se Khara
Hoon Main Khaas, Hoon Main Khaas
Hoon Main Khaas
Real Me, Real Me
Hoon Main Khaas, Hoon Main Khaas
Real Me, Real Me
Hoon Main Khaas
Dare To Leap!
Written by: Dino James
Found Any Mistake in Lyrics?, Please Report In Contact Section with Correct Lyrics!