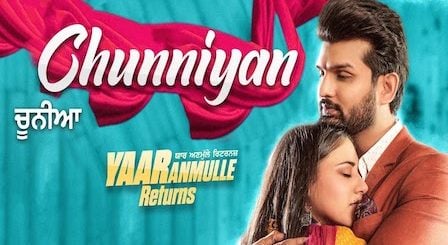 Kde Kde Lyrics by Khasa Aala Chahar is Latest Haryanvi song sung by Khasa Aala Chahar and music of this brand new song is given by DJ Sky. Kade Kade song lyrics are also penned down by Khasa Aala Chahar while video is directed by Raweye.
Kde Kde Song Details:
| | |
| --- | --- |
| Song: | Kde Kde |
| Singer: | Khasa Aala Chahar |
| Lyrics: | Khasa Aala Chahar |
| Music: | Dj Sky |
| Label: | Speed Records |
Kde Kde Lyrics
Oh Kade Kurte Pajame
Kade Pant Narrow Mein
Dewe Bairi Vi Nateeje
Apni Hi Arrow Mein
Kde Kde Mehfil Core'an Aali Mein
Oye Kade Kade Peg Apni Bolero Mein
Down To Earth Manne Kehan Ki Ni Load
Mere Aas Paas Bane Jo Mahaul Kave Se
Kalakar Gel Ghaat Meri Yaaran Gel Baat
Tere Shehar Ke Me Sada Halla Bol Rave Se
Oh Mere Apne Se Rule Mere Apne Asool
Kade Hakk Te Na Zyada
Socha Karoon Main Vasool
Karke Zubaan Manne Beyaan Tode Na
Manne Gaddi Ke Me Raakhe
Haad Todne Ke Tool
Ho Jihme Yaara Ki Re Haar
Waa me Jeet Rakhi Na
Dil Mein Dawe Se Aali Geet Rakhi Na
Aarey Jeet Ka Main Noon
Oode Kari Na Gaddari
Ghare Yaaran Ke Ne Jaake
Maadi Neet Rakhi Na
Dewan Aapas Mein Gali
Gaal Maa Ki Deyi Na
Aur Toot Gayi Je Yaari
Badnaam Krya Na
Mera Likhna Tha Shaunk
Mera Gaana Mazboori
Maade Dekh Ke Halat
Maada Kaam Krya Na
Oh Kade Banya Su Main Raja
Kde Banya Su Main Pyada
Meri Zindgagi Mein
Mera Ek Role Rahya Na
Arey Jo Pasand Na Aayi
Sidhi Baat Kaat Di
Koi If Aur But Aala Bol Rahya Na
Oh Suh Bhai Ki Re 100% Hai Sachai
Manne Gana Ki Me Jo Jo Bhi Bata Rakhi Se
Jit Jit Balne Ki Boo Aave Se Re
Oode Aag Tere Yaar Ne Laga Rakhi Se
Neeli Chhatri Re Aale
Teri Mehar Rakhiye
Su Main Mati Ka Khilauna
Tere Haathan Ka
Re Ya Duniya Bhi Dum Dum
Dolni Re Chahiye
Jad Baaje Damru Natha Ka
Oh Mera Gaam Mera Naam
Donu Hathan Te Salam
Us Maati Ka Main Sher
Insani Roop Mein
Kalakri Aala Mera Kaam Koyi Na
Bas Feelinga Ne Gaaun
Leke Ek Loop Mein
Oh Kade Cot Piece Chaale
Kade Rummy Ladle
Ek Fokke Ki Re Naal Rahve
Baayein Hath Mein
Oh Jitt Marzi Re Aawe
Oode Mehfil Jama Deyan
Bas Matter Kare Se
Kaun Bande Sath Mein
Re Jo Sochu Su Dimaag Mein
Wo Copy Ke Maah Taar Doon
Duniya Ne Loot Mere
Yaaran Pe Main Waar Doon
Raja Aali Zindagi
Na Jeeni Mere Bhai
Mere Yaar Rahve Gel
Bas Itne Mein Saar Doon
Oh Manne Jhopdi Mein Baith
Din Mehlan Tak Dikha Diye
Agami Jo Nateeje
Manne Pehlan Hi Bata Diye
Khasa Aala Udd'de Se Teer Barga
Kade Sang Sa Khinda De
Jaake Pehlan Hi Bata Diye
Written by: Khasa Aala Chahar
Found Any Mistake in Lyrics?, Please Report In Contact Section with Correct Lyrics!