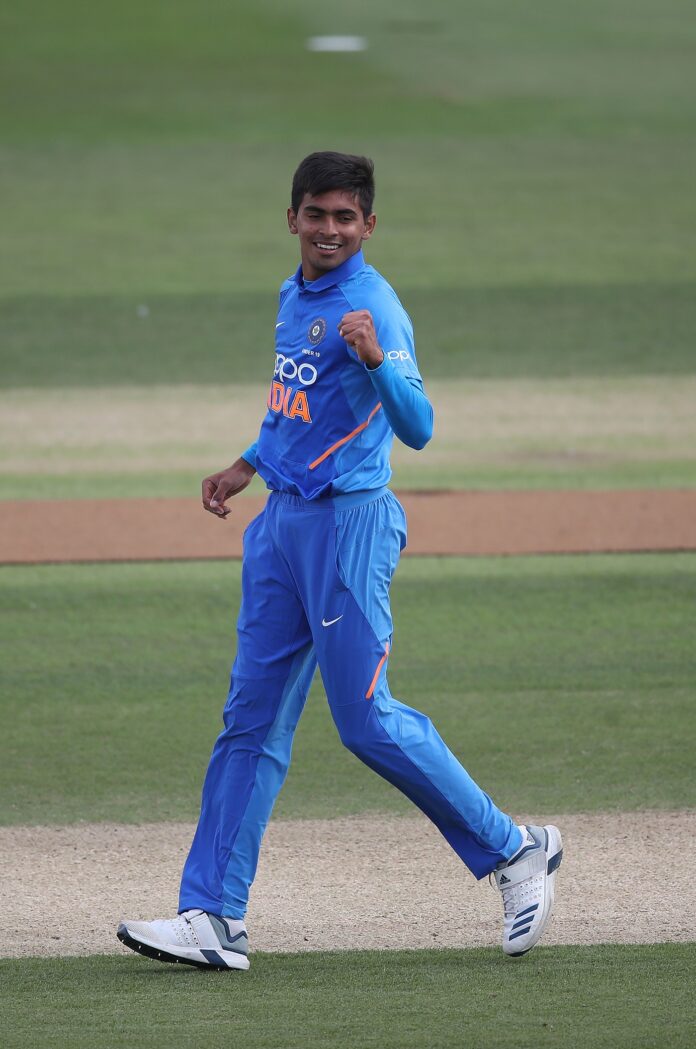 Biography
Kartik Tyagi (born 8 November 2000) is an Indian cricketer. He made his first-class debut for Uttar Pradesh in the 2017–18 Ranji Trophy on 6 October 2017. He made his List A debut for Uttar Pradesh in the 2017–18 Vijay Hazare Trophy on 5 February 2018. In December 2019, he was named in India's squad for the 2020 Under-19 Cricket World Cup. In the 2020 IPL auction, he was bought by the Rajasthan Royals ahead of the 2020 Indian Premier League.

IPL 2020
Kartik Tyagi, son of a farmer resident of village Dhanaura, has been selected for IPL. Rajasthan Royals have included Karthik in the team with a bid of Rs 1.30 crore. After which there has been a wave of happiness in the district. Karthik's house is full of congratulators. Let us know that Karthik has also been selected in the Under-19 World Cup. He has impressed the legendary cricketers with his fast bowling.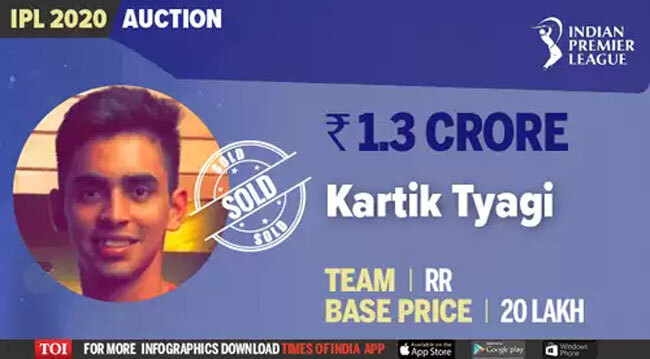 Family
Yogendra Tyagi, a resident of village Dhanaura, does farming. His son Karthik Tyagi was interested in playing cricket since childhood. His father also encouraged Karthik to make the son's dreams come true. Along with studies, Karthik continued to train in Meerut's CVPS Cricket Academy and Bhamashah Park.
Career
Karthik's early career was under U-14 UP, U-16 Vijay Merchant Trophy, Veenu Mockad Trophy, Cooch Vihar Trophy, Ranji Trophy. In which he attracted the attention of the selectors by performing brilliantly. In the recent matches played against England, Bangladesh, Afghanistan at the international level, he forced the opposition players to kneel with their sharp bowling.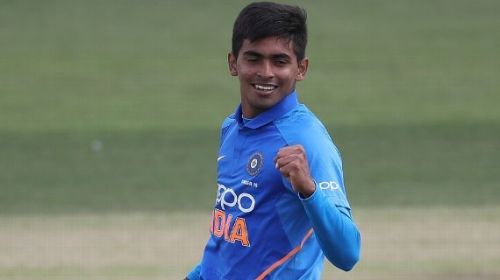 Karthik Tyagi Bowling Records
| | | | | | | | | | | | | |
| --- | --- | --- | --- | --- | --- | --- | --- | --- | --- | --- | --- | --- |
| Bowling | Mat | Inns | O | M | R | W | Ave | Econ | SR | BBI | BBM | 4w |
| First-class | 1 | 2 | 25.0 | 7 | 40 | 3 | 13.33 | 1.60 | 50.0 | 2/15 | 3/40 | 0 |
| List A one-day | 5 | 5 | 47.0 | 1 | 261 | 9 | 29.00 | 5.55 | 31.3 | 3/29 | 3/29 | 0 |
| Youth ODI | 8 | 8 | 72.1 | 6 | 290 | 15 | 19.33 | 4.01 | 28.8 | 4/16 | 4/16 | 1 |
Career statistics
| | |
| --- | --- |
| Only First-class | Uttar Pradesh v Railways at Lucknow, Oct 6-8, 2017 scorecard |
| List A debut | Delhi v Uttar Pradesh at Bilaspur, Feb 5, 2018 scorecard |
| Last List A | Kerala v Uttar Pradesh at Dharamsala, Feb 15, 2018 scorecard |
Batting and fielding averages
| | | | | | | | | | | | | | | |
| --- | --- | --- | --- | --- | --- | --- | --- | --- | --- | --- | --- | --- | --- | --- |
| | Mat | Inns | NO | Runs | HS | Ave | BF | SR | 100 | 50 | 4s | 6s | Ct | St |
| First-class | 1 | 2 | 0 | 11 | 7 | 5.50 | 23 | 47.82 | 0 | 0 | 2 | 0 | 1 | 0 |
| List A | 5 | 4 | 3 | 20 | 8* | 20.00 | 59 | 33.89 | 0 | 0 | 1 | 0 | 1 | 0 |
Bowling averages
| | | | | | | | | | | | | | |
| --- | --- | --- | --- | --- | --- | --- | --- | --- | --- | --- | --- | --- | --- |
| | Mat | Inns | Balls | Runs | Wkts | BBI | BBM | Ave | Econ | SR | 4w | 5w | 10 |
| First-class | 1 | 2 | 150 | 40 | 3 | 2/15 | 3/40 | 13.33 | 1.60 | 50.0 | 0 | 0 | 0 |
| List A | 5 | 5 | 282 | 261 | 9 | 3/29 | 3/29 | 29.00 | 5.55 | 31.3 | 0 | 0 | 0 |
Bio/Wiki
Full name Kartik Tyagi
Born November 8, 2000, Hapur, Uttar Pradesh
Current age 19 years 43 days
Major teams Uttar Pradesh
Batting style Right-hand bat
Bowling style Right-arm medium-fast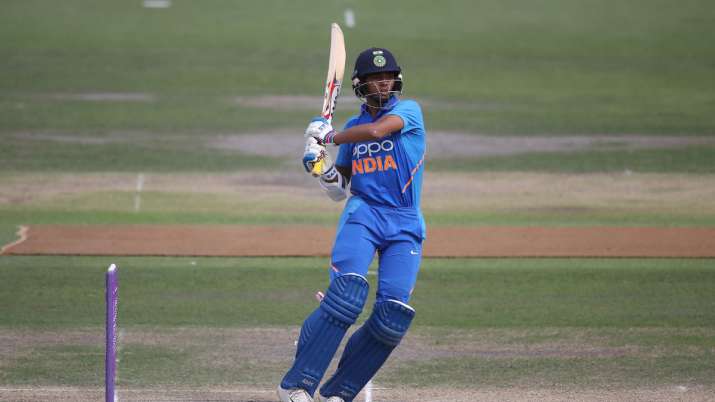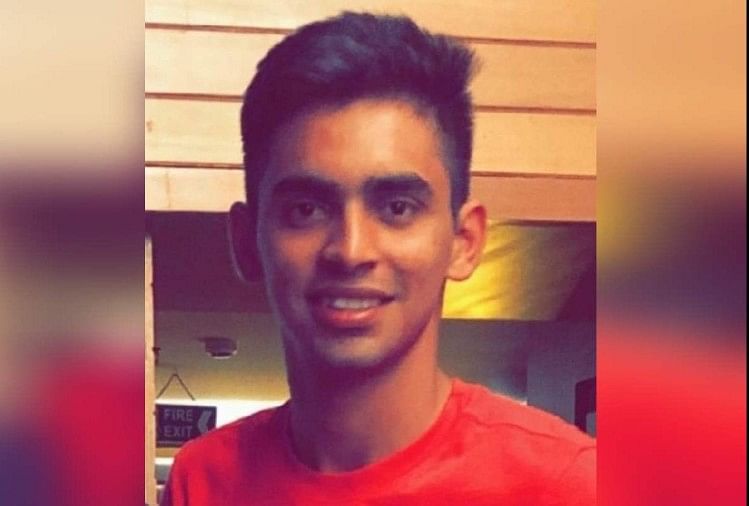 Read also
Virat Singh Biography, IPL 2020, Age, Height, Image, Career