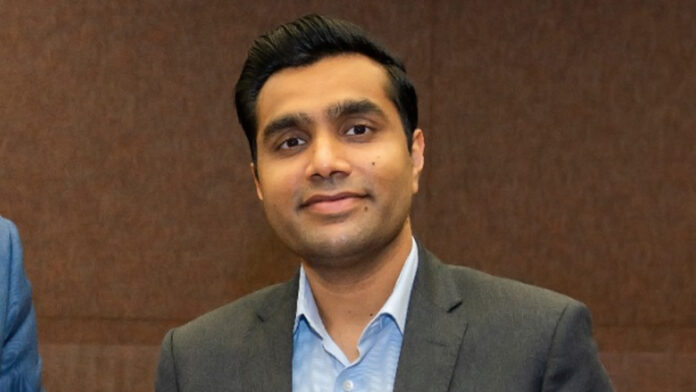 The heir to the Adani Group is an Indian businessman named Karan Adani. He is well-known for being the son of Gautam Adani, an Indian business magnate and the man who founded the Adani company; on September 20, 2022, Gautam Adani rose to become the third-richest person in the world and the richest person in India and Asia. Karan is the Adani Ports and Special Economic Zones' Chief Executive Officer (CEO) (APSEZ). Karan was promoted to Chairman of ACC, an Ambuja Cements subsidiary, in September 2022.
Karan Biography
In Ahmedabad, Gujarat, on April 7, 1987, Karan Gautam Adani was born. As of 2022, he will be 35 years old. His sign is the ram (Aries). From Purdue University in West Lafayette, Indiana, Karan Adani received his Economics degree in 2009.
Family life
Since the Adani family is famously secretive, nothing is known about their private affairs. However, news of Karan's high-profile nuptials to Paridhi Adani in 2013 spread quickly.
Cyril Shroff, a well-known business attorney in India, is the father of Paridhi. She is a practicing attorney, and Karan has publicly praised her for her achievements. She is listed as the director of Cyril Amarchand Mangaldas' Gujarat office on her LinkedIn profile. She also mentioned on her profile that she is pro-diversity, loves animals, and is a big advocate for mental well-being.
The couple brought a girl into the family three years after being married. Karan disclosed her name to be Anuradha on social media. In 2020, he referred to his wife as his "coolest mommy" and his "partner in crime" in a tweet.
Karan Career
As a director, Karan Adani joined Adani Port and SEZ Ltd. in 2009. He initially became familiar with the nuances of Mundra's port operations. 2016 saw Karan named the organization's Chief Executive Officer (CEO).
He then started a number of efforts to develop and expand Adani Ports and Terminals, Industrial Land, and Logistics. Under Karan's direction, APSEZ purchased a 97% stake in Marine Infrastructure Developer in 2018 for Rs 1,950 crore. Marine Infrastructure Developer operates the Kattupalli Port in Tamil Nadu, which is the tenth port in the APSEZ network and is located about 30 km from Chennai Port and adjacent to Ennore Port. Over the years, the Karan-led APSEZ has expanded from two ports to a chain of ten ports and terminals.
In a public-private collaboration with the Airports Authority of India in 2019, Adani Group acquired six contracts to renovate airports in minor non-metro cities all throughout India, and Karan Adani was appointed project manager for the initiatives. Sardar Vallabhbhai Patel International Airport, Lokpriya Gopinath Bordoloi International Airport, Jaipur International Airport, Chaudhary Charan Singh International Airport, Mangalore International Airport, and Trivandrum International Airport are among the airports that were covered by the contract.
Karan, who is renowned for his hands-on attitude and execution ability, was a significant player in the Adani Group's purchase of Ambuja Cements and ACC for Rs. 640 crores. Karan Adani was appointed chairman of ACC Limited, an Indian cement manufacturer with its headquarters in Mumbai, on September 16, 2022. He has also been chosen to serve as a non-executive director of Ambuja Cement.
Interesting Facts about Karan
Karan is a technology enthusiast who aspires to foster economic progress through ethical business methods, according to his Twitter feed.

Karan reportedly used to take the train to Mundra Port in Gujarat during his first few years at Adani Port and SEZ Ltd. in order to better comprehend the wide-ranging portfolio there.

On behalf of Adani Ports & SEZ Limited, Karan accepted The Economic Times Award in the Emerging Company category in 2014.

Karan cites his father as an influence. Karan mentioned in an interview that his father had given him three helpful bits of advice that had enabled him to conduct his business operations successfully. The first is to keep your feet on the ground, the second is to make things basic, and the third is to constantly think about scale.

He frequently partakes in social events and has donated blood on multiple occasions as a volunteer.