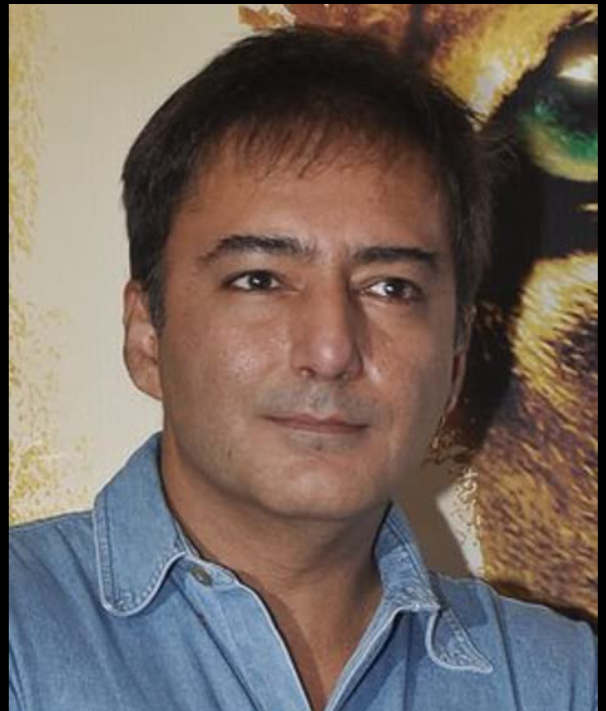 Kamal Sadanah Biography
Name – Kamal Sadanah
Profession – Indian actor, director & producer
Date of Birth – October 21, 1970
Age (in 2023) – 53 Years
Nationality – Indian
Religion – Hinduism
Caste – Khatri
Mother Tongue – Urdu
Physical Stats
Height – 170 cm, in meters- 1.70 m, in Feet Inches- 5ft 7in
Eye Color – Black
Hair Color – Black
Family and Marriage Details
Marital Status – Separated
Wife/Spouse – Lisa John (Make-up artist)
Marriage Date – January 1, 2000
Children
Son(s) – Angath Sadanah
Daughter(s) – Leia Sadanah
Parents
Father – Brij Sadanah (Producer & Director)
Mother – Sayeeda Khan (Actress)
Sibling(s)
Sister(s) – Namrata Sadanah
Cousin(s) – Nagma Sadanah (Actress & Politician), Jyothika Sadanah Saravanan (Actress), Roshini aka, Radhika Sadanah (Actress), Suraj Sadanah (Assistant Director), Vineeta Goel Razdan (Actress), Ajay Goel (Director), Jyotin Goel (Director), Sunil Goel
Other Relative(s) – Niece(s) Diya Sivakumar, Riva Razdan
Nephew(s) – Dev Sivakumar, Dev Goel, Rayan Razdan (Assistant Director)
Uncle(s) – Chander Sadanah (Film Producer), Vijay SadanahMore, Devendra Goel (Director), Aunt(s) Shama Kazi aka Seema Sadanah, Rajkumari Sadanah Goel & More, Shagufta Rafique (Writer and Director)
Grandmother (Maternal) – Anwari Begum (Actress)
Brother-in-law(s) – Suriya (Actor), Vikram Razdan (Actor)
Education Details
School – Not Known
College – New York Film Academy, Mumbai, Maharashtra
Educational Qualification – Film-making & Visual Effects course
Filmography
Debut Movie Bekhudi (1992)
Movies (As Actor) Salaam Venky (2022)
Victoria No. 203 (2007)
Karkash (2005)
Kaali Topi Laal Rumaal (2000)
Jaalsaaz (1999)
Mohabbat Aur Jung (1998)
Nirnayak (1997)
Angaara (1996)
Hum Hain Premi (1996)
Rock Dancer (1995)
Hum Sab Chor Hain (1995)
Jai Maa Vaishnav Devi (1995)
Baali Umar Ko Salaam (1994)
Fauj (1994)
Rang (1993)
Bekhudi (1992)
Movies (As Director)
Roar: Tigers of the Sundarbans (2014)
Karkash (2005)
Movies (As Producer) Victoria No. 203 (2007)
Karkash (2005)
I.D. (1990)
TV Show(s) Kasamh Se (2006)
Interesting Facts
Kamal Sadanah is an actor, director, and producer from India. On October 21, 1970, he was born to producer and director Brij Sadanah and actress Sayeeda Khan. Namrata Sadanah, Kamal's younger sister, was also present.
His Hindu father and Muslim mother raised him.
After marrying, his mother, Sayeeda Khan, converted to Hinduism and adopted the name, Sudha Sadanah.
His cousins are actresses Jyothika and Nagma Sadanah, as Kamal's father Brij Sadanah, and Jyothika's father and Nagma's stepfather Chander Sadanah were brothers.
Shagufta Rafique is his mother's adopted sister and has written and directed Awarapan (2007), Raaz – The Mystery Continues (2009), Murder 2 (2011), Jannat 2 (2012), and Raaz 3D (2012). Kamal's maternal grandmother and former actress Anwari Begum and her second husband Mohammed Rafique adopted Shagufta Rafique.
Brij Sadanah's cousin is actress Vineeta Goel, who is noted for her roles in Janam Janam (1988), Zahreelay (1990), and Hum Hai Raahi Vehicle Ke (2013). Vineeta was married to Vikram Razdan, with whom she has a daughter, Riva Razdan, and a son, Rayan Razdan.
On his 20th birthday, October 21, 1990, a fight broke out between their parents, and Brij shot everyone in the home while drunk, including Kamal, Namrata, and Sayeeda, before committing suicide with the same gun. Only Kamal Sadanah, who was shot in the back of the neck, survived this heinous crime. According to some reports, the leading cause of his parents' feud was Namrata's relationship with Abis Hasan Rizvi, a Muslim, and Brij, who was already stressed due to his failing projects and financial losses, didn't want her daughter to marry a man of a different religion.
It's the same Abis Hasan Rizvi who went on to do Roar: Tigers of the Sundarbans (2014), He-man (2016), and T for Taj Mahal (2017). Abis Hasan Rizvi tragically died in a terrorist attack on the Reina nightclub in Istanbul on January 1, 2017, which killed 39 people.
At the New York Film Academy, he took a filmmaking course and a Visual Effects course.
Kamal Sadanah made his acting debut alongside Kajol in Rahul Rawail's Bekhudi (1992). The film was a box office flop. Initially, Saif Ali Khan was slated to make his directorial debut with 'Bekhudi,' and had already completed the first filming session, but Rahul Rawail replaced him with Kamal owing to his lack of professionalism.
Rang (1993), his second film, also starred the late Divya Bharti, Ayesha Jhulka, Jeetendra, and Amrita Singh. Nadeem-songs Shravan's this film, "Tumhein Dekhen Meri Aankhein," "Teri Mohabbat Ne," "Tujhe Na Dekhoon," and "Dil Cheer Ke Dekh," are still famous today. The film was released three months after Divya Bharti's death and had a strong opening since it was promoted as Divya Bharti's final film and people wanted to see her one last time.
Following that, he appeared in a slew of flop films, including Fauj (1994), Baali Umar Ko Salaam (1994), Jai Maa Vaishnav Devi (1995), Hum Sab Chor Hain (1995), Rock Dancer (1995), Hum Hain Premi (1996), Angaara (1996), Nirnayak (1997), Mohabbat Aur Jung (1998), Jaalsaaz (1999), and Kaali Topi Laal Rumaal (1999 (2000).
On January 1, 2001, Kamal Sadanah married make-up artist Lisa John. They have two children: Angath Sadanah, a male, and Leia Namrata, a daughter named after Kamal's late sister. His producing company is named after his son, Angath Arts Private Limited. The couple has separated, and Lisa now lives in Goa with her parents, while Kamal is in Mumbai. In 2021, they officially filed for divorce. When asked about the divorce, Kamal stated, "
"People grow apart and choose different paths. Such things happen all the time, and ours was one of them."
He took a long break from performing before making his directorial debut with Karkash (2005), a low-budget film starring Kamal himself, Anup Soni, and Suchitra Pillai. The film, which was co-produced by Kamal Sadanah and Suchitra Pillai, went ignored and was only exhibited at film festivals.
In 2006, he made his television debut in the Zee TV series 'Kasamh Se,' playing a supporting character.
He produced and acted in Victoria No. 203 (2007), a remake of his father's hit film Victoria No. 203. (1972). Soniya Mehra, the late actor Vinod Mehra's daughter, made her acting debut in the film. The film, directed by Anant Mahadevan, earned unfavorable reviews from reviewers and was bombed at the box office.
'Roar: Tigers of the Sundarbans,' written and directed by Kamal Sadanah, starred Abhinav Shukla, Himarsha Venkatsamy, and Achint Kaur in 2014. The film earned mixed reviews from reviewers and did well at the box office.
He is making his acting debut after 15 years in Salaam Venky (2022), starring Kajol and Vishal Jethwa. The film, directed by Revathi, will be released in theatres on December 9, 2022.