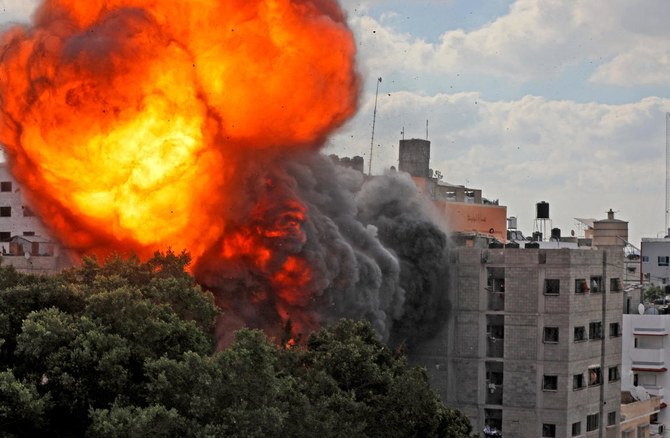 Jerusalem / Gaza City. The conflict between Israel and Palestine continues unabated, where Israeli air strikes continue, while Hamas is also leaving dozens of rockets on Israel from Palestine. Israel continues to target Hamas targets, with the Israeli airstrikes demolishing the six-story building of the Islamic University-affiliated library and educational center. According to Israeli police, two Thai employees were killed and several others were injured in a rocket attack in southern Israel on behalf of the Gaza Strip.
The Israeli military said six shells were fired from Lebanon as well. None of these could cross the border. In response, retaliatory action was taken at the locations in Lebanon from where the shells were fired. While a Lebanese source said that Israeli artillery fired 22 shells into Lebanon.
Here, the citizens of Israel, Jerusalem and Palestine living in the occupied West Bank went on strike on Tuesday, seeking to stop the conflict. However, Israel rejected their demands and said that Hamas is promoting violence throughout the region.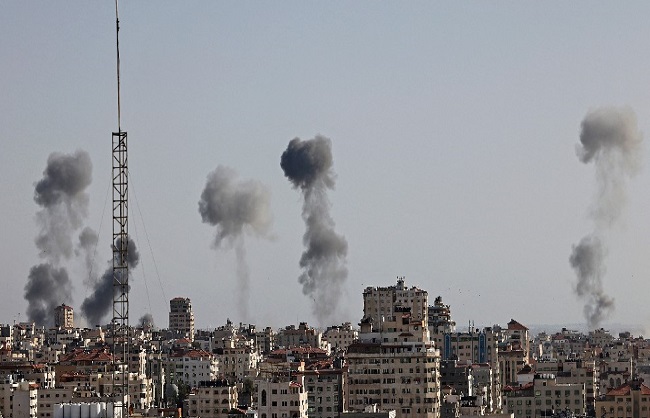 212 Palestinians killed and fleeing
According to the Gaza Health Ministry, 212 Palestinians, including 61 children and 36 women, have died in air strikes so far. In Israel, ten including a child and a soldier have died. The United Nations Humanitarian Affairs Agency reported that more than 52,000 Palestinians have fled due to Israeli airstrikes. About 450 buildings, including six hospitals and nine primary healthcare centers in the Gaza Strip, have been demolished or damaged by the attack.
Israel got support of Biden
US President Joe Biden spoke to Israeli Prime Minister Benjamin Netanyahu and supported this country's right to self-defense against rocket attacks. The White House has said that the president has supported the ceasefire effort. This issue has been discussed with Egypt and other partner countries. Israel has been asked to do everything possible to ensure the safety of innocent civilians. '
Rocket war between the two continues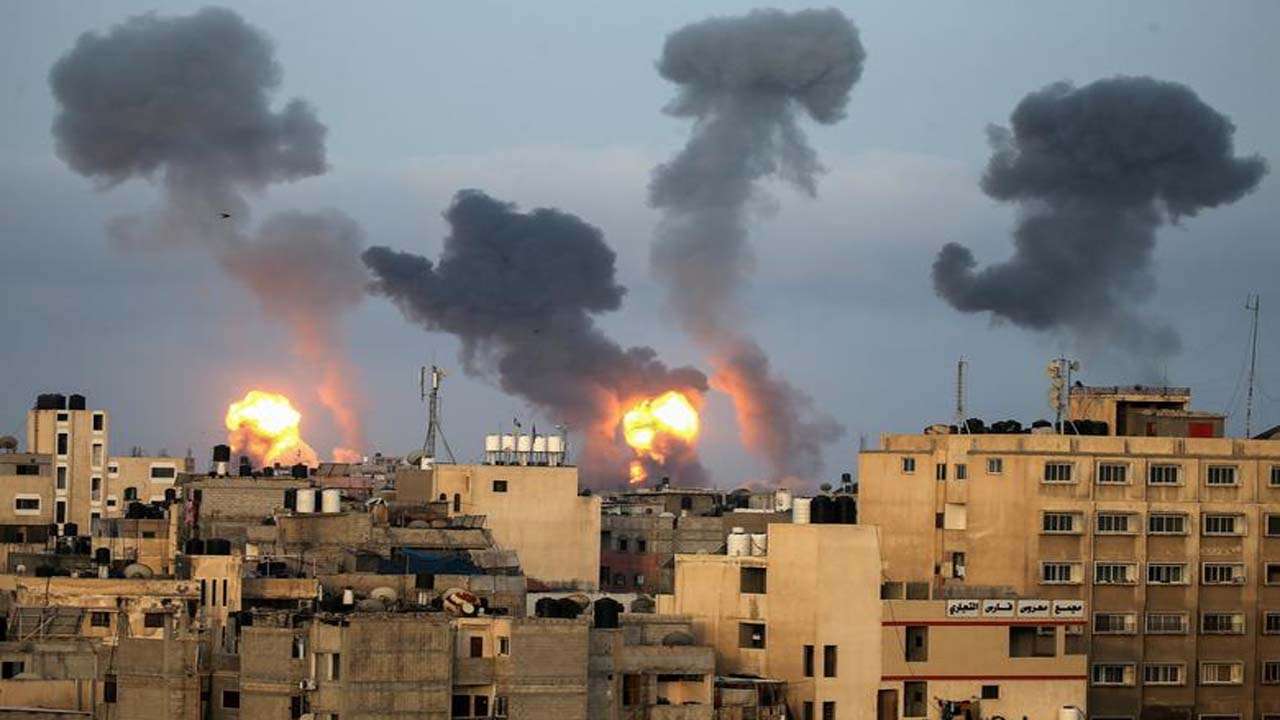 Rocket warfare continues between Israel's military and Hamas in Gaza. Israel has designed its own weapon on the lines of America's 'Ninja Missile'. Actually, the Israeli army targeted the white Citraon Xera and its windows and doors flew, but apart from that the car was unharmed. A similar situation occurs when targeting with the 9X Ninja Missile.
Erdogan said – Biden's hands are stained with blood
Turkish President Rajab Tayyab Erdogan survived the ongoing conflict between the two countries and said on the violence and support of Israel that Biden's hands were covered with blood. Erdogan has directly criticized the US and Austria for the current conflict.