Indu jain was a prominent media personality and philanthropist who belonged to the shanu jain family and was the chairperson of India's largest media group, Bennett, coleman & co. Ltd, which is popularly known as the Times Groups. This group owns the Times Of India and other large newspapers.
Early Life And Education
Indu jain was born on 8 September 1936 in Faizabad, British India. Indu jain was married to Ashok kumar jain. They have two sons samir jain and vineet jain and a daughter. Her Husband died on 4 February 1999 in Cleveland, United States at the age of 65,following a heart transplant on 19 January.
Career
Indu jain was Chairperson of The Times Group, and The Times Foundation, which she founded. The Times Foundation runs Community Services, Research Foundation and Times Relief Fund for disaster reliefs like floods, cyclones, earthquakes and epidemics.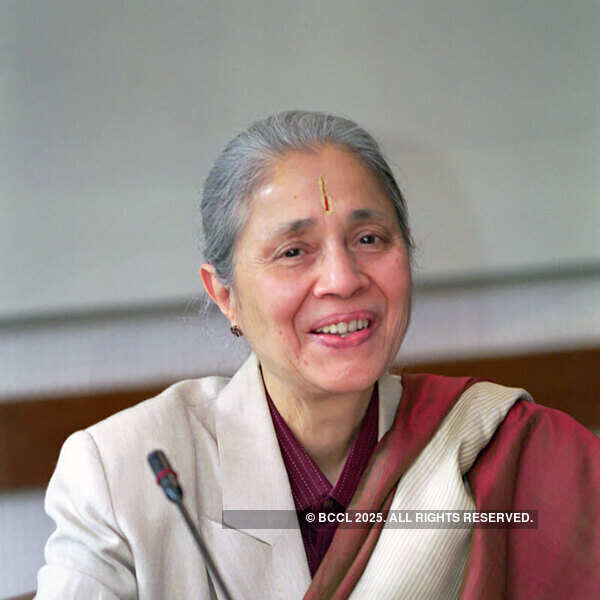 Indi Jain was also founder President of the Ladies wing of FICCI(FLO) as of march 2017.She was also chairperson of Bharatiya Jnanpith Trust, which awards the prestigious Jnanpith.
According to Forbes 2015 rankings, Indu Jain had a net worth of $3.1billion and was ranked 57th-richest person in India and 549th-richest person in the world.
Awards
Padma Bhushan, January 2016
Life Time Achievement by Institute Of Company Secretaries Of India, November 2019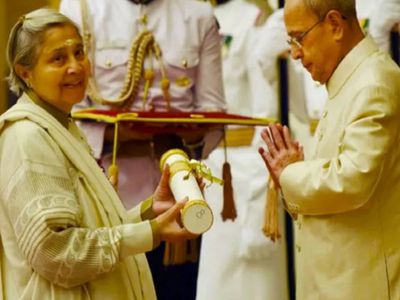 Death
She died in Delhi due to complications arising out of COVID-19 infection.
Personal Information
Name – Indu Jain
Born – 8 September 1936
Birthplace – Faizabad
Husband – Ashok Kumar Jain
Children – 2 son, 1 Daughter
Occupation – Chairman and CEO of Bennett Coleman & Co Ltd
Death – 13 May 2021
Known For – The Times Foundation, The Oneness Forum