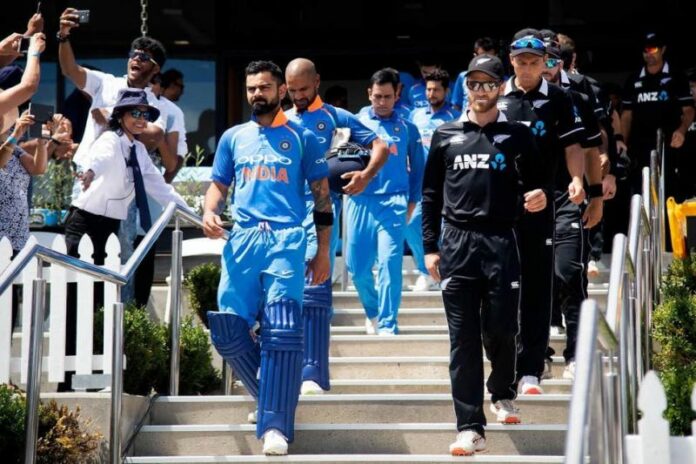 India vs New Zealand Semi-Final is absolutely gonna be the epic clash tomorrow. Its the first Semi-Final of this World Cup and England vs Australia gonna play the Semi Final 2. Both India and New Zealand keen to enter the Finals by winning this match. After 11 years Virat Kohli and Kane Williamson face each other in the Semi-Finals of an ICC event. They both led their sides in ICC U19 WC 11 years ago. Eventually, it was Virat Kohli who won the India Vs New Zealand match and qualified for Finals and later went on to win the tournament. Let's see if the same thing gonna repeat or Kane's side will win.
This is the first instance that India and New Zealand face each other in a World Cup Semi-Final. So India vs New Zealand will be an interesting match for all cricket fans. This is also the first match both are gonna face each other in this tournament after being the match in the league stage was abandoned due to rain.
India vs New Zealand World Cup History :
Coming to Head-to-head stats of these teams in World Cup history, New Zea Land have a slightly upper hand. India and New Zealand had faced each other 8 times in ICC events where New Zealand won 4 of them and India won 3 of them and one match was ended with no result.
India vs New Zealand Head To Head stats in ODI :
Coming to overall head-to-head ODI stats of India vs New Zealand, India has an upper hand with 55 wins in 107 matches, and New Zealand won 45. The 6 remaining matches were ended in a draw
Total Matches: 107
Team India: 55
New Zealand Team: 45
Tied: 1
No Result: 6
Prediction :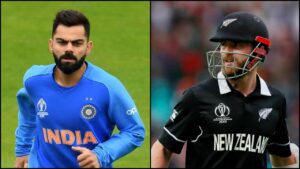 New Zealand gonna play the Semi Final as underdogs. India being the table topper in the points table with 7 wins in 9 matches having only lost to the hosts, England. While New Zealand qualified to the semi-final with 5 wins in 9 matches same that of Pakistan. It is that the Kiwis net run rate that helped them to qualify to Semis over Pakistan.
New Zealand World Cup record in Semi-Finals is definitely gonna haunt them. New Zealand appeared in 7 WC Semi-Finals and only one match they managed to win. India played  6 matches in ICC WC and won 3 and lost 3.
India, being the No 2 in ICC ODI rankings currently and the table-toppers in the tournament, having only lost one match, India is the favorite to win the match on Tuesday.
Match Date, Venue and Time :
India vs New Zealand, The first semi-final of 2019 ICC WC is to be played in Emirates Old Trafford stadium, Manchester on Tuesday, July 09, 2019.
India Vs New Zealand match timings are 09:30 AM GMT and 3:00 IST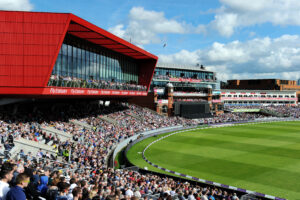 Whether 'Zee News' or 'The Hindu', they never have to worry about funds. In name of saving democracy, they get money from various sources. We need your support to run this website. Please contribute whatever amount you can afford.