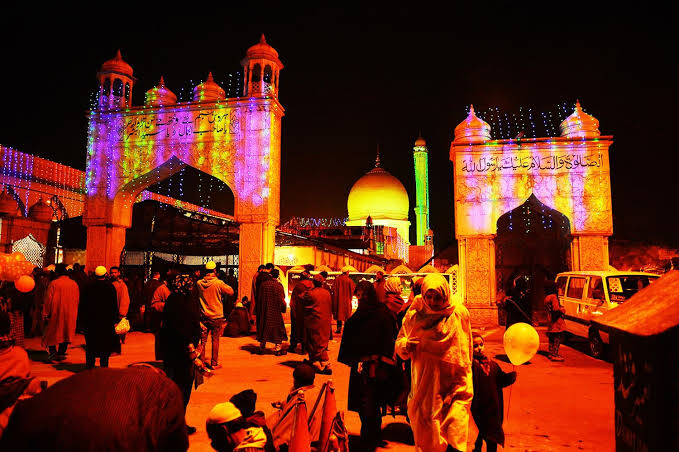 Overview
India is a land of festivals and we Indians never miss an opportunity to celebrate. After all who doesn't love to enjoy the night long festivities… and not to forget the holidays these festivals promise us. A day stolen away from the hustle bustle of daily life to indulge in sleeping, munching, binge watching.. sounds amazing no!
So, as the Diwali vibe is slowly vanishing from the air(pun intended), we are again going to
enjoy a grand festival, Eid-E-Milad on the 10th of November this year.
What actually happens on Eid-E-Milad?
Also known as Milad-Un-Nabi or Nabi Day, this day is celebrated to remember the arrival of
Prophet Muhammed. The Muslim community has been celebrating Nabi day since olden days. The elders of a family narrate stories and teachings of Prophet Muhammed to the kids. Mosques and households are beautifully decorated. It's a very jovial time for them as mouth watering delicacies are prepared. Family and friends meet and greet as well as enjoy the sumptuous feast.
But the best part of this festival is the essence of charity. People indulge in charitable works, help the poor ; also they share their food with the needy and make donations.
Besides, night long prayer meetings are organized. Processions and rallies take place;
communal meals are prepared in mosques. People offer Namaaz and perform rituals.
The pious Hazratbal shrine on the banks of Dal Lake holds a special significance, as the relics of Muhammed are displayed here. However, different Muslim sects observe this day differently. For some, it is a day of celebration as Muhammed was born on this day; while others believe that the Prophet Muhammed passed away on this day only, so they mourn away.
History
As the legend goes, on the twelfth day of Rabee-Ul-Awwal, Prophet Muhammed was born in the holy city of Mecca. However, the Shia Muslims celebrate it on the seventeenth day of Rabee-Ul- Awwal. They believe that Hazrat Ali was selected as the successor by Prophet Muhammed on this day. While some historians trace its origin to the country of Turkey, others argue that actually the Egyptians begin to celebrate this day. Well, history has always been bewildering!
People from other religious communities simply enjoy the gazetted holiday by spending the day leisurely. Holidays are much awaited right! Also, some great bonding can be seen when a Rahul visits a Rahman's house to enjoy the feast, and they participate in processions, hand in hand. 
Whether 'Zee News' or 'The Hindu', they never have to worry about funds. In name of saving democracy, they get money from various sources. We need your support to run this website. Please contribute whatever amount you can afford.