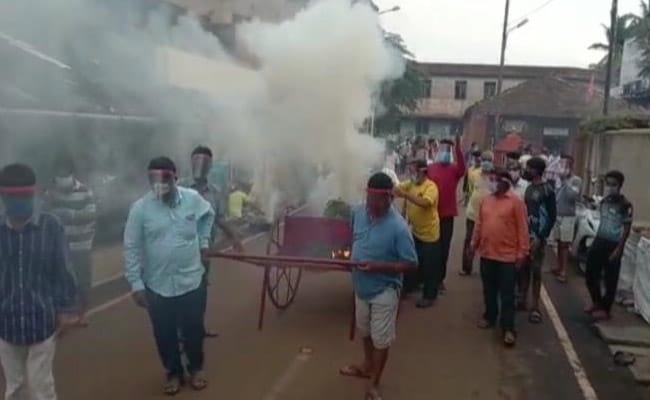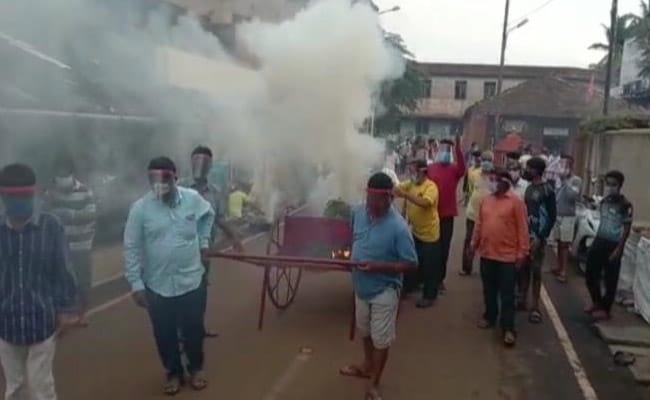 Bengaluru: In Belgaum, Karnataka, the local MLA performed a havan to escape the corona, then placed it in a trolley and rotated it across the city. Not only this, where they could not reach, a separate havan was arranged so that Belgaum could be freed from the corona. So far, around 500 people have died due to corona infection in this area. In South Belgaum, a special havan was organized by BJP MLA Abhay Patil to evade the corona so that the corona escaped from their area. After the ceremony it was rotated in the entire area.
MLA Abhay Patil says, 'Yajna and Havan purifies the atmosphere. This thing has also been proved scientifically. Since Corona cases are increasing here, we have decided to perform a havan in front of every house of Belgaum South Legislative Assembly. The risk of this increases significantly because social distancing is difficult to follow. How dangerous is the current virus, it is not hidden from anyone.
On the other hand, rationalist Narasimha Murthy has raised questions about this method. He said, 'Now little information has been received by scientists about the virus, it is still incomplete. In such a situation, the public representatives should abstain from such programs, they encouraged it which is not right. ' Significantly, even the scientists have not properly understood the corona virus, an attempt was made to 'get rid of' it in an 'unscientific manner'.