Hazrat Ali, who is believed to be the son in law of the Prophet Muhammad was born in the holiest place of Islam, Mecca on the 13th day of Rajab's Islamic Month in 599 AD. This year, 25th February will mark his birthday according to the lunar calendar of the Islamic religion.
History and Significance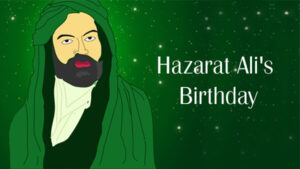 He was the son of Abu Talib and Fatima bint Asda and he was born within the precincts of the Kaaba's holy sanctuary in Mecca. He is believed to be the first male to adopt Islam as a way of life. Hazrat fought alongside Muhammad and later married Fatimah, his daughter and shifted to Medina. The Shias and Sunnis differ in how they are revere Hazrat Ali but both agree on the fact that he was an upright ruler and a devout Muslim. Hazrat Ali ruled and preached Islam successfully till the year 661. He was killed by Ibn Muljam with a poisonous sword when he was offering prayers in the Great Mosque of Kufa. He died on the 19th day of Ramadan when he couldn't recover from the grave head injuries.
Celebration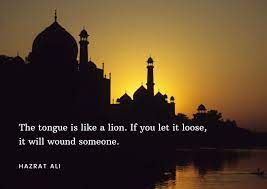 A special day of joy and happiness all over is celebrated to honour the integrity and pay respects to Hazrat Ali's commitment to the Islamic religion. Devotees get together to offer prayers and to flaunt and remember the great milestones achieved by a visionary in their religion. Mosques are decorated and lit up. A musical delight of Qawalies is also organised to praise the accomplishments of Hazrat Ali.
Tags: Hazrat Ali, Hazrat Ali Birthday, Hazrat Ali 2022.