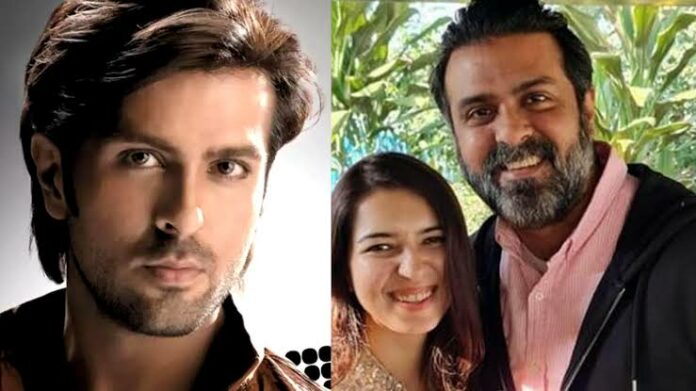 Harman Baweja Biography Age, Early Life, Girlfriend, Family, Education, Career, Wife, Personal Information
Harman Baweja is an Indian actor, film producer and a businessman. He debuted in Bollywood with the film Love Story 2050 with his co- actress Priyanka Chopra. Harman Baweja is also known as the ex boyfriend of Miss India and Bollywood actress Priyanka Chopra.
Early Life And Family
Harman Baweja was born on 13 November 1980 in Chandigarh India parents are Harry Baweja and Pammi Baweja. His father Harry Baweja is also a film director and his mother Pammi Baweja is a film producer.
He attended the Kishore Namit Kapoor Acting Institute in Bombay and then the University of California Los Angeles. In 2009 Herman changed his name to Harman Baweja following numerology the air in his name is a tribute to his grandfather.
Career
Harman's debut film in Bollywood was the Sci-Fi Romance Love Story 2050 which was produced by his mother Pammi Baweja and directed by his father Harry Baweja. Film was a box office failure. In 2009 Hermann appeared in the sports film Victory which was based on cricket; the film had notable appearances by both Indian international cricketers; it was again a failure at the box office.
His next film was a romantic comedy What's Your Rashee?? In this film Priyanka Chopra was his co-star, who performed 12 different roles in the film. The film received mixed responses both from critics and audiences. The film performed poorly at the box office after a 5 year long absence; he came in 'Dishkiyaoon' in 2014,his delayed release 'Its My Life' released directly on television 10 years after production with a premier on Zee Cinema.
Girlfriend
Ex Miss India and Bollywood famous actress Priyanka Chopra was ex- girlfriend of Harman Baweja.
Wife
At the age of 41 Harman Baweja tied the knot with health and wellness coach Sasha Ramchandani in a traditional Sikh ceremony on 21 March 2021.
Personal Information
Name – Harman Baweja
Born On – 13 November 1980
Birthplace – Chandigarh,Punjab
Age – 41 Years
Father – Harry Baweja
Mother – Pammi Baweja
Occupation – Actor,Producer,Entrepreneur
Debut – Love Story 2050
Ex-Girlfriend – Priyanka Chopra
Wife – Sasha Ramchandani
'$'