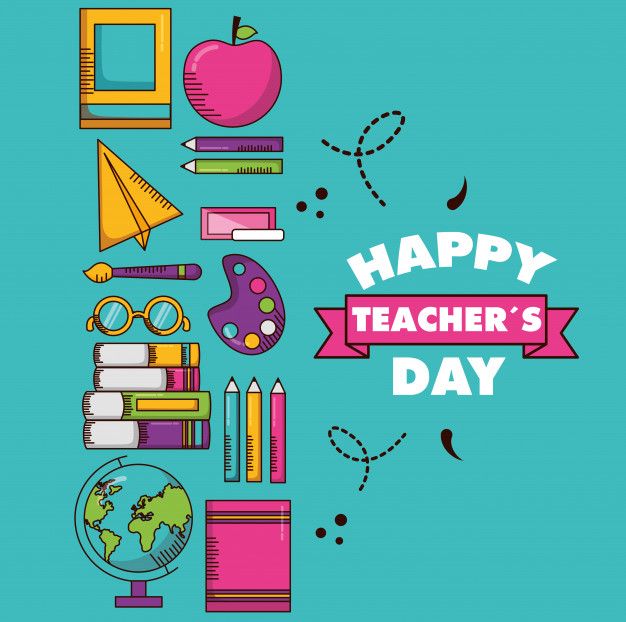 Why Teachers' Day is celebrated on 5 September
On this day, students express their love and respect towards teachers in their own way. But this time schools and colleges are closed due to Corona, so in most places, it will be celebrated online.
That is, this time Teacher's Day will be seen in a changed form. Former President Dr. Sarvepalli Radhakrishnan's birthday (5 September) is celebrated every year as Teachers' Day in India. He wished his students to celebrate his birthday as Teacher's Day. Sarvepalli Radhakrishnan was a pioneer of Indian culture, an eminent educationist, and a great philosopher. Dr. Sarvepalli Radhakrishnan was nominated for the Nobel Prize 27 times.
 In 1954, he was awarded the Bharat Ratna. International Teachers' Day takes place on 5 October. Apart from this, Teachers' Day is also celebrated on different days in many countries.
Also Read Teachers Day Celebration, History, Wishes and Images 2020
Here 10 Special things from Teachers' Day: 
1. Dr. Radhakrishnan, who became the President of the country in 1962, is known worldwide as a great educationist and teacher.
2. Dr. Sarvepalli Radhakrishnan believed that only the best-minded people in the country should become teachers. 
3. Doctor Radhakrishnan's father was against his English reading or going to school. He wanted to make his son a priest. 
4. Dr. Sarvepalli Radhakrishnan was a very brilliant student and completed most of his studies on a scholarship basis. 
5. Sarvepalli Radhakrishnan was so popular among the students that while he was going to Calcutta, he was taken from the University of Mysore to the railway station in a flower cart. 
6. Eminent Professor HN Spelling was so impressed with Doctor Radhakrishnan's lecture that he decided to set up a chair for him at the University of London. 
7. In 1931, he was also awarded the Knight of the British Government for Dr. Radhakrishnan's unprecedented contribution to the field of education. 
8. Teachers' Day is celebrated on different dates in more than 100 countries of the world. However, World Teacher's Day is observed on 5 October.
9. UNESCO had recognized in October 1994 to celebrate October 5 as World Teacher's Day to appreciate the work of teachers.
10. In 1944 Matte Wyte Woodbridge first practiced in America. Then in 1953, Congress recognized. In 1980, March 7 was chosen as National Teacher's Day. But later it was held on the first Tuesday of May. 
In Singapore, the first Friday of September is celebrated as Teachers' Day. Whereas in Afghanistan, this day is celebrated only on 5 October.
Tags
Teachers Day 2020 India
Teachers Day 2020 Date
Teachers Day 2020 Quotes in English
Teachers Day 2020 Quotes
Teachers Day 2020 Speech
Teachers Day 2020 Images
Teachers Day 2020 Card
Teachers Day 2020 Wishes
Teachers Day 2020 Drawing
Whether 'Zee News' or 'The Hindu', they never have to worry about funds. In name of saving democracy, they get money from various sources. We need your support to run this website. Please contribute whatever amount you can afford.
Comments