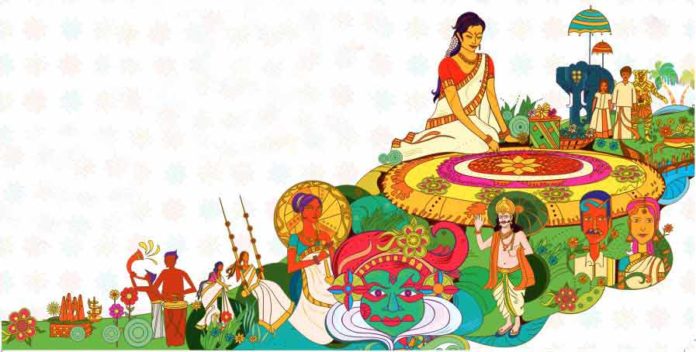 The festival of Onam is celebrated with full enthusiasm every year in the state of Kerala. It is the most popular festival here and is celebrated in the months of August-September each year. Onam is the first month of the Malayalam calendar, also known as Chingam. It is a ten day festival that began on 22 August this year and will be celebrated till 2 September. Onam is also called Thiru-Onam or Thiruvonam (Holy Onam Day) and is also known as Shravanamotsavam. Onam is of 10 days and people of all ages celebrate the festival with equal enthusiasm. Each day is given a different name and each day has specific ceremonies. There are also celebrations followed by Onam in Kerala which are included in the ten-day festival. Know everything about it
This is the specialty of this festival dedicated to crops
Onam festival is dedicated to crops in Kerala i.e. nature. In Kerala, the Onam festival is celebrated for growing produce in the fields. In this state of coastline, pepper, tea, ginger, cardamom crops are prepared by this time. A number of colorful events are organized in Kerala on this occasion, with the boat race taking place in the clean and serene lakes of Kerala. This boat race is called Sarpanauka Race, Because it uses beautifully decorated snake shaped boats. On Onam, people celebrate the harvest and worship Shravan god and god of flowers on this occasion. This festival is celebrated with enthusiasm and exuberance amidst the lush greenery all around. The festival of Onam is celebrated in Kerala in the same way as Dussehra is celebrated in North India. For ten days people are filled with the happiness of this festival. During this time people decorate the houses with flowers and the biggest feature of this festival is that it is celebrated in the house instead of the temple.
This is how Onam celebrates
Every house on Onam is decorated with beautiful, fragrant flowers. Delicious and better tasting dishes are prepared and dedicated to the king Mahabali. An attractive Rangoli is lit in front of the house and the lamp is lit in the middle of it. Kheer is one of the dishes prepared on this occasion, which is specially offered to King Mahabali. This kheer is made by mixing rice, jaggery and coconut milk. Vegetables are made according to the season and on this occasion Malayalis greet each other.
The atmosphere blossoms with the decoration and smell of flowers
On Onam, South Indian women decorate the threshold of their home with flowers and make sour-sweet dishes to please King Mahabali. These dishes have a taste of indigenous flavor and the colors of the Kerala tradition are dissolved in it. After dedicating to the deity, these dishes are accepted as a collective feast. Since this festival is one of the major festivals of South India, it is celebrated as a festival. From the morning cleaning of houses, South Indian families today make all kinds of dishes in memory of King Mahabali.
Know the name and type of event for every day out of 10 days
Day 1, Atham: This day marks the beginning of the festival. People decorate their houses with yellow flowers called Pookalam. With each passing day of the festival, the Pookalam grows in size with the addition of a flower.
Day 2, Chithira: This day symbolizes the cleanliness of the house as a custom of this festival. On the second day, another layer of yellow flower is added to the pukalam.
Third day, Chodi: On the third day of the festival, people start shopping and dress each other in new clothes, known as onakodi and jewelery. Another layer of flowers is put in the wreath
Fourth day, Visakham: Considered to be one of the most auspicious days of the festival, it is the day when the preparations for Onashya or Onam's feast are worked out.
On the fifth day, Anizam: Vallamkali (boat race) departs from Aranmula on the fifth day. The event takes place in Pathanamthitta, a small town situated on the banks of the Pamba River.
Sixth day, Threeketa: Schools begin to close for 6 days for Onam celebrations and people start giving all their time to ceremonies.
Seventh day, Moolam: This day marks the beginning of Ona Sadya and dance performances. The state is decorated on this day.
Eighth day, Pooramam: The idols of Vamana and King Mahabali are installed in the center of Pookalam.
Ninth Day, Uthradam: People buy fresh vegetables and traditional food is cooked. It is believed that King Mahabali arrives in the state on this day.
The tenth day, Tiruonam: People take a quick bath, distribute gifts and go to temples for prayers. The grand Thiruna Sadya (special food for Onam) is prepared in all the houses. Competitions like dance and boat races are held across the state during this period.
This is the mythology of Onam
According to mythological belief, there was once an Asura king named Mahabali. He used to take great care of his subjects. That is why the people also considered him as divine. He also used to do a lot of chanting and meditation. Because of this he had acquired many divine powers. With these powers, arrogance was also very much in him, so it was said in him that no one can defeat him.
Mahabali invaded heaven and defeated Indra and took possession of heaven. Saddened by Indra's defeat, Devamata Aditi worshiped Vishnu for the salvation of her son. Pleased with the worship of Devamata, Lord Vishnu said, "I will be born as your son and get Indra back to his kingdom." After some time Mata Aditi gave birth to the Vamana avatar of Vishnu.
At this time, King Bali was performing Ashwamedha Yagya to have permanent authority over heaven. Lord Vishnu reached there in Vamana form. King Bali sacrificed him on a pedestal. Lord Vamana asked for three steps of land from King Bali. King Bali accepted his demand. Vamana forgets the first step, measures the sky in the second leg. Now King Bali sacrificed his head for the third step. As soon as Vamana stepped in, King Mahabali went to Hades. When the people of King Mahabali came to know about this, she was very sad. Then Lord Vishnu as Vamana gave a boon to King Bali that he would be able to visit his subjects once a year for three days. It is believed that on the occasion of Onam, King Mahabali comes to earth and knows the condition of his subjects.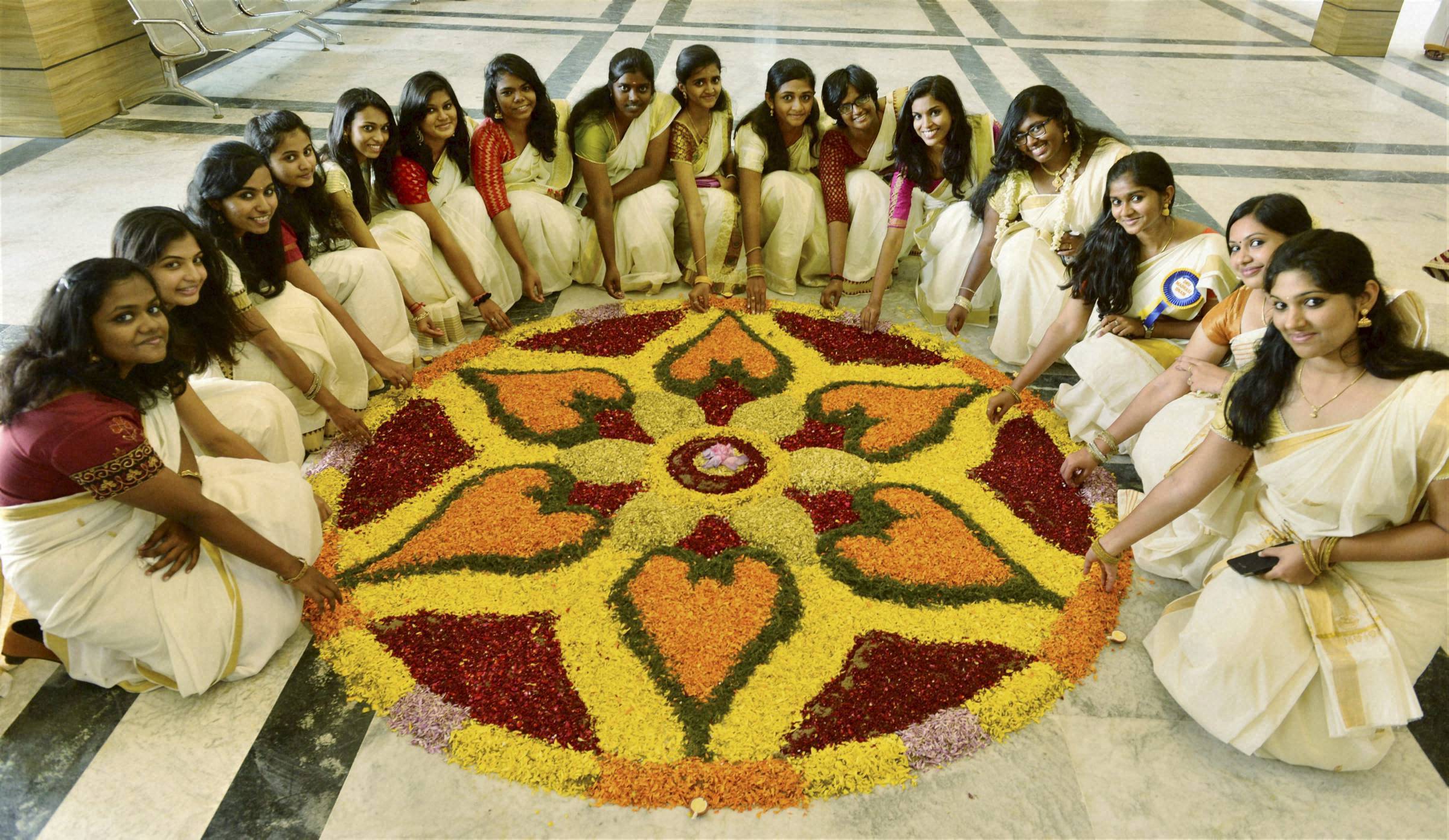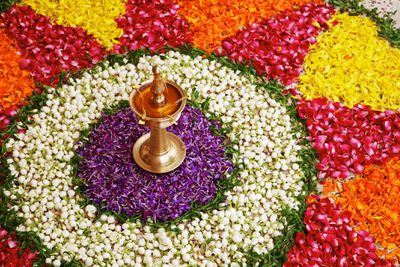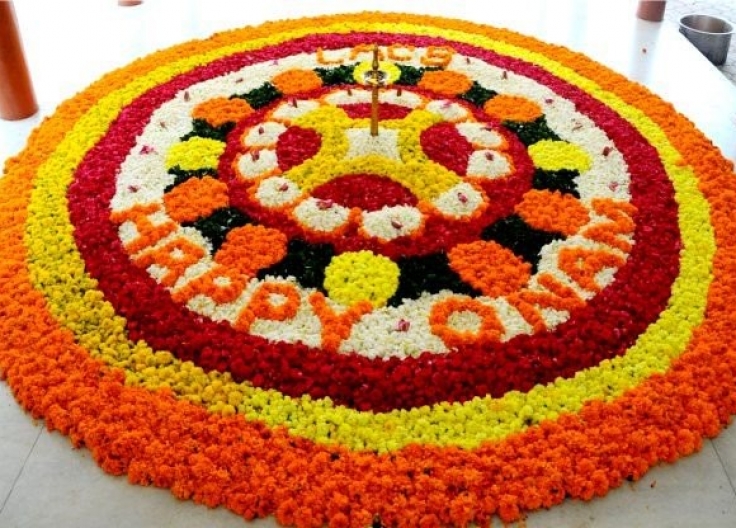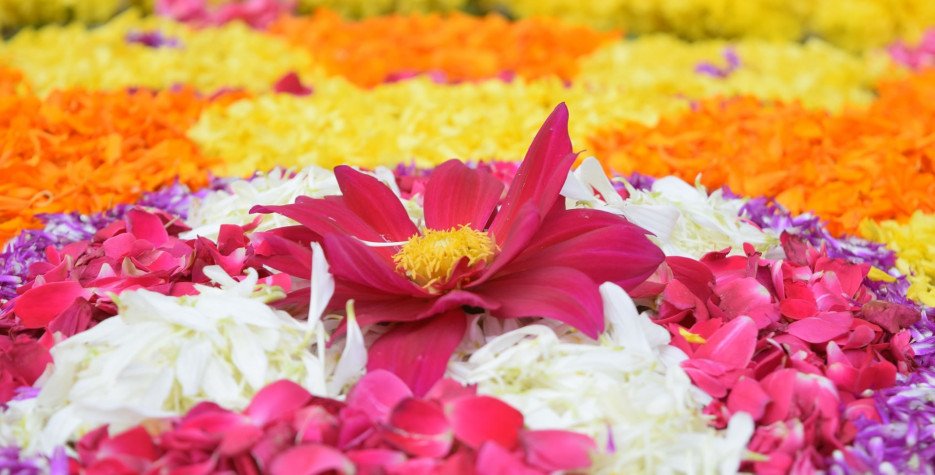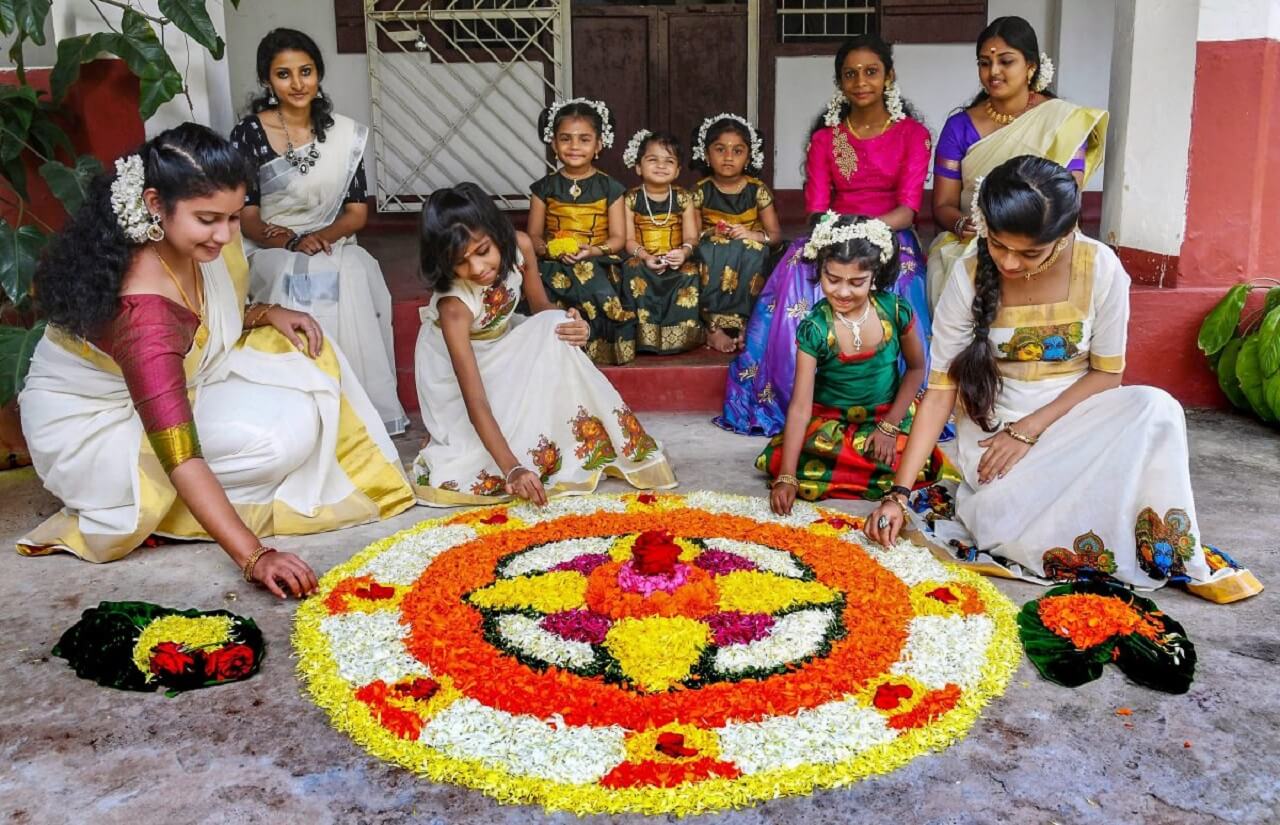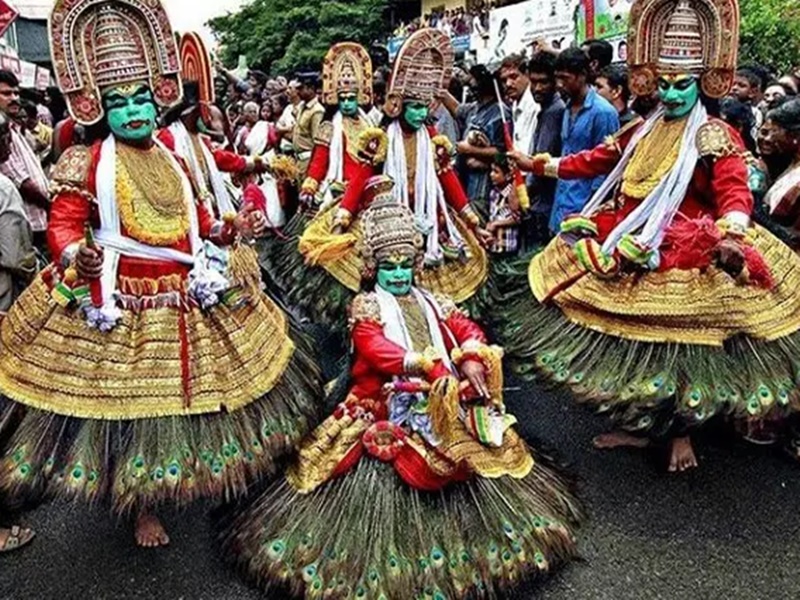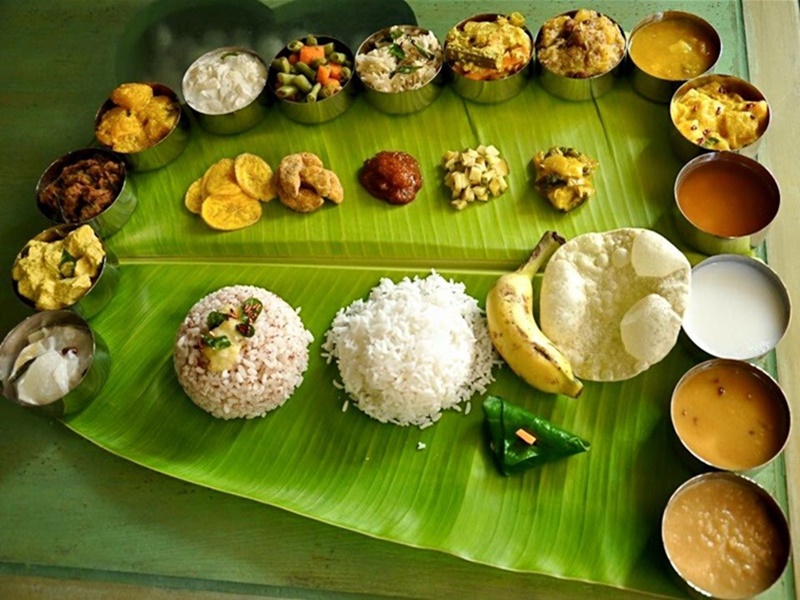 Comments