PM Modi Will Address The Nation
PM Modi will attend 400th Prakash Parv of Guru Teg Bahadur & will address the nation.  He'll speak to the crowd and issue a commemorative coin and postage stamp to mark the occasion. The 400th Prakash Parv of Guru Teg Bahadur, will be held at Red Fort, today at 9.15 p.m.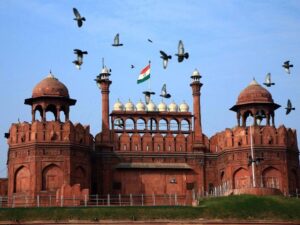 The two-day event was opened on April 20 by Union Home Minister Amit Shah, who also paid honour to Sikh Guru Teg Bahadur. The event being held in the Red Fort was a fitting tribute to Guru Teg Bahadur, according to the Union Minister, because his death warrant was issued from the Red Fort. A laser light show will be part of the inaugural event. A two-day exhibition on the life and times of the Sikh guru will be held on the Red Fort courtyard. The BJP has been attempting to reach out to the Sikh community since deciding to run alone in the Punjab Assembly elections after the old partnership with the Shiromani Akali Dal fell up over three agricultural legislation.