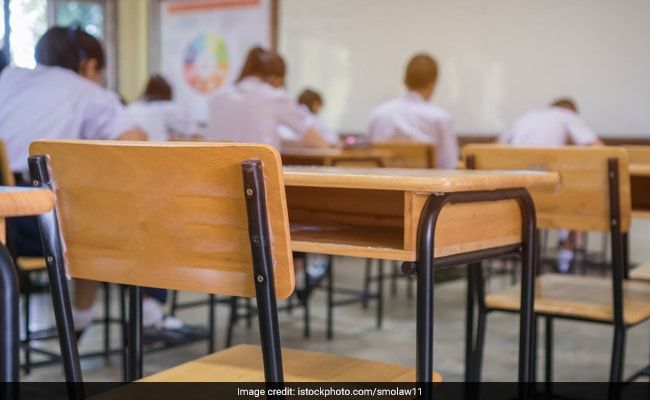 New Delhi:
Gujarat 12 Board Exams 2021: The state board examination of students of general and science faculties of class XII will be conducted from July 1, complying with all Kovid rules. The Gujarat government announced this on Tuesday. Education Minister Bhupendra Singh Chudasama said that Chief Minister Vijay Rupani held a high-level meeting on this issue and took this decision in the interest of 6.83 lakh students.
An official told that in the next few days the detailed schedule of the examination will be announced. The Minister said that 1.40 lakh students of Science Faculty of Gujarat Board of Secondary and Higher Secondary Education and 5.43 lakh students of General Faculty (Arts and Commerce) are expected to appear in this examination starting from July 1.
Chudasama said that in order to keep distance between the corona virus epidemic, only 20 students will be set up in an examination hall and all standard operating procedures related to the epidemic will be followed.
He said that at the same time students will be allotted examination centers around their houses, so that they do not have to travel. If a student is unable to take the exam due to coronavirus, then he / she will be given a chance to test with a new question paper after 25 days.