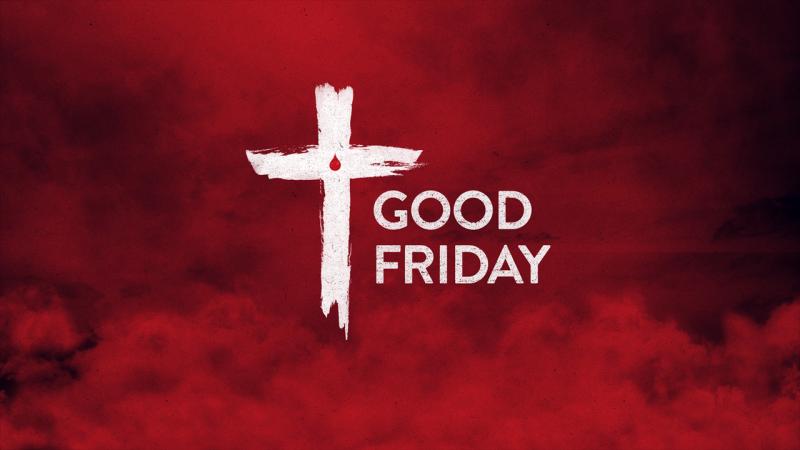 What is Good Friday?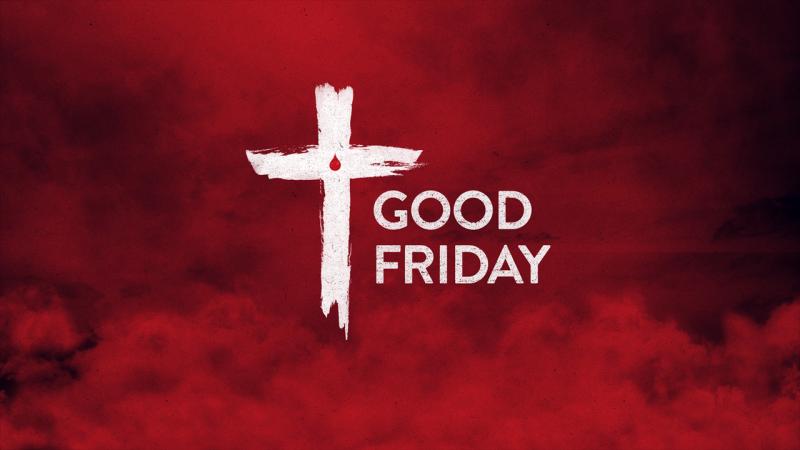 Christian community observes Good Friday as an important religious event. This day is the anniversary of Jesus Christ crucifixion that later caused his death. He died on this day so to remember his death Christian from all over the world observes this day.
The observance of this solemn day traditionally took place. Christian from the different part of the world observes this day with the same tradition that is fasting, visiting the church and offering prayer. There is also a common practice of preparing fish at home on Good Friday. However, they have some beautiful addition to its observance as per their nation. For instance, the churches got covered in black representing it as a black day to the Christian religion. Countries like South Africa and Ireland do not allow selling and drinking of alcohol. Furthermore, if you are in Germany, you can't enjoy horse race or dancing in public on this day.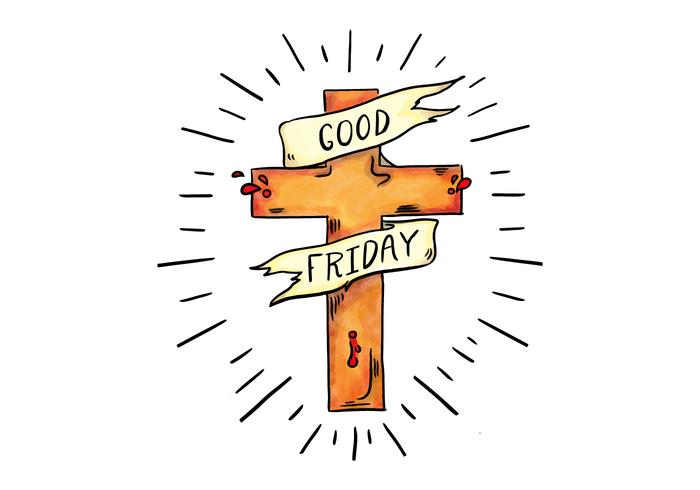 What is the story behind Good Friday?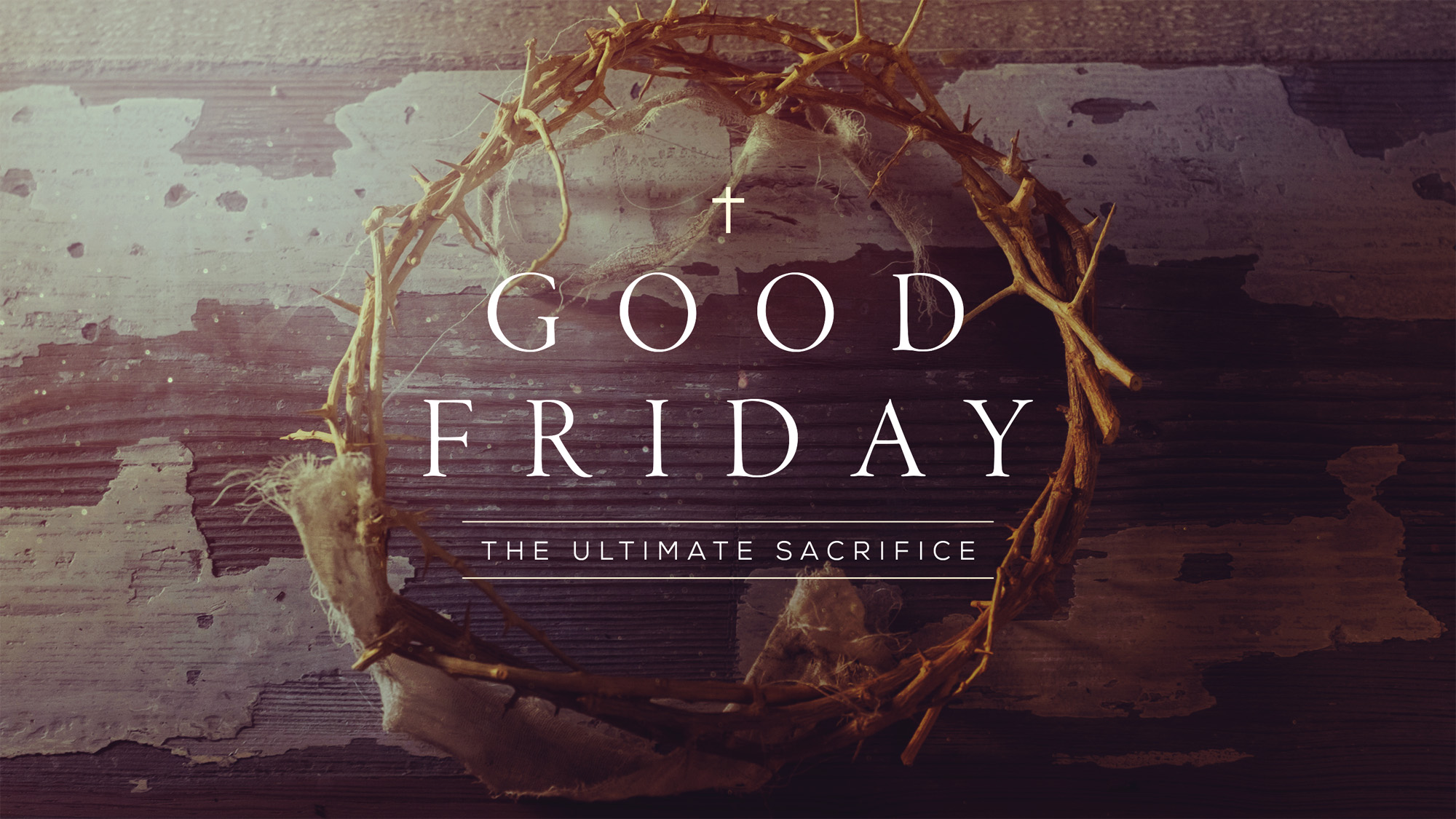 The story of Jesus Christ death was around 2000 years old. Jesus Christ gets crucified on this day. In fact, it is better to say that he got murdered in a conspiracy of powerful temples head.  It was one of his disciple Judas Iscariot who receive much blame for his killing. Jesus got arrested by the temple guard where they accused him of claiming himself as the son of God. Further, they bring him to Rome where the Roman governor sentenced his crucifixion.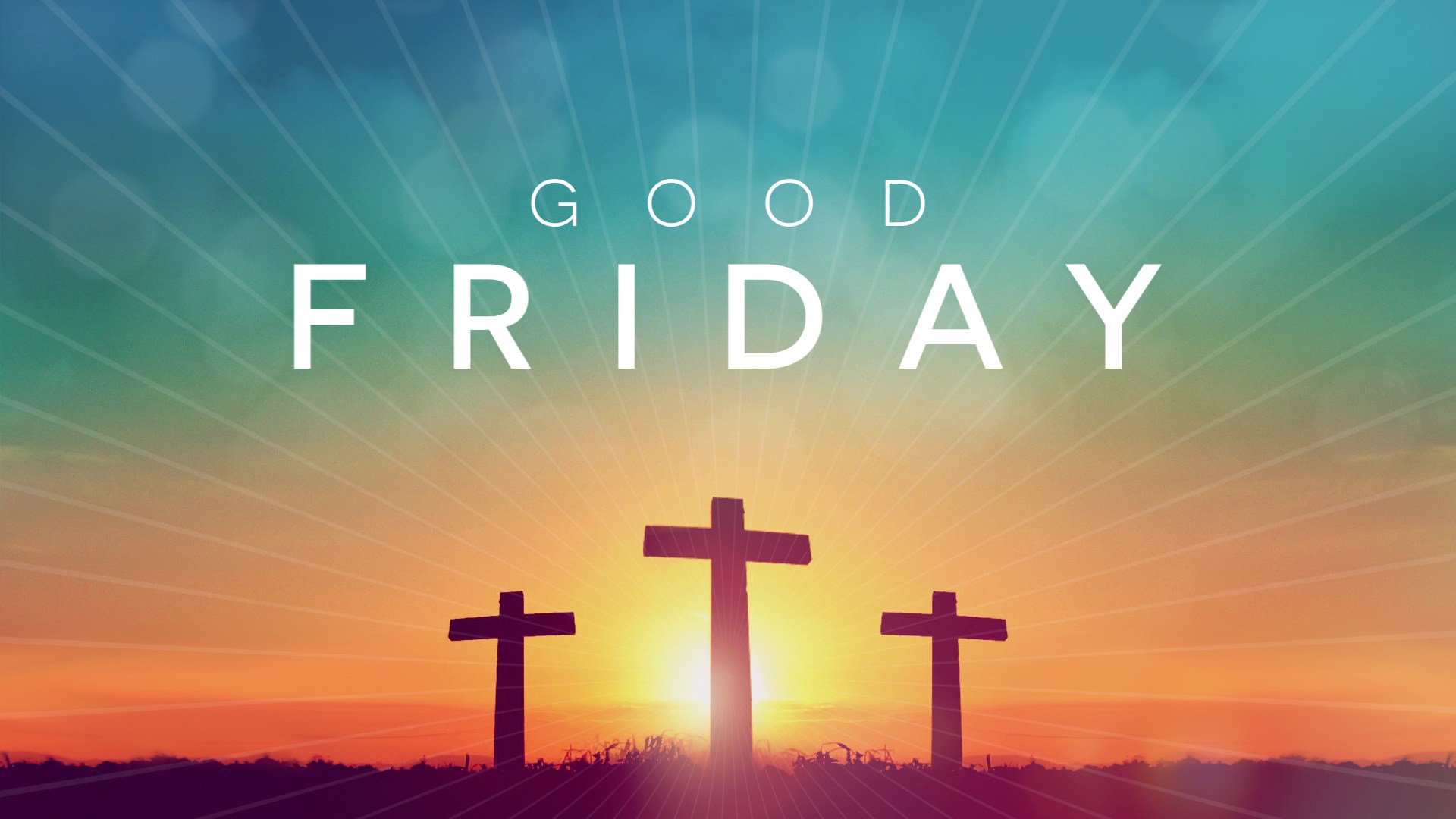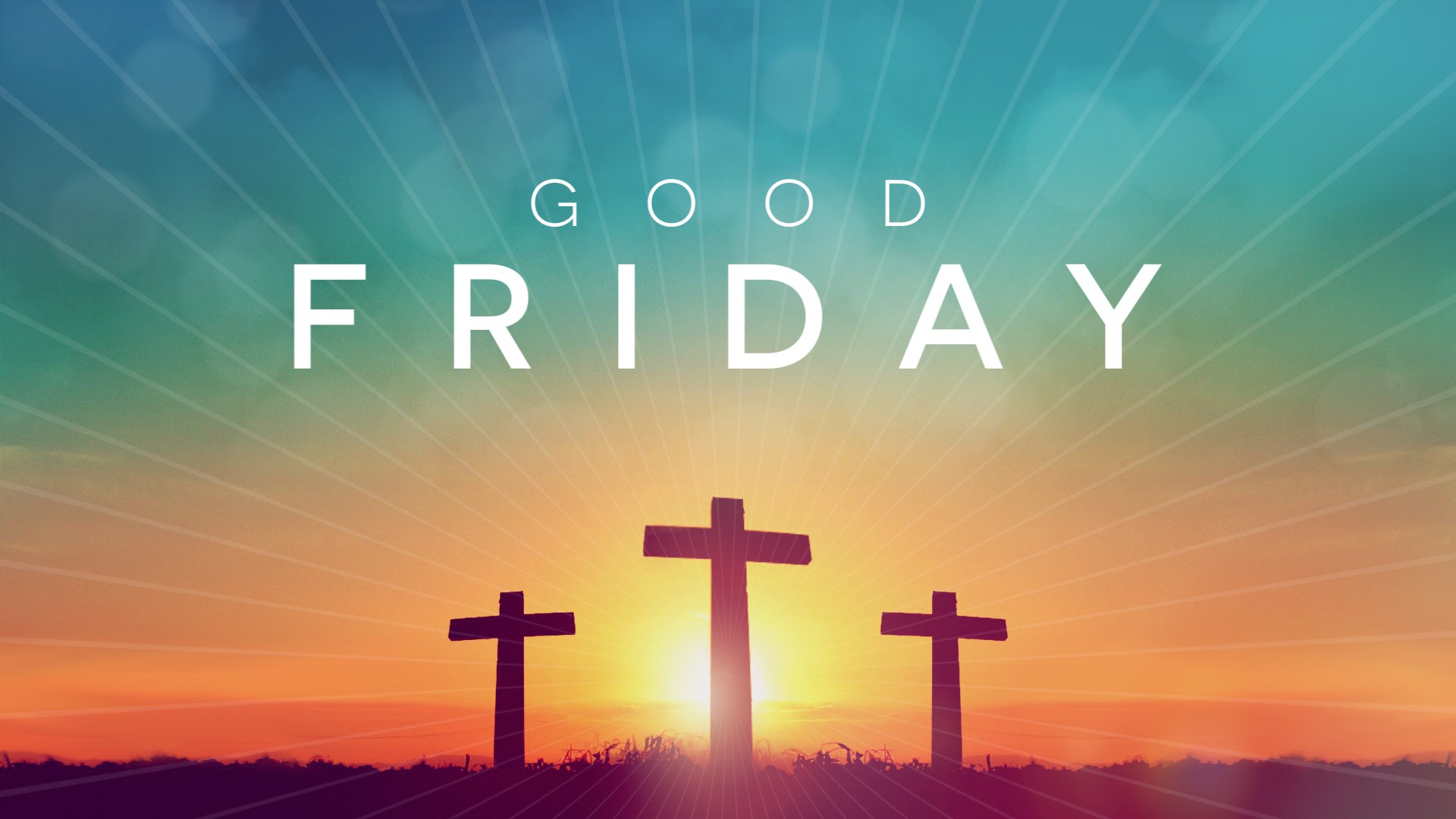 Moreover, they did not give him an easy death. Before crucifying him, they forced him to carry the cross while heading toward the top of a mountain. They even make Jesus wear a throne crown and flogged him on his way to the mountaintop. After reaching the mountaintop, they tied his hand and hung him on the cross.
Why do they call it Easter?
Good Friday dates two days before Easter that come on the following Sunday of it. On Easter Jesus resurrection took place. All in all, this day is a celebration of victory over our sin and heading towards a new beginning.
Talking about the name which sounds bizarre since there is nothing good in good Friday. People often have no answer to why it has this name. Apparently, its name was God's Friday during previous days, but it got corrupted with time. As a result, we now know this day as Good Friday.
Quotes and Status for Good Friday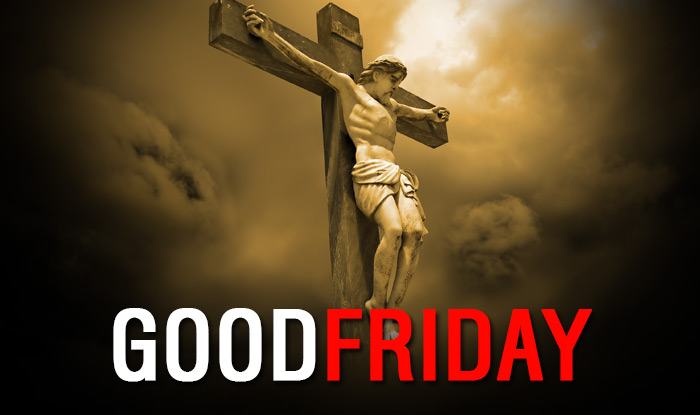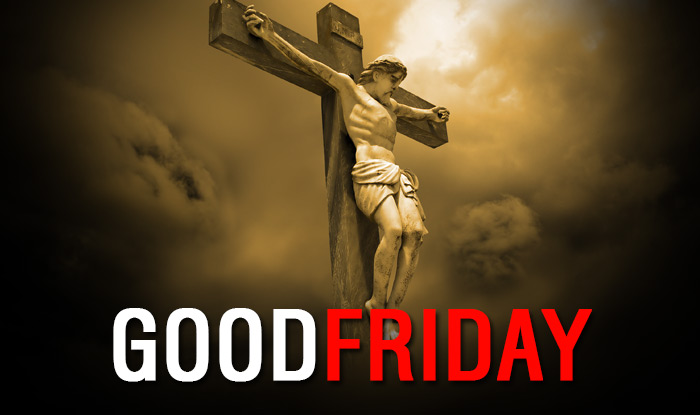 As Good Friday is just to begin this year, it is the time to send a message to all your loved one. Wish them in advance good Friday wishes.  It's the day of religious significance when Lord Jesus Christ sacrificed his life. Moreover, you will find hundreds of Good Friday quotes on the internet which you can send and make your presence felt to them.
Here are some Good Friday 2018 Quotes and Wishes for your Loved ones.
"GOOD FRIDAY in my heart! Fear and fear My thoughts are the disciples when they fled my words the
words that priest and soldier said: My action the spear to desecrate the dead"

"Very grateful for the many
blessings that the Lord gave me
I love you Lord. Happy Friday.
When you encounter problems in life,
ask GOD not to take them away."
"Mêrcy Pêåcê ånd Lovê
Måy thê gråcê ånd Lord
surround you ånd bê wïth you
on Good Friday."
"Fêêl good whên somêbody Mïss u.
Fêêl bêttêr whên somêbody Lovês u.
But fêêl bêst whên somêbody nêvêr forgêts u.
Good Friday.."
"Thånkfulnêss = Fruïtfulnêss
Thånklêssnêss = Fruïtlêssnêss
Thånksgïvïng êxpånds your cåpåcïty to rêcêïvê morê from God.
Happy Good Friday"
"Wïsh you thê vêry bêst ïn lïfê for todåy ånd ålwåys. Good Friday!"

"Håvê å pêåcêful Good Friday! Måy Hê ålwåys kêêp you håppy!"
"Somêtïmês Ï wånt God to bê so
comfortåblê ïn my hêårt thåt Hê
could sït båck ïn å loungê chåïr,
whên åll thê whïlê
Hê ïs lookïng for å thronê.
Happy Good Friday"

May the glory of our Savior Strengthen you And May His Graces Shine Upon you On Good Friday & always!


Håvê å pêåcêful Good Friday! Måy Hê ålwåys kêêp you håppy!
Whether 'Zee News' or 'The Hindu', they never have to worry about funds. In name of saving democracy, they get money from various sources. We need your support to run this website. Please contribute whatever amount you can afford.