Biography
George Reddy was a university gold medallist ,remembered now primarily for his promotion of Marxist ideas and his opposition to social discrimination and inequality. According to a student friend, he was inspired by "the emerging Black Panthers movement in the US, the Vietnamese people's struggle against US imperialism and the peasant uprisings in Naxalbari and Srikakulam."
At an event in 2012 marking the fortieth anniversary of his death, a short documentary film about his life, titled Crisis on the Campus, was premiered and also a book titled Reminiscences of George Reddy's.
About George Reddy
George Reddy is a research student in physics at Osmania University. Born in Palakkad, Kerala to the Leela Varghese and Raghunath Reddy. Due to his father's Profession traveled and studied at Kollam, Chennai, Warangal and finally ended up his life at Hyderabad.
He was one of the most influential student leaders in Andhra Pradesh politics at that time. Also, the founder of Progressive and Democratic Students Union (PDSU) which was a student body on the campus of Osmania University. George has worked for the welfare of the Poor and fought against the discrimination at various stages in the university and Society.
Student Career
George Reddy was a university gold medalist, also studied History, Literature, Philosophy and International Affairs extensively. He was also a trained Boxer and a mark of academic excellence and an inspiration for many engineers in the early 70's. George possessed extraordinary intelligence by answering his question in the class was always a challenge for his professors.
Movies and Documentaries on George Reddy
George's charm, intellect, ideologies got him a lot of fame and fan following not only among his fellow students but also in the city of Hyderabad.  Very brave, straight forward and possessing a typical angry young man look caught the Directors, and Producers. Jeevan Reddy he directs his film and produced by Appi Reddy going to release soon.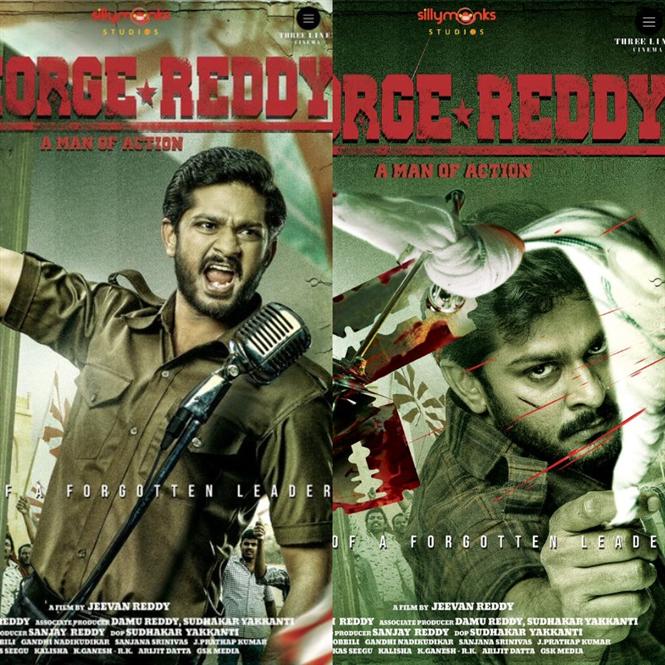 Tammareddy Bharadwaj's Alajadi movie is based on the truths behind his death. Surya's Character in the movie Yuva, directed by Mani Ratnam is also inspired by him only. In 2012 on his 40th death anniversary a short documentary detailing the incident in his life titled "Crisis on Campus' has released.  At the same event, a book titled 'Reminiscences of George Reddy' was also launched.
George Reddy's Death
George Reddy never cared for threats from student bodies opposing him, politicians who were pissed off by his following on-campus and by goons who thought he was a threat to their business.  He was a one-man army and a man of action. On April 14th of April, The Osmania University Engineering college campaign was in full swing and when he was brutally killed by communal forces at Engineering college Hostel-1. George was sure to win the assembly elections but to everyone's shock, he was brutally murdered by Jan Shang opposition activist on campus. There was for sure a huge political force which planned and executed this murder with the help of a very huge mod in broad daylight.
The great leaders like Bhagat Singh, Chetan Bhagat, and Che Guevara and George will always remain in history forever.
George Reddy's Movie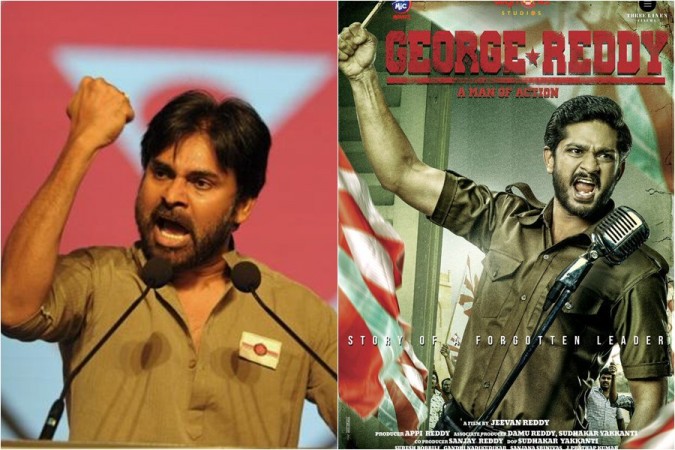 Bio
George Reddy
Born
January 15, 1947

Palghat, Palghat Taluk, Malabar District, Madras Presidency, British Indian Empire (modern-day Palakkad, Palakkad District, Kerala, India)

Died
14 April 1972 (aged 25)

Osmania University Campus, Hyderabad,Telangana, India)

\Cause of death
Homicide
Nationality
Indian
Education
St Paul's High School Osmania University
Known for
Leading a socialist movement and Founder of PDSU
Parent(s)
Challa Raghunadhreddy & Leela Varghesin