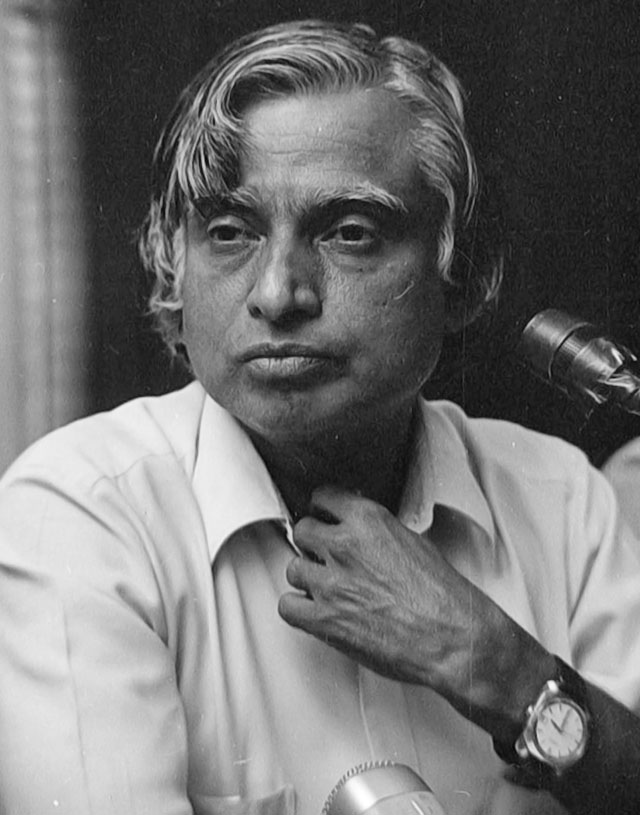 [su_slider source="media: 998,999,996,997″ link="image" height="500″ title="no"]
Shillong: The Former President APJ Abdul Kalam passes away at the age of 83 in Shillong on Monday evening due to massive cardiac arrest.
The former President of India (2002 to 2007) had collapsed during the lecture at the IIM, Shillong, around 6.30 pm. He was taken to the Bethany hospital. Doctors said he had suffered from a massive cardiac arrest.
Abdul Kalam was brought to the hospital at 7 pm. When he brought in there was no mark of life. He was taken to ICU to try and stimulate him, which was futile," hospital sources told.
Dr Kalam's body will be taken back to Delhi on Tuesday. The government will announce a seven-day national mourning,marking of respect for late former President APJ Abdul Kalam, Union Home Secretary L C Goyal said.
Paying a special tribute to Dr Kalam later in the evening, Prime Minister Narendra Modi said, "My mind is filled with so many memories, so many interactions with him. Always marveled at his intellect, learnt so much from him."
Support Us
Whether 'Zee News' or 'The Hindu', they never have to worry about funds. In name of saving democracy, they get money from various sources. We need your support to run this website. Please contribute whatever amount you can afford.
Comments