Dussehra 2019 Dussehra will be celebrated on 8 October 2019 in this year 2019, Ravana had seven such dreams in his life which were almost impossible to fulfill, but still Ravana worked very hard to fulfill those dreams. , If these dreams of Ravana were fulfilled, then the existence of human beings on earth would have been something else today, then let us know what were the seven incomplete dreams of Ravana.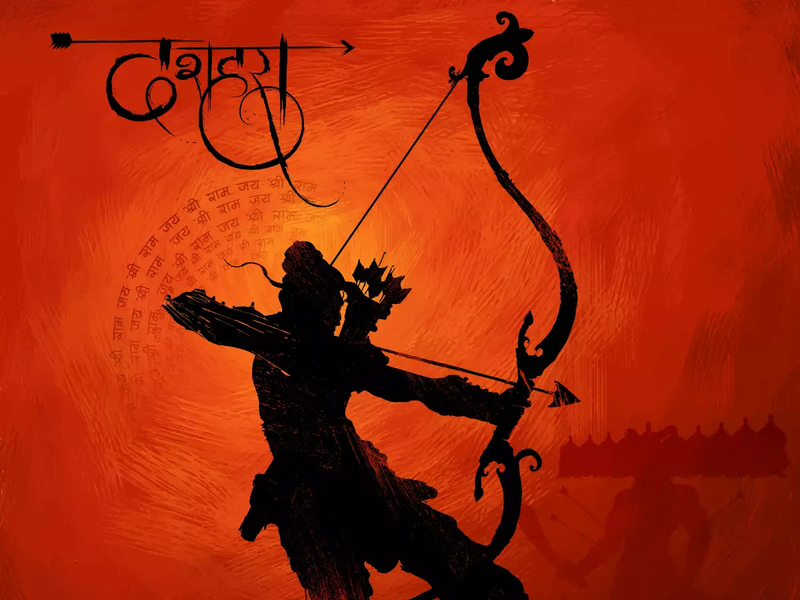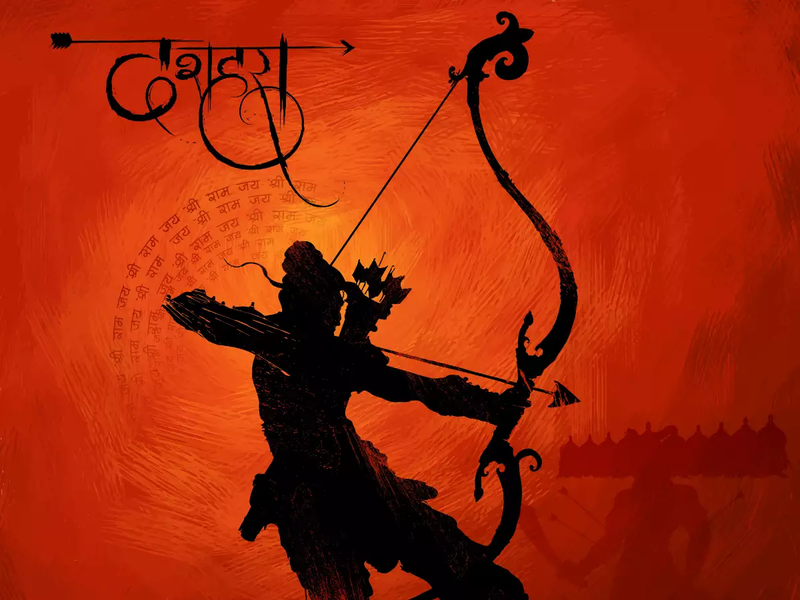 The tenth day of the Navaratri festival is known as Dussehra, or Vijaya Dashami. Dussehra falls on the 10th day (Dashami) of the month of Ashwin on the Hindu lunar calendar. It's widely devoted to celebrating the defeat of the demon king Ravan by Lord Rama.
According to the holy Hindu text The Ramayana, Ravan kidnapped Lord Rama's wife Sita and took her to Sri Lanka. She was found there by monkey god Lord Hanuman, who could fly and joined in the search to locate her. Rama enlisted the help of his troops to built a bridge across the ocean (this is believed to have existed off the coast of Dhanuskodi in Tamil Nadu) and engage in battle with Ravan to get Sita back. It was prolonged and tiring, but Ram ultimately pierced Ravan's body with hundreds of arrows.
Finally, he was able to defeat Ravan by using the Brahmasthra (a powerful celestial weapon created by Lord Brahma) and was reunited with Sita.
For Hindus, Dusshera is therefore an auspicious time for reestablishing faith in the victory of good over evil.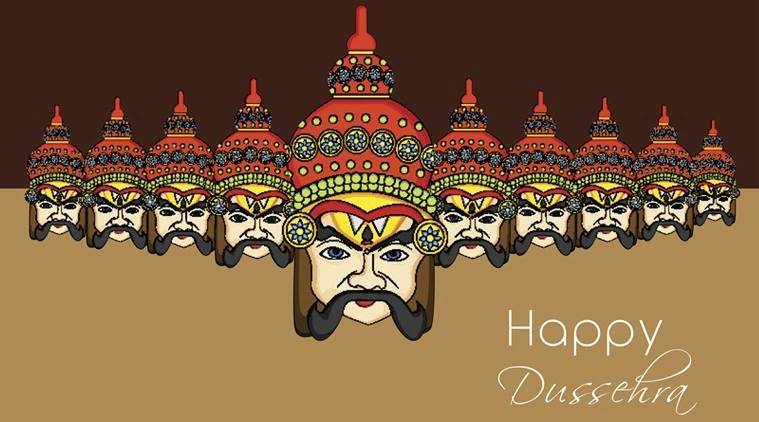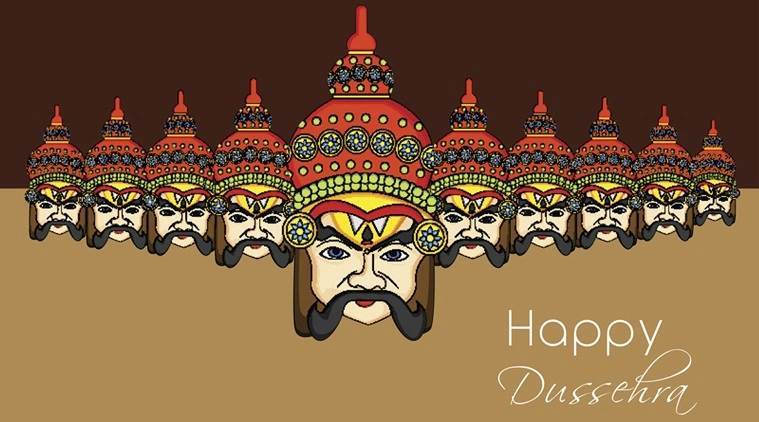 what were the seven unfulfilled dreams of Ravana on Dussehra, whose earth does not live on completion.
Ravan's first unfinished dream (Ravan Ka Pahla Adhura Sapna)
Ravana had his first unfulfilled dream. Staircase up to heaven. Ravana wanted to challenge the power of God by breaking the law of nature by constructing the stairs to heaven. He used to think that people worship God only to wish for heaven and salvation. So he wanted to build the stairs to heaven. So that people can leave the worship of God and worship him and every person who worships him. If he had done this, all the asuras would have attained heaven and all unrighteous people would have found a place in heaven.
The second unfinished dream of Ravana (Ravan Ka Dusara Adhura Sapna)
Another dream of Ravana was that of alcohol which smells bad. He can erase it. Ravana wanted to do this so that people could consume alcohol and increase iniquity. Everyone would have consumed alcohol after the alcoholism ended. If people consumed more alcohol then the demonic powers would also increase. So that Ravana would become more powerful. Ravana knew that until his iniquity would grow on the earth, his power would not be fully restored. Therefore Ravana wanted to remove the odor in alcohol.
Third unfinished dream of Ravana (Ravan Ka Tisra Adhura Sapna)
Ravana's third unfulfilled dream was that gold should smell. Ravana wanted to capture all kinds of gold in the world. So he wanted to add fragrance to gold. So that there is no problem in finding gold. Ravana wanted everyone to have money so that people would stop worshiping Lord Vishnu and Mother Lakshmi. If Ravana had done this, then all people would have had wealth. By which no one is poor and does not get his or her virtuous fruits. Because of which Lakshmi would disappear from the earth.
Ravan Ka Chutha Adhura Sapna, the fourth unfinished dream of Ravana
Ravana's fourth unfulfilled dream was to turn human blood from red to white. Ravana wanted that the blood flowing in the human body. It goes from red to white. At the time, Ravana was on his world conquest. Then he had shed blood of crores of people. Due to which all the ponds and rivers became red with blood. Because of this, the balance of the entire earth started deteriorating. All the gods began to blame Ravana. Therefore Ravana thought that if the color of blood becomes like water instead of red, then no one will know that he has killed someone because white color will become similar to that of water.
Ravan Ka Panchva Adhura Sapna, the fifth unfinished dream of Ravana
Ravana's fifth unfulfilled dream was to turn black to white. Ravana's entire body was black in color. For this reason, he wanted to color his body as well as all of them in the human species. Whose body color was black. So that no woman can insult them. Because being black, women often insulted Ravana and the Asura caste. For this reason, Ravana wanted all the people to have the same color. So that there is no discrimination between people.
Sixth unfinished dream of Ravana (Ravan Ka Chatha Adhura Sapna)
Ravana's sixth unfulfilled dream was not to worship Gods. Ravana wanted that the tradition of worshiping God should end with this whole world and everyone should worship only Ravana. Ravana also made many efforts for this. But he was unsuccessful in all his efforts. Ravana once tried to take Lord Shiva to Lanka along with Kailash in this attempt. But Lord Shiva put one of his feet on Mount Kailash. Because of which Ravana's finger was suppressed and he failed in this attempt.
The seventh unfinished dream of Ravana (Ravan Ka Satva Adhura Sapna)
Ravana's seventh unfinished dream was to make the sea water sweeter. Of the seven dreams of Ravana, one of his dreams was to make the sea water sweeter. He wanted to make the seven waters of the world sweet. But this dream of Ravana too remained incomplete. If Ravana had made the sea water sweet, the creatures living in the sea would have died automatically and no trace of them exists on the earth. Therefore, this dream of Ravana also remained incomplete. In which he wanted to make all the sea water sweet.
Support Us
Whether 'Zee News' or 'The Hindu', they never have to worry about funds. In name of saving democracy, they get money from various sources. We need your support to run this website. Please contribute whatever amount you can afford.