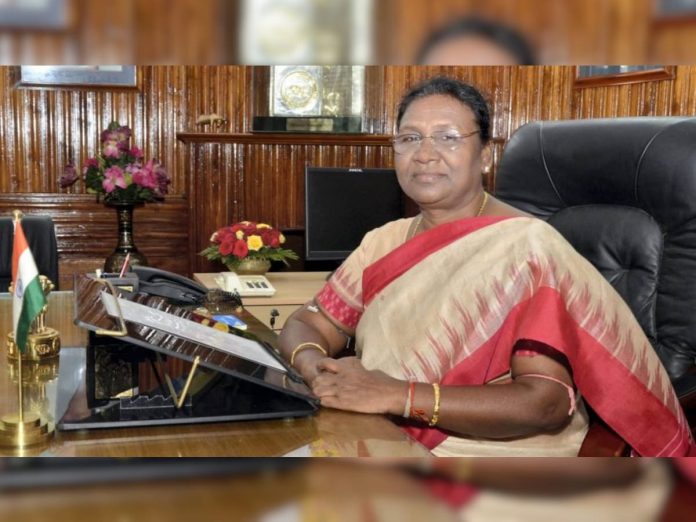 Draupadi Murmu Biography
Draupadi Murmu,  An Indian woman is a politician. India's ruling National Democratic Alliance has declared her as its candidate for the next President of India. 
Draupadi Murmu's birth and family
Draupadi Murmu was born on June 20, 1958, to a Hindu family in Baidaposi village of Mayurbhanj district of Odisha. Draupadi's father's name is the late Biranchi Narayan Tudu.
Her mother is a housewife, Draupadi Murmu was married to Shyam Charan Murmu and had three children (two sons and a daughter). The name of the daughter is Itishree who is married to Ganesh Hembram.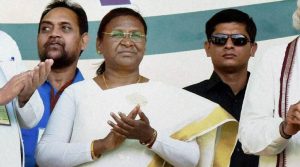 Draupadi Murmu completed her early education in Mayurbhanj, Orissa, India. She completed her graduation degree in Arts from Ramadevi Women's College in Bhubaneswar.
Career
After her studies, Draupadi started her job as a junior assistant i.e. clerk in the irrigation and power department of the Odisha government. After that, she also worked as an honorary assistant teacher at The Sri Aurobindo Integral Education Centre in Rairangpur.
Political career
In 1997, she started her political career as a councilor in Rairangpur Nagar Panchayat in Odisha.

In 2000, she became a Minister of State (Independent Charge) in the Odisha government by contesting elections on a BJP ticket.

She was the Minister of State for Fisheries and Animal Resource Development from August 6, 2002, to May 16, 2004.

Draupadi Murmu, a two-time MLA from Rairangpur, won her assembly seat in 2009 even then.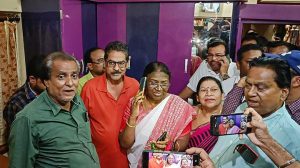 She played several key roles within the BJP, serving as the state president of the ST Morcha and the BJP general secretary of Mayurbhan.

She was also nominated as a member of the BJP National Executive (ST Morcha) in 2013.

Draupadi Murmu was made the 9th Governor of Jharkhand on 18 May 2015 and held this post till 12 July 2021.

If she wins the presidential election, she will be the first tribal woman to become the president of India.
Awards
Draupadi Murmu was awarded the Neelkanth Award for best MLA of the year by the Odisha Assembly in the year 2007.
Tags: draupadi murmu history, draupadi murmu family, draupadi murmu religion, draupadi murmu biography, draupadi murmu age