Diwali, or Dipawali, is India's major and most significant holiday of the year. The festival gets its name from the row (avali) of clay lamps (deepa) that Indians light outside their homes to indicate the inner light that protects from mystical darkness. This festival is as important to Hindus as the Christmas holiday is to Christians.
Over the centuries, Diwali has become a national festival that's also enjoyed by non-Hindu societies. For instance, in Jainism, Diwali marks the nirvana, or spiritual awakening, of Lord Mahavira on October 15, 527 B.C.; in Sikhism, it honors the day that Guru Hargobind Ji, the Sixth Sikh Guru, was freed from custody. Buddhists in India celebrate Diwali as well.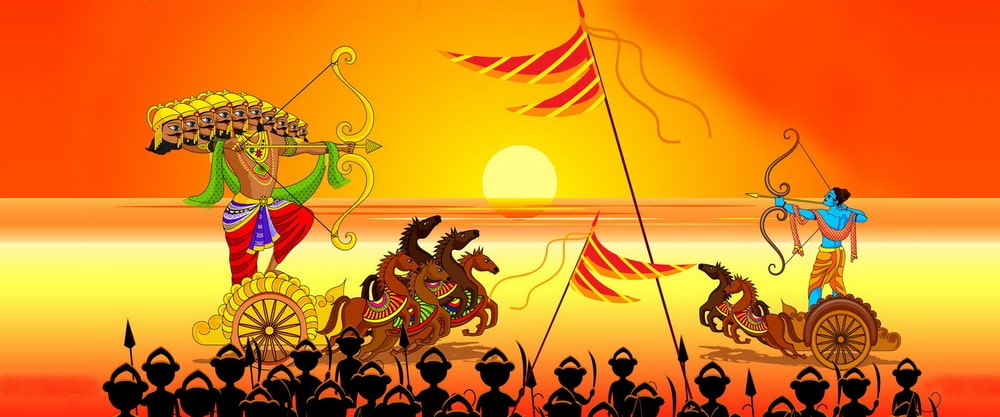 In northern India, they celebrate the story of King Rama's return to Ayodhya after he defeated Ravana by lighting rows of clay lamps.
Southern India celebrates it as the day that Lord Krishna defeated the demon Narakasura.
In western India the festival marks the day that Lord Vishnu, the Preserver (one of the main gods of the Hindu trinity) sent the demon King Bali to rule the nether world.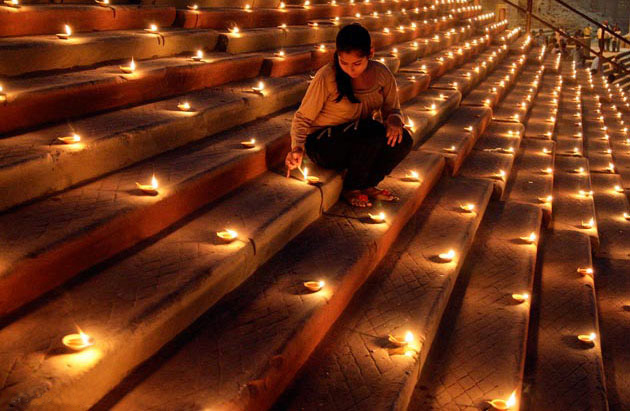 Puja Muhurat and Timings
This year Diwali falls on 27th October 2019.
Deepavali Lagna Puja on Sunday, October 27, 2019
Kumbha Lagna Muhurat (afternoon) – 02:14 PM to 03:42 PM
Duration – 01 Hour 27 Mins
Vrishabha Lagna Muhurat (evening) – 06:42 PM to 08:38 PM
Duration – 01 Hour 56 Mins
Simha Lagna Muhurat (midnight) – 01:12 AM to 03:30 AM, Oct 28
Duration – 02 Hours 17 Mins
Amavasya Tithi Begins – 12:23 PM on Oct 27, 2019
Amavasya Tithi Ends – 09:08 AM on Oct 28, 2019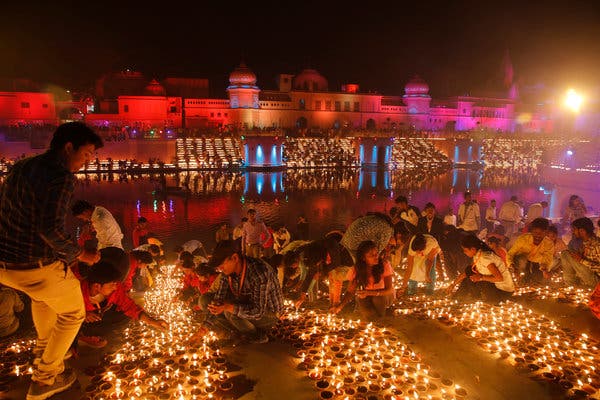 Diwali Quotes 
"A festival full of sweet childhood memories, a sky full of fireworks, mouth full of sweets, the house full of diyas and heart full of joy. Happy Diwali"
 "A sky full of fireworks, mouth full of sweets. House full of diyas & heart full of joy. We Wish You A Happy Deepawali"
"A true and caring relation doesn't have to speak loud, a simple SMS is just enough to express the heartiest feelings. Enjoy the festival of Diwali with lots of fun."
"Date a phataka and have an eco-friendly Diwali. Instead of burning a phataka."
 "Dear all, I wish u and your family a thrilled Diwali & prosperous new year. May God fulfill all your wishes in wealth, health & happiness in your life. Happy Diwali"
"Diwali is a festival full of sweet memories, a sky full of fireworks, a mouth full of sweets, a house full of diyas, and a heart full of enjoyment! Happy Diwali!"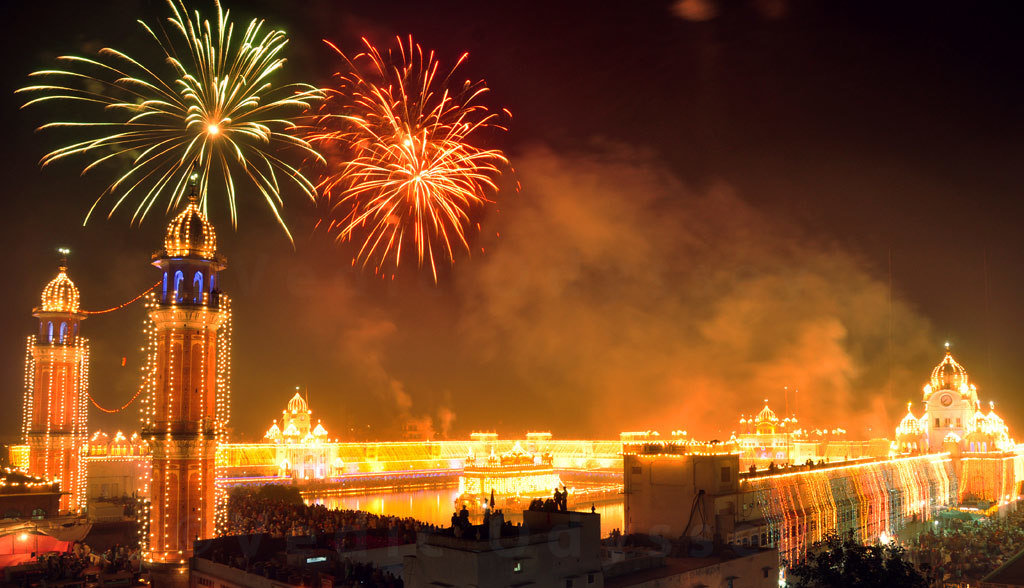 Some Famous Diwali Quotes
Laxmi aayegi itni ki sab jagah Naam hoga, Laxmi aayegi itni ki sab jagah Naam hoga, Din raat vyapar bade itna adhik kaam hoga, Ghar Pariwar samaj me banoge Sartaj, Yehi Kamna hai hamari aap ke liye Diwali ki Dhero Shubh Kamanaye….
May the festival of lights be the harbinger of joy and prosperity. As the holy occasion of Diwali is here and the atmosphere is filled with the spirit of mirth and love, here's hoping this festival of beauty brings your way, bright sparkles of contentment, that stay with you through the days ahead. Best wishes on Diwali.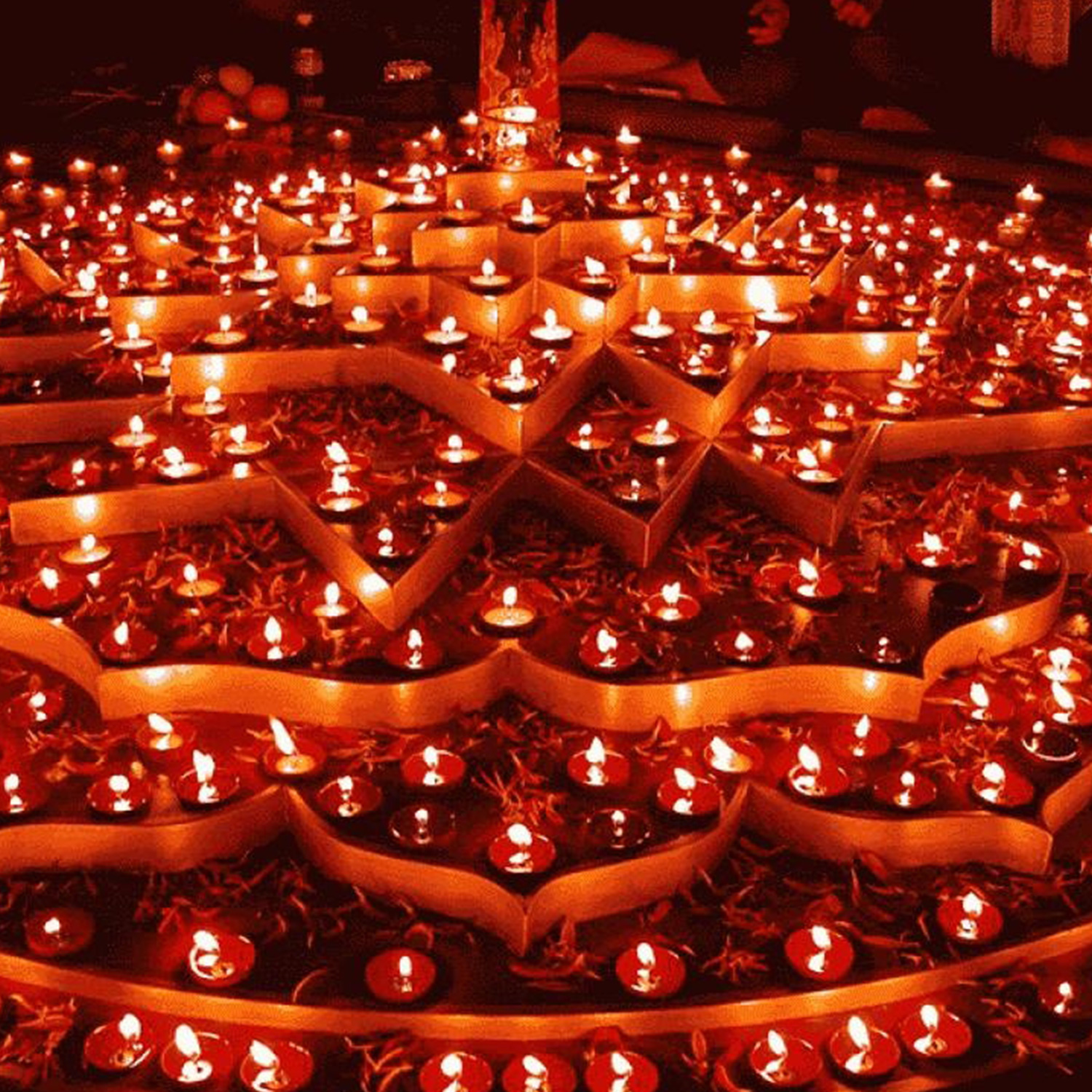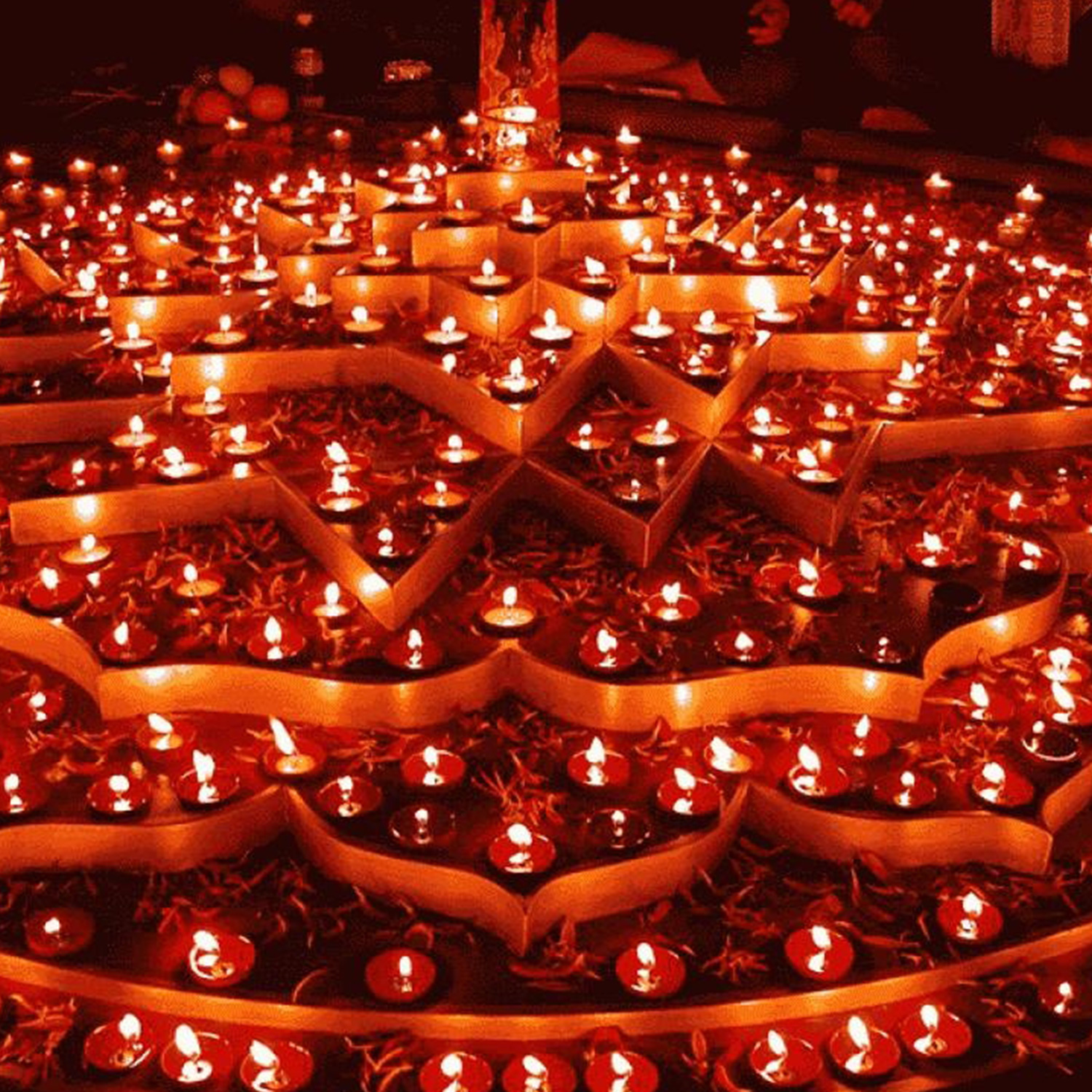 The sun does not shine there, nor do the moon and the stars, nor do lightning shine? All the lights of the world cannot be compared even to a ray of the inner light of the Self. Merge yourself in this light of lights and enjoy the supreme Deepavali.
May you all attain full inner illumination! May the supreme light of lights enlighten your understanding! May you all attain the inexhaustible spiritual wealth of the Self! May you all prosper gloriously on the material as well as spiritual planes!
O Ram! The light of lights, the self-luminous inner light of the Self is ever shining steadily in the chamber of your heart. Sit quietly. Close your eyes. Withdraw the senses. Fix the mind on this supreme light and enjoy the real Deepavali, by attaining illumination of the soul.
Let's celebrate the festival in the true sense by spreading joy and light up the world of others. Have a happy, safe and blessed Diwali!
Whether 'Zee News' or 'The Hindu', they never have to worry about funds. In name of saving democracy, they get money from various sources. We need your support to run this website. Please contribute whatever amount you can afford.