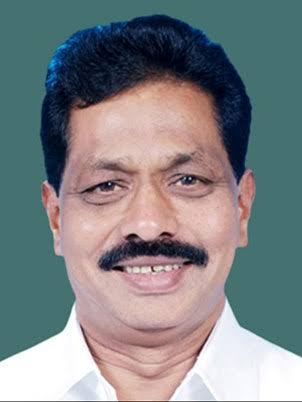 Dilip Kumar Gandhi Age,Family, Education,Career, Early Life,Death, Personal Information
Dilip Kumar Mansukhlal Gandhi was in Indian politics and a member of the Bharatiya Janata Party political party he was the member of the 16th Lok Sabha of India. 
Early Life And Family
Dilip Gandhi was born on 9 may 1951 in Daund Maharashtra. His father's name was Mansukhlal Gandhi. He completed his studies from Maharashtra. His wife's name is Saroj and they have two sons and one daughter.His Residence is in Ahmednagar Maharashtra. 
Career
Dilip Gandhi began his Political career by holding key positions in the district organisation of BJP such as General Secretary. Gandhi was elected to the Ahmednagar Municipal Corporation as a counselor and later he became the leader of the Bharatiya Janata party in the Municipal Council. He became the vice president of the Ahmednagar Municipal Corporation in 1985.
In 1999 he was elected to the 13th Lok Sabha from Ahmednagar constituency in Maharashtra state. From 2003 to 2004 he was Union Minister of state,Ministry of Shipping. He was elected to the 15th Lok Sabha from the same constituency in 2019, in 2014 he was re-elected with the margin of more than 2 lakh votes in 2014 Indian General elections in which BJP  had a huge victory across India under the leadership of Narendra Modi as PM candidate. 
Death
Dilip Kumar Gandhi died on 17 March 2021 due to covid-19 in delhi. 
Personal Information
Name – Dilip Kumar Gandhi 
Father – Mansukhlal Gandhi
Born On – 9 May 1951 
Death – 17 March 2021 
Political Party – Bharatiya Janata Party
Wife – Saroj 
Children – 1 Daughter, 2 Sons
'$'