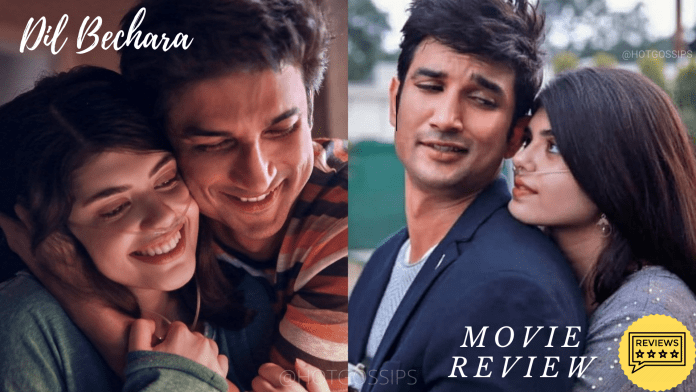 Dil Bechara Movie
It seems like it was just yesterday when we heard of Sushant Singh Rajput's demise, and his loss is still fresh in our minds. The entire nation experienced a shock wave the mishap which took place last month.
'Ek the raja, Ek thi rani, dono mar Gaye, khatam Kahani'. Dil Bechara is a remake of John Green's 'The Fault in Our Stars'. The movie is a young romance between two people who are undergoing an extremely challenging time. The book had released long back and made people fall in love with the storyline and characters.
Also, Read Dil Bechar Cast and Crew
Talking about the plot, there were no sudden surprises in the movie. It was a self-explanatory plot where Kizie Basu and Immanuel Rajkumar were destined to cross paths. Both the individuals have cancer, where Kizie suffers from thyroid cancer, and Immanuel of Bone cancer and both have had cancer for an extended period. Both are shown practical enough to understand how fragile their condition is.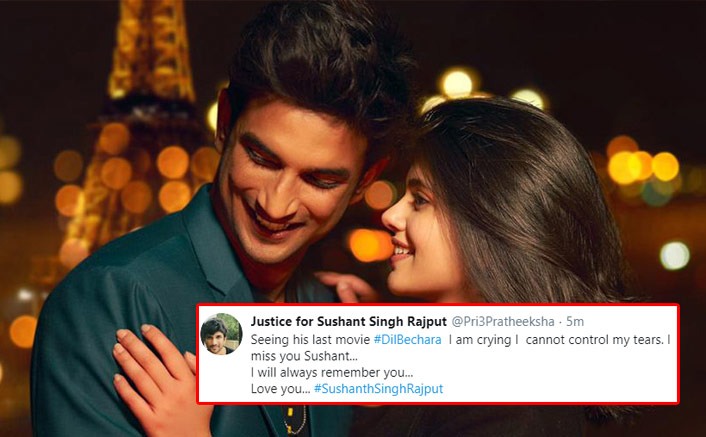 The movie is a perfect example of showing how a disease like cancer coupled with romance is a sure shot recipe to a plethora of emotions such as smiles and tears tugging at the strings of the heart. However, when it comes to the explanation part, the film does make a stab and loses its way in some parts. Overall, the film is witty, entertaining and extremely soul-touching, even more after Sushant Singh Rajput's death.
The movie Dil Bechara was planned to be released much earlier. However, it was due to the suspension of Chhabra, who is one of the directors of the movie and his #MeToo allegation that made the film get delayed. But as we say, whatever is written in our stars will happen, and there was some fault in these stars.
Comments