Dharmaveer
Dharmaveer Official Trailer
Dharmaveer 2022 Official Teaser was released four weeks ago. Here you can see it.
Now today on 11th May, 2022 Dharmaveer's official trailer has been released . Here see what is in the movie's trailer.
Dharmaveer Release Date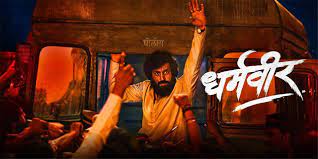 The date on which the movie will be released is 13th May, 2022. The day on which movie is being released is Friday book Now before the seats get filled.
Dharmaveer Cast
Dharmaveer main cast members are;
Prasad Oak
Kshitish Date
Makarand Padhye
Dharmaveer Crew
The movie dharmaveer's crew ;
Movie is written by Pravin Vitthal Tarde, he is also the director of the movie. The movie Dharmaveer has 3 producer named as Mangesh Desai, Sahil Motion Art, Zee Studios. Zee studios is also the presenter of the movie. Movie's music is composed by Avinash Vishwajeet. And the movie will be released in Marathi language.
What the movie is Based on?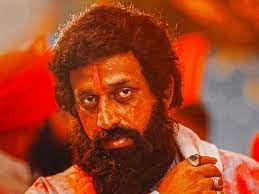 We're talking about the upcoming film Dharmaveer, which is based on Shiv Sena leader Anand Dighe's life and times. According to a tweet by Prasad Oak, who plays Dharmaveer, one of the posters released for the film is the largest in Asia.
In several regions of Maharashtra, thirty-foot hoardings of the movie poster have been erected. The hoardings on the Western Expressway in Bandra, Mumbai, however, attracted everyone's attention. With a total area of 16,800 square feet, it is Asia's largest hoarding.
Tags: Dharmaveer 2022 Official Trailer, Dharmaveer Release Date, Dharmaveer Cast, Dharmaveer Crew, Dharmaveer What it is About.