DHANUSH IS CURRENTLY AWAITING THE RELEASE OF HIS NEXT FILM 'JAGAME TANTRAM' DIRECTED BY KARTHIK SUBBURAK.
Dhanush has developed himself to the unbeatable height of the best actor in the industry, and the star has a huge fan following. Dhanush has acted in almost 40 films in Tamil and a few in Hindi. Now, a meme is going viral about a common feature seen in many Dhanush films. Fans are in for a surprise as this feature has never been noticed.
Many actors follow the common style of wearing bracelets, watches, shirts or anything else in their films. Similarly, Dhanush follows a common style in his films, but it is very different than others do. During the fight scenes, Dhanush hurts himself under the eye with his left cheek. Moreover, he has followed this trend in many films as '3', 'Marian', 'Thotari', 'Flag', 'Monster' and 'Thota flowing towards me'. But it is not known whether Dhanush pursued it as a symbol of fortune or whether it was accidental
Ha ha ha pic.twitter.com/sH6ExIaKQj

— Sonia Arunkumar (@rajakumaari) April 19, 2020
Dhanush is currently awaiting the release of his next film 'Jagame Tantram' directed by Karthik Subburak. The release of the film is expected to be announced soon after the coronavirus infection. The film is expected to be released in anticipation of Dhanush's injury to his left cheek.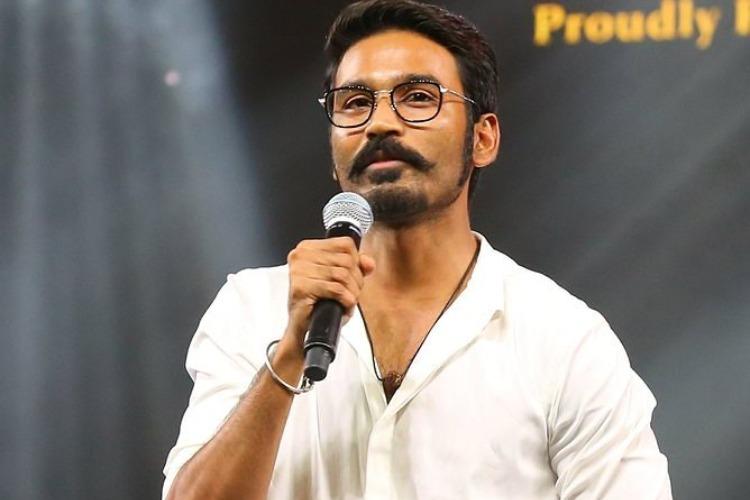 Support Us
Whether 'Zee News' or 'The Hindu', they never have to worry about funds. In name of saving democracy, they get money from various sources. We need your support to run this website. Please contribute whatever amount you can afford.
Comments