Coronavirus: Corona virus rising havoc in China, death toll reaches 170
Coronavirus: Coronavirus spread in China is knocking in many countries of the world. The death toll in China has risen to 170 due to Coronavirus. While 7783 people have been confirmed to be infected with the coronavirus. At the same time, the first case of coronavirus has been confirmed in India too. The student returned to Kerala from Wuhan is infected with the coronavirus. Let us know that the coronavirus has reached many countries including Sri Lanka, Indonesia, United Arab Emirates, Australia, Tibet. The Government of India is preparing to bring the Indians present in Wuhan, China.
Highlights
Death toll from coronavirus reached 170 in China
Preparations continue to return Indians from Wuhan, China
Suspected of coronavirus in many cities of India, the investigation continues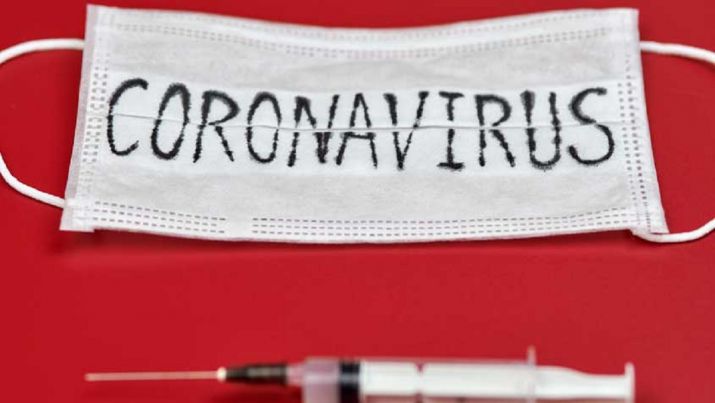 Number of people killed in China due to corona virus is 170
The number of deaths from new coronaviruses in China reached 170 on Thursday. With the confirmation of 7711 cases of the virus, flights will continue to be sent to foreign nationals. According to the National Health Commission's daily report, as of 12 pm local time, the number of patients with the severe condition was 1370 as per the update, while 124 people were discharged after their condition improved.
First positive case of coronavirus revealed in Kerala
The coronavirus spread in China is knocking in many countries of the world. The first case of coronavirus has also been confirmed in India. The student returned to Kerala from Wuhan is infected with the coronavirus.
Tripura's 23-year-old man dies.
A 23-year-old man from Tripura has died in a Malaysia hospital due to the corono virus. The relatives of the deceased have claimed this. According to news agency ANI, the deceased's grandfather Abdul Rahim said on Thursday that he received a call from Malaysia that Hussain had died due to coronavirus.
First suspected coronavirus found in Tibet
On Thursday, the first case of coronavirus has also been reported in Tibet. It is being told that the person returned from the Hubei province of China is infected with Coronavirus.
Increased demand for masks due to coronavirus
The demand for N-95 masks has increased in Mudarai, Tamil Nadu due to Coronavirus. For this, the producers are working many hours more. Due to Coronavirus in China, a large number of Indian exporters are demanding masks.
Tamil Nadu: Manufacturers in Madurai working extra hours to produce N95 masks as demand soars in China due to #CoronaVirus outbreak. Abhilash,MD,AM Mediwear,says, "We're getting huge number of orders from Indian exporters who will send masks to China.We've doubled our production" pic.twitter.com/Bq4YcMLGzw

— ANI (@ANI) January 30, 2020
Simple Precautions That Will Help You Avoid the Coronavirus.
1. Don't go to work if you feel sick, and don't let your employees come in either.
Our American tendency to take a cold pill and tough it out when we don't feel well is one of the worst habits we have. If you have any symptoms at all, and in particular a fever, you absolutely must stay home from work because you risk damaging the productivity of your entire workplace. This would be true even if there were no coronavirus.
2. Consider yourself contagious at least until your symptoms are completely gone, or for two weeks, whichever comes first.
That's right. That thing you heard about how you're only contagious for the first day or two that you're sick? It's balderdash. That's probably when you're most contagious, but you can still be contagious You are likely contagious for five to seven days after symptoms first appear, and it could be a lot longer. That's especially true if your immune system is in any way compromised, in which case you could be contagious for weeks. It's also worth noting that anything you touch, such as a doorknob, faucet, or someone else's phone or desk, could remain infectious for up to 48 hours.
3. In fact, you should just consider yourself contagious all the time.
That's because you can be contagious for a day or two before symptoms even appear. Unless you can see into the future, you can't always know when you're contagious. So you, and the other people in the office should always follow best practices. Move away from people if you're going to sneeze or cough and make sure to cover your mouth or nose. Wash your hands often and avoid touching your mouth, nose, or eyes. Avoid sharing food with others or touching others' food.
4. If you have the stomach flu, stay home for at least 24 hours after it's done.
That may sound excessive, but let me explain. Most adult cases of stomach flu are caused by something called a norovirus, and noroviruses are highly contagious. This is why, when one family member has it, the rest of the family usually gets it.
You're contagious for at least 24 hours after the last instance of vomiting or diarrhea, and often longer. Ideally, you'd stay away from work for 48 hours. Practice contagion caution when you return. Incidentally, you can be contagious before you have stomach flu symptoms, another good reason to always be careful about contagion.
5. Don't let a virus manipulate you.
Research has shown that viruses can influence or even control their hosts. For example, there's a kind of flatworm whose lifecycle takes it through both ants and sheep. And this flatworm somehow forces the ant to climb to the top of a blade of grass and then clamp on to the grass with its jaw, making it highly likely that a grazing sheep will eat it.