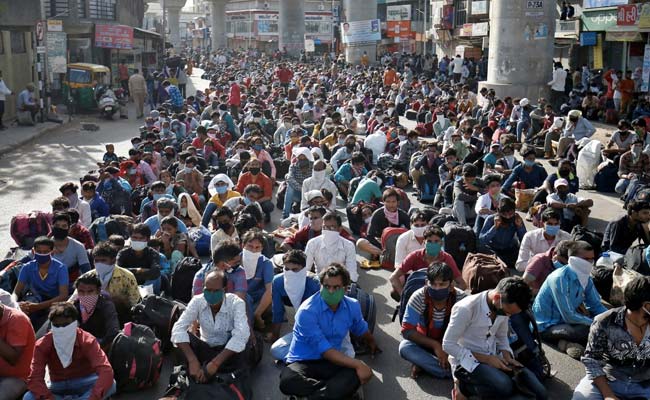 Unemployment Rate Doubled In India:During the Corona period, millions of people have lost their jobs due to lockdown. This series, which started from last year, is still going on.
According to the latest report by the Center for Monitoring of Indian Economy (CMIE), the unemployment rate in the country rose to 14.5 per cent during the week ended 16 May 2021, while the unemployment rate was 8.67 per cent for the week ended 9 May. This is to say that the unemployment rate has almost doubled in a week. Statistics show that this is the highest level in the past 49 weeks. If the same situation prevails, then the unemployment rate may go higher than in the coming years.
Let me tell you that in May last year, the unemployment rate was 21.73 percent. It has been reported in the report that a large number of workers are leaving the metros and heading towards home.
11.22 lakh employees joined in March from EPFO: 11.22 lakh employees joined in March this year from Employees Provident Fund Organization (EPFO). This number is lower than the 11.28 lakh employees associated with EPFO ​​in February this year. During the last financial year 2020-21, the EPFO ​​added a total of 77.08 lakh new members as compared to 78.58 lakh in the year-ago period.
This is reflected in the released data (payroll data) of employees on regular pay. This figure explains the employment situation in the organized sector in the midst of the corona epidemic.
Situation on quarterly basis: Quarterly analysis of the payroll figures for FY 2020-21 shows that the number of employees on regular pay has been steadily improving since the second quarter.
The first quarter was affected by the corona virus epidemic. According to the statement, during the fourth quarter (January-March, 2021), the maximum 33.64 lakh new shareholders joined the EPFO. This represents 37.44 percent growth over the third quarter (October – December 2020).