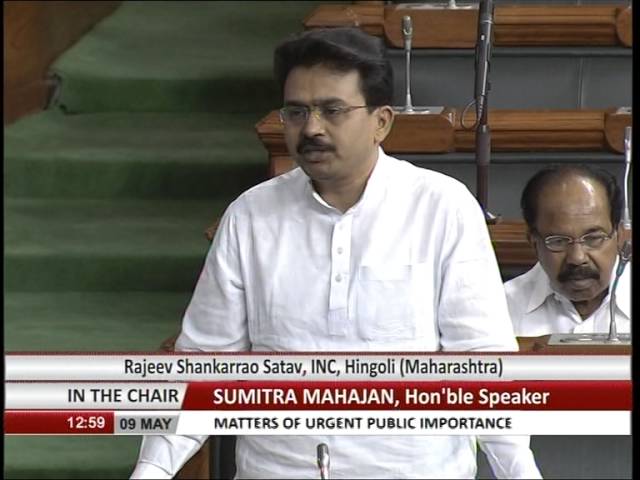 Biography
Rajiv Sankara Rao Satav was born on 21 September 1974 in Pune, Maharastra. He is a Member of Parliament from Hingoli in Maharashtra. He was defeated Shiv Sena MP Subhash Wankhede three times for MLAs.
He is credited with wrestling the Kalamnuri Assembly seat in the Marathwada region from the Shiv Sena after 20 years in the 2009 elections. Permanent invitation to the All India Congress Committee (AICC) & Congress Working Committee in charge of the State of Gujarat, the highest decision-making body of the Indian National Congress.
Death News
Satav (46) was undergoing treatment at a private hospital in Pune after testing coronavirus positive last month and was on ventilator support.
After recovering from COVID-19, he was diagnosed with Cytomegalovirus infection and his condition became critical.
'He had recovered from COVID-19. He was taking some immunosuppressant drugs as he was suffering from spondylitis and as his immunity was low, he contracted COVID-19. He later developed a bacterial infection due to which he had fibrosis in the lungs. Despite best efforts by doctors, he succumbed to the infection,' said Maharashtra health minister Rajesh Tope.
Satav on April 22 said he had tested COVID-19 positive and was hospitalised the next day.
MP Rajeev Satav Biography, Wiki, Age, Death, Wife, Family
| | |
| --- | --- |
| Full Name | Rajeev Shankarrao Satav |
| Date of Birth | 21 Sep 1973 (Age 47) |
| Place of Birth | Pune (Maharashtra) |
| Party name | Indian National Congress |
| Died | 16 May 2021 |
| Education | Graduate Professional |
| Profession | Agriculturist |
| Father's Name | Shri Shankarrao Satav |
| Mother's Name | Smt. Rajanitai Satav |
| Spouse's Name | Smt. Pradnya Satav |
| No of Sons | 1 |
| No of Daughters | 1 |
| Email | rajeev.satav@sansad.nic.in |
MP Rajeev Satav Biography
Rajeev Satav Net Worth, Assets, Liabilities
| | |
| --- | --- |
| Net Worth | ₹4.91 CRORE |
| ASSETS | ₹4.97 CRORE |
| Liabilities | ₹5.84 LAKHS |