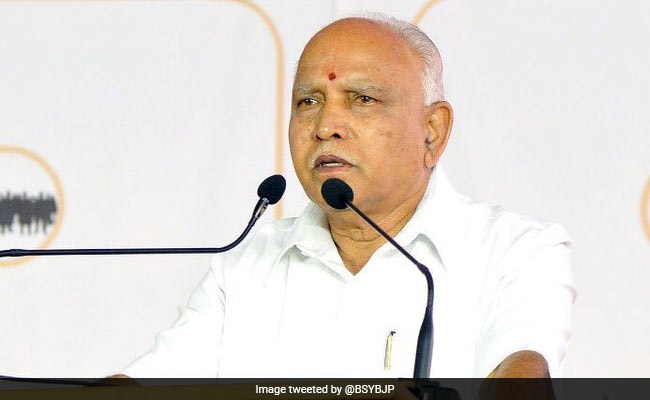 BS Yediyurappa Biography
BS Yediyurappa Age, Bio, Cast, Wife, Family, Karnataka CM, Son, Political Career:
B.S Yeddyurappa played an important role in paving the way for BJP's onslaught into Karnataka politics. Prior to 2008 assembly elections where he contested and won from the Shikaripur constituency for the 7th term, BJP's presence in Karnataka politics was a mere specter in the political horizon. The aftermath of the elections sealed BJP's fate in Karnataka government, where he led BJP to a historic win in the state and took the oath of office as CM on 30th May 2008. He was also responsible in helping Janata Dal (Secular) leader H. D.
Personal Information
Full Name: Bookanakere Siddalingappa Yeddyurappa
Father: Late. Sri. Siddalingappa
Mother: Late. Smt Puttathayamma
Date and place of Birth: 27 February 1943 (age 76) Bookanakere, Kingdom of Mysore, British India
Wife's Name: Late Smt. Maithra Devi
Children: B. Y. Raghavendra, B. Y. Vijayendra and 3 daughters
Education: Bachelor of Arts (BA)
Nick Name: "Raithara Bandhu"
Plotical Journey:
RSS worker: since 1965
Political Career
His son Raghavendra Yeddyurappa won the 15th Lok Sabha from Shimoga constituency in 2009. Yeddyurappa contested from the same constituency in 2014 general elections. Political Timeline 2019 When BJP bought down the Congress-JD-(S) coalition government, B.S Yeddyurappa was sworn in as CM of Karnataka for a 4th term. 2018 Re-elected as the CM of Karnataka for the 3rd time. However, he was forced to render in his resignation merely two days after he was sworn into office for failing to secure sufficient support for his nomination. 2014 Elected to 16th Lok Sabha elections from Shimoga constituency where he secured 6,06,216 votes. 2008 Re-elected for a 7th term in the assembly elections from Shikaripur constituency by defeating former Chif Minister Bangarappa by a margin of 45,000 votes. 2008 Elected as the Chief Minister of Karnataka.
Net Worth : ₹6.97 CRORE
ASSETS: ₹6.92 CRORE
Liabilities: ₹5 LAKHS
Tags: b s yediyurappa cast name, bs yediyurappa wife, bs yediyurappa family
,karnataka cm, bs yediyurappa son, bs yediyurappa age