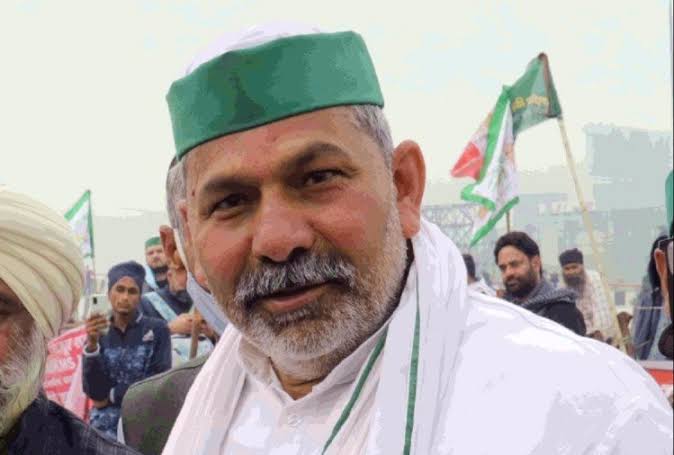 Biography of Rakesh Tikait
Rakesh Tikait is in News because he has been the face for the farmer's protest in Delhi. He has come to limelight during 2020-21 farmers' protest for which he is serving as a leader. He is also a prominent member of the farmers' committee that participated in the talks with the union government.
Rakesh Tikait Age, Family And Education
He is 51 years in age and was born in Sisauli Village, Muzaffarnagar, Uttar Pradesh. He passed his graduation from Meerut University in the year 1993.
Rakesh got married in the year 1985. His wife name is Sunita Devi who is a homemaker by profession.
He has a son naming Chaudhary Gaurav Tikait who is National president of BKU's youth wing. His father Mahendra Singh Tikait is the one who introduced him to the world of politics.
Brothers Naresh Tikait (BKU President), Surendra Tikait (manager at a sugar mill) and Narendra Tikait (farmer) with a mother Baljori Devi comprising of his family. He has two sisters as well.
Working On His Father's Footsteps
Rakesh tikait served as a Delhi police constable. He inherited his father's legacy and is currently the spokesperson of the Bharatiya Kisan Union. In 2014, he contested election which didn't go that well with the man. He finished a distance 6th rank.
Property And Bank Balance
Rakesh Tikait has an assert of 4 crore 25 lakhs. He has 10 lakh debt as well to his name. In 2012-13, the income tax return was Rs 2 lakh 83 thousand, his wife's income was Rs 2 lakh 8 thousand
and the children's income was 3 lakh 4 thousand. He has over 17 lakh cash, 8 lakh in bank, and 28 thousand in insurance as part of investment he made over the years.
Has Criminal Records
Rakesh has been jailed 44 times. He has been to Tihar jail as well. He has three criminal cases registered to his name.
He seems to have learn the tricks from his father; As he too was involved in several movement. When he saw his father's struggle. He decided to quit the police force and join his father. He is currently the hot trending topic for all media channels… '$'