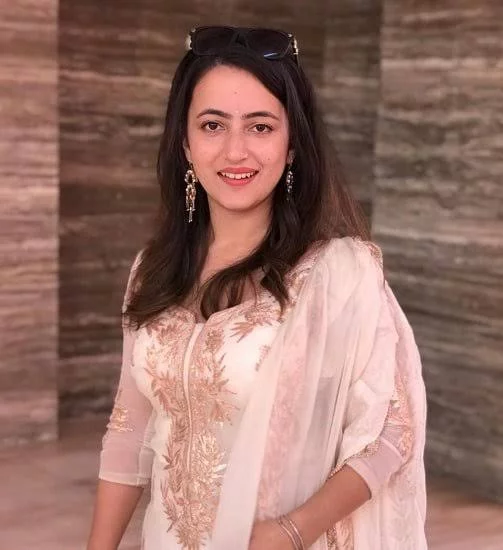 Biography Of Jyotika Dilaik Age Height Family Education Career
Jyothika dilaik is an Indian youtuber and she has her own YouTube channel where she uploads Her videos that get views in lakhs and likes in thousands she is sister of famous Indian actress Rubina dilaik who is the part of Bigg Boss 14 as well. 
Family And Education
Jyotika nickname is Naina and she was born in Shimla her father is Gopal dilaik and mother is Shakuntala dilaik her sisters are Rohini and Rubina she completed her schooling from Shimla Public School Himachal Pradesh and college from Saint Bede's College of Himachal Pradesh. 
Career
She is an Indian youtuber and she has created many vlogs as well through which you can experience the fun she had in other those places because she born in Shimla you can see her attachment with the Cold Mountain places as seen in her videos on YouTube 
she is also an IAS aspirant who gave the first attempt in 2020 Jyotika also gained popularity when she was first seen on the Big Boss show and then researching about her we were directed towards her inclination towards being an IAS officer.
Sister of Rubina Dilaik
Rubina dilaik is famous Indian actress of Hindi serials she is a very versatile actoress who has done many shows like Shakti,Chhoti Bahu and many more through these television shows we came to know about her skills which are brilliant recently her fans have fallen in love with her Persona in Bigg Boss 14.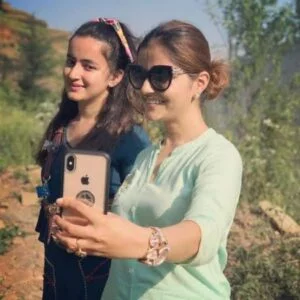 Jotika dilaik has come to on the show to support her sister and direct her in the right direction Rubina the like is known for her beauty as well and she has become a role model for many women in India.
Personal Information
Name -Jyotika Dilaik
Nickname -Naina 
Father – Gopal Dilaik
Mother – Shakuntala Dilaik
Sisters – Rohini And Rubina
Birthplace – Shimla
Nationality – Indian 
Profession- YouTuber And Content Creator'
'$'