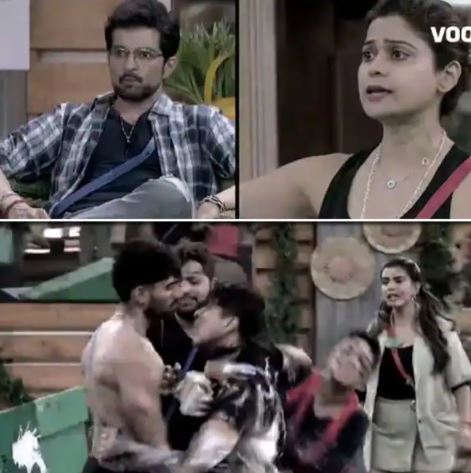 Pratik Sehajpal and Zeeshan Khan had ugly fight in Bigg Boss OTT: In Bigg Boss OTT these days the family members have to choose a new captain. For which this time the connection has been given the tag of Boss Lady and Boss Man. For this, the makers have given a task to the family members. For this, the family members have to collect the blocks from the BB factory and initialize the connection which they want to get out of the captaincy race. The responsibility of operating in this task has been given to Shamita Shetty and Raqess Bapat. But this responsibility is falling heavily on Shamita Shetty and Rakesh Bapat. Shamita Shetty had dropped Pratik Sehajpal and Akshara Singh from the captain's race on the previous day. In the coming episodes too, Shamita Shetty's decision is going to set fire among the family members. Whose glimpse was given by the makers by releasing this promo. In this promo, Prateek Sehjpal and Zeeshan Khan are seen fighting each other badly. While the whole house is furious over Shamita Shetty's poor conduct. Bigg Boss OTT platform Voot has shown a glimpse of this coming moment through this promo. You can watch this promo here.
Pratik Sehjpal breaks Bigg Boss property
The matter did not just end here. In the coming episodes, Prateek Sehjpal will also be seen damaging the property of Bigg Boss house. Prateek Sehjpal will get so angry during this task that even Bigg Boss property will be destroyed. Watch the promo here.
Yeh Banega Ghar Ka Captain
According to the information revealed, Zeeshan Khan and Divya Agarwal are going to get the title of new Boss Man and Boss Lady in the house. While all the other connections will be out of this race one by one. Till now, Shamita Shetty, Rakesh Bapat, Prateek Sehjpal and Akshara Singh have become the boss man and boss lady of the house.