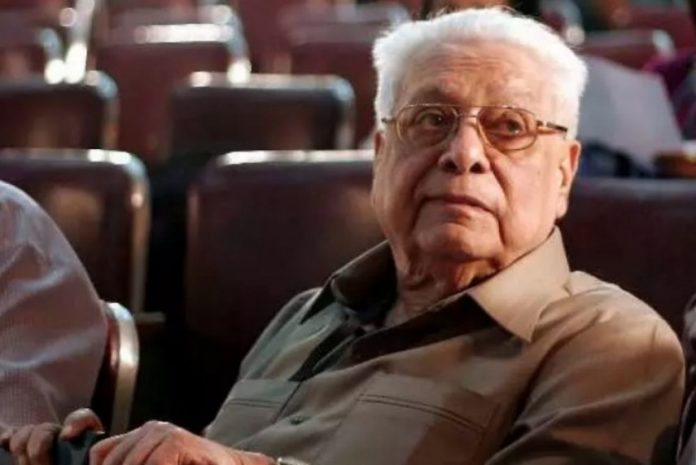 Basu Chatterjee (10 January 1930 – 04 June 2020) was an Indian film director and screenwriter. Through the 1970s and 1980s, he became associated with what came to be known as middle cinema or middle-of-the-road cinema, with filmmakers such as Hrishikesh Mukherjee and Basu Bhattacharya, whom he assisted in Teesri Kasam (1966).
Like their films, his films also dealt with light-hearted stories of middle-class families often in urban settings, focusing on marital and love relationships, with exceptions such as Ek Ruka Hua Faisla (1986) and Kamla Ki Maut (1989), which delved into social and moral issues. He is best known for his films Us Paar, Chhoti Si Baat (1975), Chitchor (1976), Rajnigandha (1974), Piya Ka Ghar (1972), Khatta Meetha, Chakravyuha (1978 film), Baton Baton Mein (1979), Priyatama (1977), Man Pasand, Hamari Bahu Alka, Shaukeen (1982) and Chameli Ki Shaadi (1986), which was his last commercially successful movie.
Basu Chatterjee Biography
Basu Chatterjee

Born
10 January 1930

Ajmer, Ajmer-Merwara, British India

Died
4 June 2020(age 90)

Mumbai, India

Nationality
Indian
Occupation
Film director
Children
2 daughters, Sonali Bhattacharya & Rupali Guha
1
Basu Chatterjee

Early life
Basu Chatterjee was born in Ajmer, Rajasthan, India.