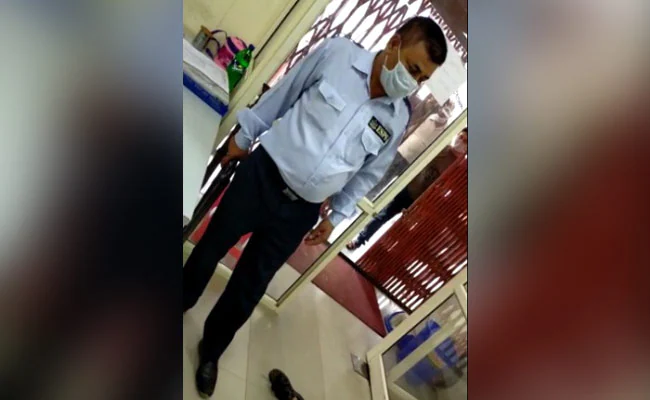 The video of the incident has also surfaced.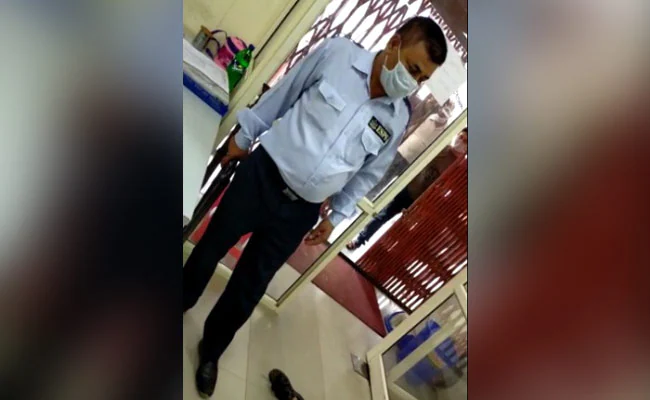 Bareilly:
Bank of Baroda's security guard in Bareilly, Uttar Pradesh caught a customer of the bank Shot in a dispute over not wearing a mask. The guard is arrested and the customer has been admitted to the hospital. The customer's wife says that the guard told her husband that he wanted to shoot her in the chest, fortunately only in the thigh.
Bank of Baroda customer Rajesh Rathore fell on the floor after taking a bullet. His wife, who reached the spot after hearing the news, kept getting entangled with the guard. He was taken to the hospital in an auto.
Priyanka Rathore, the customer's wife, said, 'The guard pushed and shot him forcefully. I was saying that I was about to shoot in the chest, but I shot in the leg. Later his phone also got damaged. When our girl called, the call was not working. Then when we were receiving, we talked to them and told that the guard shot us.'
333 The groom could not read the newspaper without glasses, so the bride sent back the procession
his daughter reached the spot And the mother kept getting helpless by crying. Soon a large number of police reached the bank who started questioning the staff and eyewitnesses present there. The forensic team collected blood samples scattered on the floor by breaking the floor. The police arrested the guard and took him away. He told the police that the bullet went off by mistake.
accused guard Keshav Kumar said, ' the customer had come. Earlier there was no mask. Said he had come with a mask. Started abusing that you get out. I was accidentally pushed and shot.'
condition of UP: 8-year-old girl in Lakhimpur Found dead in sugarcane field, student commits suicide in Hamirpur
police say guard's Rajesh Rathore, who was injured by the bullet, is unconscious. On regaining consciousness, a case will be written according to his statement.
Bareilly SSP Rohit Singh Sajwan said, 'The private security guard has been taken into custody. All the facts are being investigated as to the circumstances under which the bullet was fired by him. And legal action is also being taken in this.'
took the minor girl to Bijnor after befriending her on the chatting app. The person, caught by the Delhi Police
for not applying the mask, there have been big scandals even before this. In August, an SDM of Ballia had made people run in the tehsil premises and rained sticks. Similarly, in Azamgarh, the police had dragged a bullion trader from the shop and took him to the Kotwali for not applying the mask, due to which the angry traders demonstrated.