2022 Bakrid (Eid al-Adha) Date in India, Eid ul-Adha Date, Eid al-adha Date: After 70 days of Mithi Eid i.e. Eid ul Fitr, the festival of Bakrid is celebrated by the people of Muslim religion.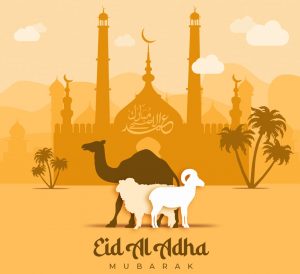 This festival Bakrid in Muslim religion has great importance. This festival is also known as Eid-ul-Azha or the festival of sacrifice. The festival Bakrid is celebrated after the holy month of Ramadan gap between both exactly 70 days. Although the date of Bakrid is decided by the sighting of the moon, however this year Bakrid will be celebrated all over India on 10th July.
Here we are going to tell you some special things related to this festival of sacrifice. So let's know what the history of Bakrid is and the way to celebrate this special day-
How the festival of Bakrid is celebrated:
On this day, peoples of the Muslim community or Muslim Religion offer prayers with the Jamaat in Idgahs and mosques or we can say that in Masjids. The festival begins with offering prayers in the early morning. Peoples also have their small get together because they visit the houses of their friends and relatives and greet each other. Apart from this, lots of delicious dish is prepared in the house on this day.
Such was the beginning of the sacrifice: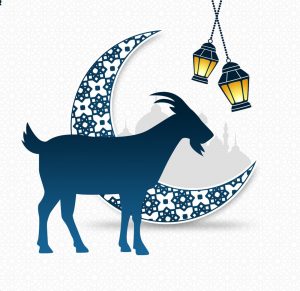 It is said that Prophet Hazrat Ibrahim was the first to start offerings. It is said thet formerly Allah asked him to immolate his dearest thing also prophet hazrat ibrahim had decided to immolate his son because his son was dearest to him.
Then Allah was very pleased with this decision taken by of the Prophet. As he was about to sacrifice his 10-year-old son, Allah sent a goat on the behalf of his son. Since then the tradition of sacrificing a goat on the day of Bakrid started. Apart from the goats only, camels and sheep are also be sacrificed on this day. After the sacrifice, the meat is divided into three parts. The first part is given to relatives, friends and neighbors, while the second part is distributed to the poor and needy.  And finally the last part means third part is kept for the family.
Bakrid is given like this, sacrifice:
Some rules have to be followed even for offering sacrifice. Only good health animals are sacrificed on this day. Apart from this, the money of immolation should be earned honestly. Wrongly earned money is not a immolation.